ABRSM Exam Prep, Music Theory, College Audition Prep, Audition Prep,
Conducting, Arranging, Choral Arranging, Classical Orchestration, Ear Training, Finale, Music Theory for Producers, Orchestral Arranging, Orchestration, Reharmonization, Rhythm Training, Serbian, Sight Reading, Songwriting Harmony, Songwriting Melody, Transcription
300+ lessons
booked on Lessonface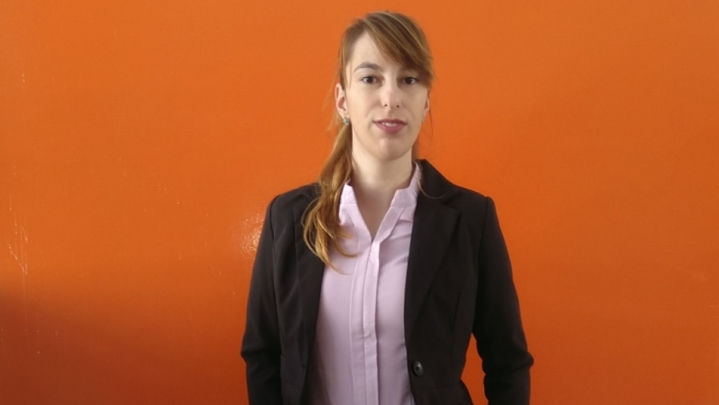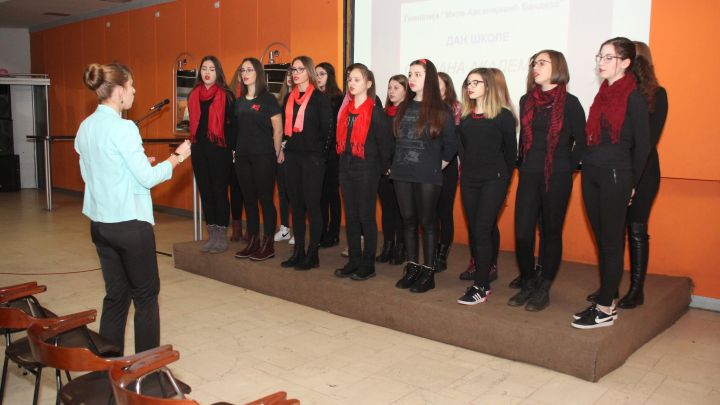 Lesson Fees
Promotions Available
Free 15 minute trial lessons
Book 5+ lessons for 5% off
Book 10+ lessons for 10% off
About
Hi, I'm a Master in Music Theory with teaching experience. I also teach group classes on Lessonface with other high-popular and professional teachers from this platform. Here is the links if you want to enroll  https://www.lessonface.com/apply/ear-training-improving-your-aural-skills
I had started my musical journey when I was 6 years old; my mother taught me to play the piano.  I have studied at the University of Nis, Faculty of arts, Music department. I completed undergraduate academic studies of the first cycle in 2016, at the study program General Music Pedagogy. The highest academic title I have is a Master in Music Theory. After undergraduate studies, I enrolled in a master's academic studies at the same university. My study program was Music Theory and Pedagogy, and I completed it with an average grade of 9,46.
Currently, I am working in three different schools as a part-time teacher. Soon after the end of my undergraduate academic studies, in 2016, I have started to teach piano, music theory, and aural skills in Elementary music school, and general music in public elementary school, thus my professional teaching experience is four years. Since 2018, I have also been teaching History of Music in High school. Besides, I am conducting two children's choirs in schools where I am currently working.
IMPORTANT: Please, contact me before you book a lesson!
 If you want to learn more about music theory, improve your piano playing or pass the ABRSM exam, I will be glad to help You! During our introduction lesson, my goal is to understand a bit about you - Why are you taking lessons? What do you want to improve on? Do you have specific goals you want to achieve? Do you want to take ABRSM tests (any grade)? What are you struggling with? Etc. From there, we will focus on the direction of the lessons towards your specific goals. I like to make my lessons interactive, with many teaching activities, because if a teacher's only method is a monologue, the lessons can be boring. I am passionate about music education and it is important to me that lessons are both enjoyable and enforce positive learning tools and discipline.
The theory is simply understanding how music works, intervals, scales, and chords are the basis of all music. I am a passionate lover of harmony, so I would LOVE to teach You more about chords, chords progressions, and modulations. Whether you are a beginner, intermediate or advanced level student of music theory, You can always expand your knowledge, and I am here to help you. Feel free to contact me with any questions, best regards!
---
Reviews from Group Classes
⭐️⭐️⭐️⭐️⭐️
Czerny: Technique Through Etudes For Beginners
Heidi S. on December 14, 2020

First time having a go at Czerny techniques and really enjoyed it. As Jovana said I understand what I have to do, I just have to practice it and I'll get it.
---
⭐️⭐️⭐️⭐️⭐️
Czerny: Technique Through Etudes For Beginners
Landon P.
on January 11, 2021
---
⭐️⭐️⭐️⭐️⭐️
Ear Training - Improving Your Aural Skills
Carly T.
on January 28, 2021
Great class, really enjoying listening and sharpening the music skills in this manner. I appreciate that its an interactive class with the teacher by using the chat to answer!
---
⭐⭐⭐⭐⭐
Ear Training - Improving Your Aural Skills
Carly
on January 20, 2022
Fantastic. Love how interactive the class is and how Jovana encourages us to use our ears!
---
⭐⭐⭐⭐⭐
Ear Training - Improving Your Aural Skills
Sue w.
on June 16, 2022
Made me work. Very good
---
⭐⭐⭐
Ear Training - Improving Your Aural Skills
Verified Student
on June 16, 2022
Music theory teacher at Primary music school "Ranko Krivic", Majdanpek, Serbia  2016-present Music teacher  at Public elementary school "12. september", Majdanpek, Serbia, 2016-present Music history teacher at High school "Mile A. Bandera", Majdanpek, Serbia, 2018-present
Reviews of lessons with Jovana Jankovic