Classical Guitar, Fingerstyle Guitar, Flamenco Guitar, Mandolin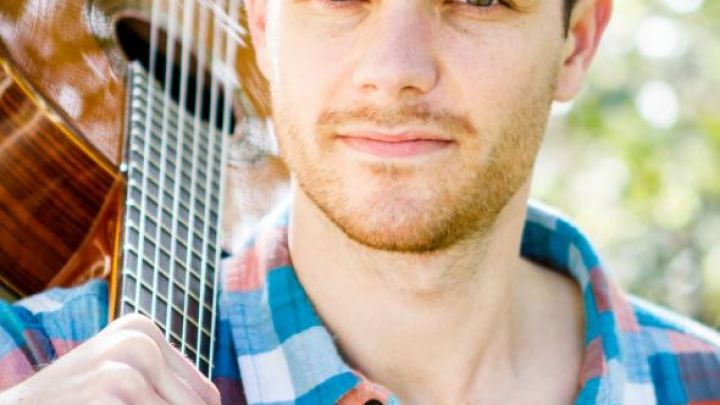 Lesson Fees
Promotions Available
Book 10+ lessons for 10% off
About
Justin Martinez is a regular performer on both classical guitar and mandolin around the San Luis Obispo area. Performances include events at wineries, private cocktail parties, art galleries, wedding ceremonies, public events and various restaurant performances. Justin performs and teaches many different styles and genres such as: Classical guitar (Baroque to Modern compositions), various Brazilian styles, Flamenco, Bluegrass, and any finger-style playing. After graduating with a Bachelor's Degree in Music from Cal Poly, Justin has been playing, teaching, and loving life on the Central Coast ever since.
Since starting my guitar journey in 1995 and after a BA in Music from Cal Poly State University San Luis Obispo, I know how to break down the guitar and teach it to anyone willing to learn. I take the 80/20 approach to learning guitar and will get you up and playing in no time. If you are tired of trying to figure out how to learn guitar online or you feel stuck at your current level, then I can show you the most effective and efficient way to get your playing to the next level.
BA from Cal Poly San Luis Obispo
teaching experience at Grand Central Music, Music Motive, San Luis Coastal Adult School, Infinite Music Foundation and FluentGuitar
Lessons will teach you the following:
*how to start playing immediately
* songs you actually want to play
* how to read music and guitar tablature
* chords and progressions
* music theory tailored to suit your needs
* guitar technique for all styles to make you a well-rounded player
* composition and improvisation - learn how to write your own tunes and jam in any style with anyone
* performance practices and music history
* how to play solo pieces and jam with your friends
* There will also be jam sessions and performance opportunities if desired.