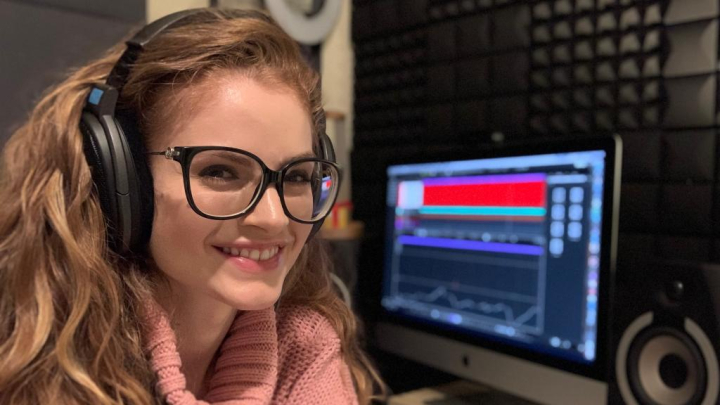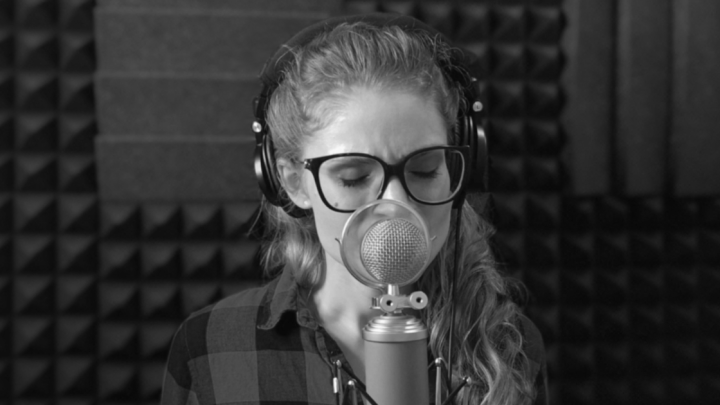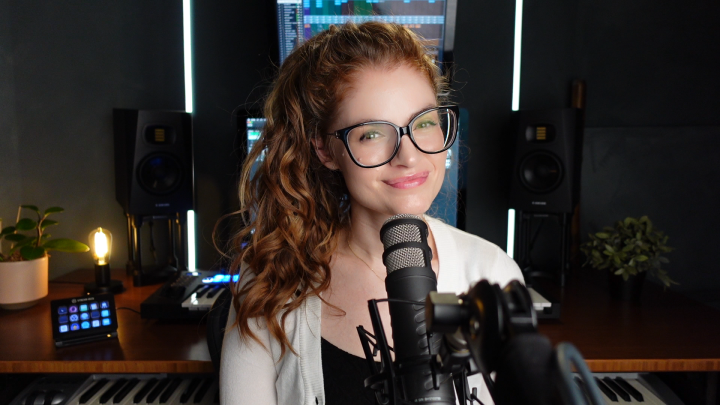 Lesson Fees
Promotions Available
Free 15 minute trial lessons
About
Composer. Vocalist. Musician. Kati Falk-Flores holds a Master's in Music Composition, and currently writes music for Hollywood's advertising campaigns, with recent placements for Star Wars Andor,  and Transformers: Rise of the Beasts. Winning Golden Trailer Awards in 2021 and 2019, other campaign highlights include Venom: Let There Be Carnage, Mel Gibson's Hacksaw Ridge and Disney's Mary Poppins Returns. 
With a Bachelor's Degree in Vocal Performance, Kati graduated Summa Cum Laude as a member of Alpha Chi Academic Honors Society, with an additional medallion awarded for Highest GPA of Graduating Class. Kati served as the Graduate Teaching Assistant during her Master's Degree for both undergraduate and graduate levels of music theory. During this time, she also completed the Pacific Northwest Film Scoring summer program in Seattle. Shortly thereafter, Kati moved to Los Angeles to study in the UCLA Film Scoring Program.
After playing her piece "Hope" in 2012, the Salina Symphony commissioned her to write an orchestral piece featuring solo violin in 2015. As a composer, Kati has written trailer music, choral and orchestral works, and ensemble pieces, as well as classical and contemporary songs. As a performer, she's sung in musicals, operas, collegiate and church choirs, classical recitals, and as a requested soloist for Christmas programs. Kati has played French horn in orchestras, bands, pit orchestras, and her collegiate all-state orchestra, and played keyboard in numerous piano recitals and synth parts in musical pits. Kati began preparing high school vocalists for state contests in college as part of her vocal pedagogy training. Currently, Kati is an adjunct faculty member at The National Academy of Advanced Orchestral Studies (NAAOS) in Lisbon, Portugal teaching Music Technology and Music Production 1.
Whatever your experience in music, I believe we learn best when we work with the music that speaks most deeply to us. For my students, I like to work from custom arrangements and lesson plans.
Want to play classical pieces? Let's work our way there in bite-sized bits. Are there songs on the radio or artists you love and you'd like to be able to play or sing those pieces? Or maybe there's a film score you love that you would want to play? 
Do you have ideas for songs or music in your head and want to learn how to write these down or finish them? Or would you like to take the music you're already writing and put it into a DAW (Digital Audio Workstation) to create more professional mockups (digitally produced recordings)? 
Let's work step-by-step to reach your goals. Schedule a free trial lesson; let's assess where you're at and how to get you to where you want to be! 
---
Reviews from Group Classes
⭐️⭐️⭐️⭐️⭐️
Learn To Read Music! (With Free Flash Cards Handout!)
Ackra K. on December 8, 2020

Kati is very knowledgeable and brings great energy with her instruction.
---
⭐️⭐️⭐️⭐️⭐️
Theatre Power! Drama
Michelle
on February 16, 2021
Energetic fun class
---
⭐️⭐️⭐️⭐️⭐️
Theatre Power! Drama and music for kids!
Verified Student
on January 19, 2021
Kati is an engaging and talented teacher! My 5 year old loves this class and she's typically not interested in zoom activities.
---
⭐⭐⭐⭐⭐
Theatre Power! Drama & Music for Kids
Elias .
on July 27, 2021
It was good
---
⭐⭐⭐⭐⭐
Theatre Power! Drama & Music for Kids
S.malone
on July 27, 2021
The kids had a ball.
---
⭐⭐⭐⭐⭐
Theatre Power! Drama & Music for Kids
Sherry J.
on July 27, 2021
Fun and engaging class! I believe that weekly sessions with Kati will enhance my two daughters' natural love for music and performance. I am looking forward to exploring more of what Lessonface has to offer as well.
---
⭐⭐⭐⭐⭐
Foundations of Singing
Verified Student
on June 13, 2022
---
⭐⭐⭐⭐⭐
Foundations of Singing
Verified Student
on June 13, 2022
---
⭐⭐⭐⭐⭐
Foundations of Singing
Verified Student
on June 13, 2022
Bachelor of Music Performance - Kansas Wesleyan University, Summa Cum Laude, Highest GPA of Graduating Class Award
Master of Music in Music Theory & Composition - Wichita State University, 4.0
PNWFS Summer Intensive, Seattle, WA
UCLA Film Scoring Program, Los Angeles, CA
BMI Affliated
Custom arrangements per student, supplemented by technique exercises/books
Please see syllabi for course descriptions.
Reviews of lessons with Kati Falk-Flores