Classical Composition, Classical Orchestration, Composition, Fiddle,
Music Theory, Orchestration, Sibelius, Violin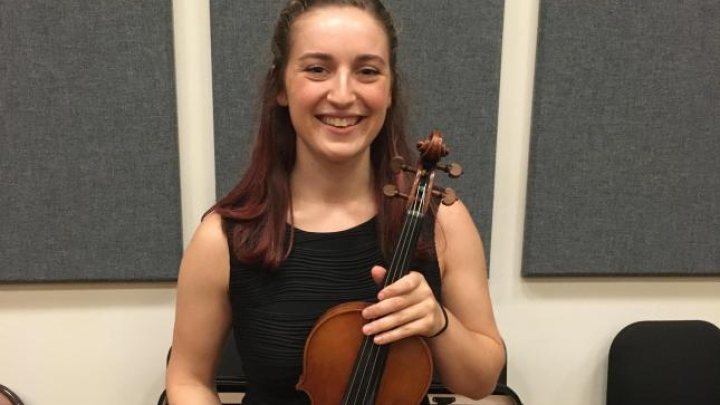 Lesson Fees
Promotions Available
Free 15 minute trial lessons
Book 5+ lessons for 5% off
About
I am a violinist, composer, and improviser with experience in jazz, classical, pop, and folk music. I teach composition, ear training, music theory, violin, and music notation.
As a teacher, I have taught ear training and music theory to students of all levels, from very beginners to advanced music students. I am currently a Graduate Teaching Assistant of music theory at Tufts University, where I am pursuing my Masters degree in Composition. 
As a composer, I have earned awards from Amherst College, the Da Camera Singers, the Vermont All State Music Festival, and Interlochen Arts Camp. As a classically trained violinist, I perform frequently with the Tufts Chamber Orchestra and in chamber groups at the New at Noon and New Sounds Now concert series. I also play jazz violin with the Nando Michelin Small Jazz Ensemble at Tufts.
My lessons are personalized to each student and tailored to your goals. Whether you want to learn violin, practice improvising, improve your sight-reading, start composing, or learn music theory, I am here to help you accomplish your goals and have fun doing it! I enjoy building creative exercises that help my students strengthen their fundamental skills in fun and challenging ways.