Ableton Live, Audio Recording and Music Production, Bass Guitar,
Electric Guitar, Music Theory, Upright Bass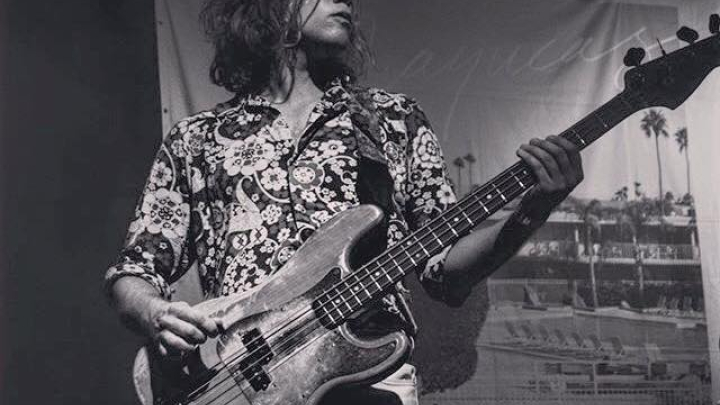 Lesson Fees
Promotions Available
Book 5+ lessons for 5% off
Book 10+ lessons for 10% off
About
Hello, my  name is Kellen Harrison. I am a musician that makes a living performing and teaching Electric bass, upright bass, production, and guitar.  I have a degree in jazz from the renowned William Paterson school of music.
I have performed around the world and at most major festivals across the US including Coachella, Lollapalooza, Governer's Ball, Outside Lands, as well as venues as diverse as the Blue Note, Aragon Ballroom, Webster Hall, The Metro,  El Rey, La Cigale.  I've played in bands such as WIld Belle, Hurray for the Riff Raff. Cayucas, Sinkane, Ex Reyes, and with musicians like Jeff Parker, Ari Hoenig, Bernard Purdie, Lenny Pickett, and Mark Guiliana.
I'm very happy with the teaching methodology I've developed and would love for you to give lessons with me a try, thank you!
Like many modern musicians, I have had a winding path through playing so many styles of music. Originally drawn to funk and soul, I ended up majoring in classical music, switching to jazz, then gigging in everything from hip hop to rock to pop to reggae.  This exploration also lead me to computer based production, specifically in Ableton and Garage Band. I see this pattern often amongst my peers, because 1) there is so much good music in the world that cross genres 2) technology is rapidly changing.
My strong familiarity with various music traditions as well as new technologies allows me to be a better and more versatile instructor. My teaching approach avoids discrimination toward any single genre of music, and instead, promotes how each of those genres are interconnected and weave back to the common roots of tonal harmony, rhythm, and evolving technology.
Bachelors from William Paterson University. 15 years of performing, teaching, and recording
I have come of age as a musician in a time when music making and the music industry have shifted dramatically. This created, and continues to create, many positive outcomes for musicians, including a growing number of new opportunities.  I also see these changes not being addressed in music education. 
There are many things I wish I would've been taught when I was younger that would have accelerated my growth, and I love using that knowledge to accelerate my student's growth.   My ethos as a music instructor includes:                                                 
1) Teaching tonal harmony (as you'd learn in music school),
2) Focus on groove and rhythm (which is commonly neglected in music school)
3) Awareness and utilization of new technology (which was ignored when I was in music school)
Whether you idolize Bach, Nirvana, Coltrane or Drake, you'll find they are all branches from the same musical tree.
Ultimately, creativity and a unique voice are the most important assets in this changed music world (and the world, in general). It's these two qualities I aim to help every student develop, no matter what style of music they're into.