Ukulele, Acoustic Guitar, Blues Guitar, Bass Guitar, Electric Guitar,
Fingerstyle Guitar, Jazz Guitar, Lead Guitar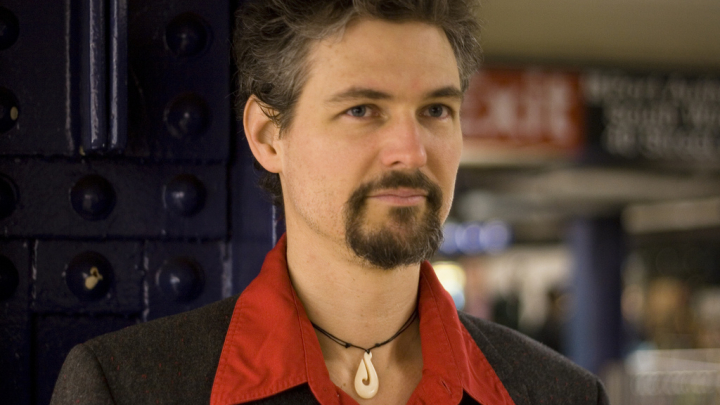 Lesson Fees
Promotions Available
Free 15 minute trial lessons
About
Khabu teaches ukulele, guitar, and improvisation for all instruments. He has held numerous workshops and clinics throughout Europe and North America, in schools such as Arizona State University (Phoenix), Bennington College (Vermont), California State University (Hayward), Denver University (Colorado), HSPVA (Houston, Texas), SUNY (New Paltz), University of Arkansas (Fayetteville), University of California (Santa Cruz), University of Northern Colorado (Greeley), Williams College (Massachusetts), Wichita State University (Kansas). Khabu has been commissioned by the Armour Foundation to compose new works for ukulele for two consecutive years.
Khabu Doug Young, guitarist, ukuleleist, and composer, is one of the most active musicians and teaching artists in the New York City area. He has toured the U.S., Canada, Europe, and India with renowned musicians such as Art Lande and Paul McCandless. He performs with various groups around NYC with Jacob Sacks, Slog, DYGG, ok|ok, Alec Haavik, Yoon Sun Choi's E-String Band, New York Mandolin Ensemble, Kendra Shank, and Elliot Sharp in venues such as Sweet Rhythm, 55 Bar, The Stone, The Knitting Factory, Tonic, Barbes, Zebulon, Cornelia St Café, Bar Next Door, Bar4, Detour, and I-Beam Brooklyn. He plays major jazz and ukulele festivals abroad and in the U.S.
Born in Lubbock, Texas, Khabu grew up in Houston and attended the High School For The Performing And Visual Arts (HSPVA). He studied at William Paterson College (Wayne, New Jersey) and at Naropa University (Boulder, Colorado). There he soon became an adjunct faculty member and formed The Russian Dragon Band with Art Lande. In 1996 he moved to New York City and began working with artists from all disciplines (theater, dance, spoken word, and film), as well as musicians of many styles. Along with other partners, Khabu is a founding member of The Creative Music Workshop. His discography includes over 20 recordings.
Playing music is an exploration, a dynamic, living, breathing journey. It aligns the most subtle inner experiences of the self with all outward relationships, social, environmental, global, and cosmic. My role as a teacher is to assist my students in refining artistic questions, offering guidance through musical forms and techniques, all of which is a very personal matter. All of my suggestions and exercises are based upon the needs of the moment for each individual. Therefore, I generally do not use method books unless an available resource will clearly help a particular student. I draw upon repertoire directly related to the interests of the student, be it a favorite song or new music that will broaden the creative horizons, offering insight on the original questions. I emphasize improvisation and composition, not so much as stylistic devices, but to nurture the creative spirit and to build resources and confidence in responding to real-time playing and performance situations.
I work with all ages* and levels, as well as a broad spectrum of musical styles. Currently, I run an after-school ukulele club at my daughter's elementary school, an ukulele orchestra at a local senior center, and jazz ensemble summer camps for middle and high school students. I also coach music professionals at The Collective NYC, serving diverse musicians from all over the world to expand and deepen their professional skillsets. I also run my own ukulele classes, both beginning and advanced for adults, along with private lessons on guitar and ukulele.
*When working with children, I've had the best success teaching ukulele and guitar starting around seven years of age. The requisite manual dexterity develops pretty consistently around that time. Much younger than that often produces frustration which could potentially discourage the child from continuing music lessons of any kind.