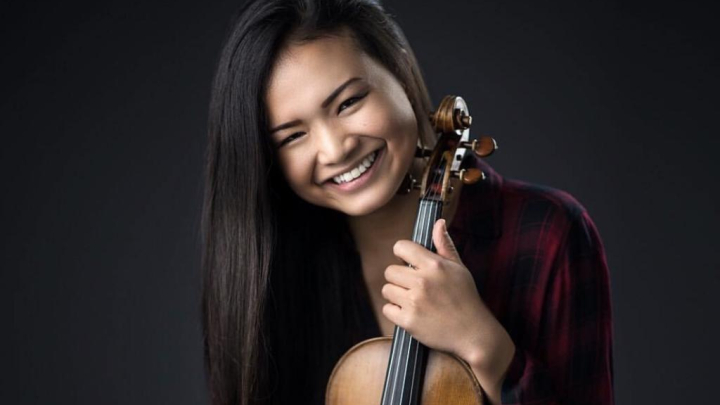 Lesson Fees
Promotions Available
Free 15 minute trial lessons
About
Want to start playing violin? Want to learn your favorite songs to play for friends and family? Preparing for an audition? No matter your interests, I'm here to help you achieve your musical goals. All ages and levels welcome, free 15-minute trial lesson.
I have over two decades of experience performing and teaching, and I love working with students of all ages and levels. I have extensive experience with remote lessons, having also taken them during my formative years. I teach a variety of genres of music, from classical to Celtic to popular music, and will tailor our lessons towards your interests. I received my Bachelor of Music in Violin Performance from the Cleveland Institute of Music and my Master of Music, Graduate Diploma in Performance and Graduate Artist Diploma from McGill University.
I have competed in numerous national and international violin competitions, including the 2019 Sendai International Music Competition, the 2017 Thomas & Evon Cooper International Violin Competition (6th prize), and the 2016 Stulberg International String Competition. I have given solo performances with the Las Colinas Symphony Orchestra, Symphony Arlington, Garland Symphony Orchestra, Coeur d'Alene Symphony, and Charleston Symphony Orchestra.
Everyone learns differently, and I believe that no single teaching approach works for all students. We will work together to ensure that your lessons are personalized and suit your musical goals. I believe technique always serves musical intent, and the two need to be learned in tandem. 
For younger students, I strive to make class as enjoyable as possible. I use games and other interactive activities to ensure they have fun while learning. For those just starting out, I use the Suzuki Method in addition to teaching songs by ear to stimulate multiple parts of the brain and diversify learning methods. Advanced students will go through a series of exercise and etude books to target technique which will be assigned based on their current repertoire. 
Reviews of lessons with Kiarra Saito-Beckman