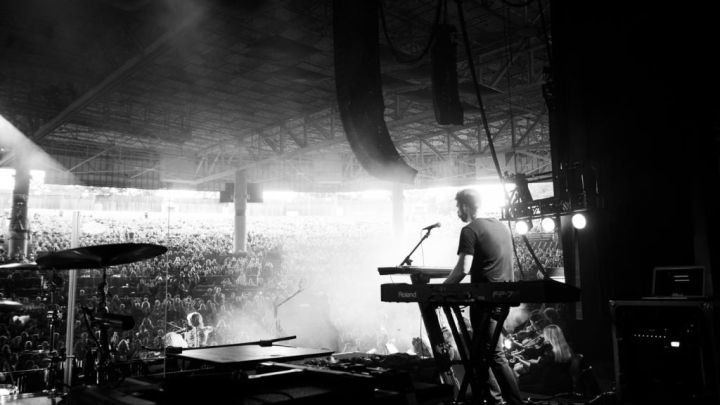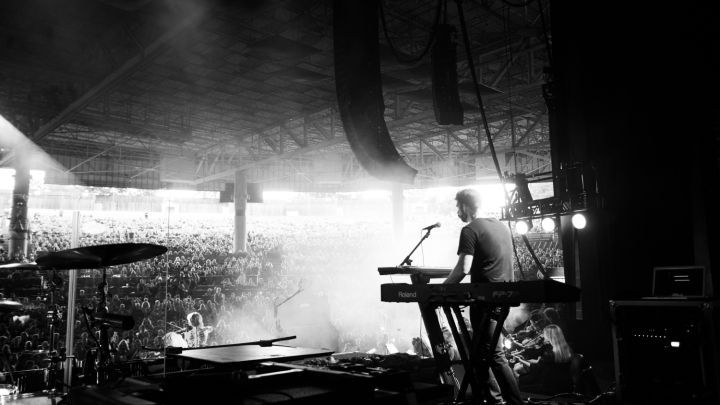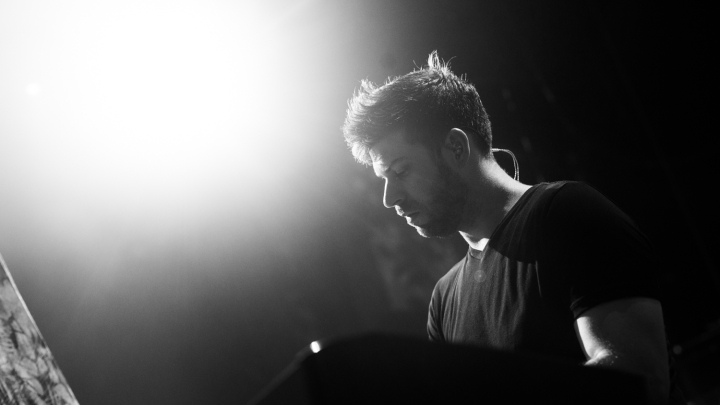 About
Hi! My name is Kit. I am a successful studio musician, songwriter, and touring musician. I am the current touring Keyboardist/Guitarist for World Famous Violinist/Dancer Lindsey Stirling. I have shared the stage with many other notable performers including Amy Lee (Evanescense), ZZ ward, Sabrina Carpenter, Andrew McMahon, Carah Faye (Shiny Toy Guns) and many many others. I have played sold out headlining shows at acclaimed venues such as Red Rocks Amphitheater in Colorado, The Greek Theater in Los Angeles, The Hammersmith Apollo in London, and festivals including Lollapalooza (Chicago and Berlin), Outside Lands, Billboard (New York) and many many others. I have appeared on TV shows Conan, The Today Show, Jimmy Kimmel Live, Kelly and Ryan, The Disney Channel Awards and others. 
In The studio. I have played on tracks by One Direction, Robbie Williams, Lissie, and dozens of other local and international artists. I have released two self produced albums under the artist name Kit Nolan, as well as under my own band name "Moonlit Kit." 
*** Lesson Details *** 
First and foremost we will have a great time, and you will learn a ton. If you choose to only practice while we are in our lessons, you will get a little better. If apply the techniques and ideas we come up with during our lesson during the week, and practice everyday, you will improve in ways you never thought possible. If you are coming for voice you will learn to extend your range, intonation, pitch, as well as ways to connect with your audience. We will do funny little scales all designed to strengthen different areas of your voice to make you a diverse and confident singer. I concentrate on vocal "Setups™" that are non pitch dependent, meaning we go for how to make certain types of sounds in ANY part of your range, rather than limiting to one type of sound for lower pitches, and another type of sound for higher pitches. If you are coming for keyboards, I will emphasis the style of music YOU are interested in, whether pop/rock, jazz or even classical. Or maybe you are singer-songwriter looking to accompany yourself on keys or guitar, I have had 100's of hours performing solo gigs on both keyboard and guitar. I can also give you the fundamentals to set yourself up for success on Guitar, Bass Guitar, and Drums, as well as the Recording Arts. You will learn how nothing is more rewarding than making yourself the best musician you can be! 
*** Studio Equipment *** 
Computer, recording equipment, 100 square feet, keyboards, mic with PA, parents can sit in on lesson 
*** Specialties *** 
I have studied just about every technique of vocals out there, and developed my own method I call Streamline Vocal Method™. We will find the areas that hold you back in your singing goals, and we will DEMOLISH them. Piano I am well versed in many of the Pop style Piano including Blues Piano, Funk, Singer-Songwriter, R&B, country, as well as atmospheric or synth playing (EG, playing strings convincingly on a keyboard). I can also teach beginning to lower intermediate Guitar and Bass guitar, teach you not only chord structures and scales, but how to get the most creatively out of your 4 or 6 string beast. We will learn songs and apply the theory involved with each song to better yourself as a musician, while loving the process. 
I teach online so that I can reach anybody in the world without them having to leave the comfort of their home or office. I have taught many lessons online and have mastered how to listen with an "adjusted ear" to take into account how camera mics alter the frequency range. I will also provide you with a link to scales for vocals that I have created so we can do the scales in real time, to avoid the slight delay that comes with online communication. 
You will love how much you will learn with me, as well as how much fun we will have. I have been lucky enough to make my living on music, I have toured the world several times over, and I'd love to share my passion and knowledge with you!
B.A in music from San Diego State University.
For Voice:
My teaching consists of non-pitch dependent "Set-Ups." For this, I teach for the sound you are looking for (Soft, Loud, Breathy, Bright, Dark Etc), and then we work how we can apply that to any part of your voice, both low and high. This approach will grow your voice faster than you can imagine, and works well for those looking to improve their speaking voice. 
For Piano
I Streamline our approach based on your goals and interests. If you have no interest in Classical, we will not play classical! If playing the blues isn't your style, we will stay clear of it! I can teach you piano based on the styles you are interested in, and it will be done largerly with specific SONGS you are interested in. I won't just be teaching you the songs blindly, but rather using those songs to teach you certain techniques you can apply to a different song. My ultimate goal is that you won't need me any more, and you will be able to improve largely on your own using the techniques I give you. 
For Guitar:
Much like piano, we will be learning from the styles and interests you have. We won't just learn chords, we will learn the songs that contain the chords, so that you can see how these theoritcial ideas are applied to the music you know and love. 
Reviews of lessons with Kit Thornberry