Apple Logic Pro, Artist Development, Electronic Music Composition,
Audio Recording and Music Production, Avid Pro Tools, Contemporary Composition, Electronic Music Production, General Mixing and Mastering, Music Theory for Producers, Songwriting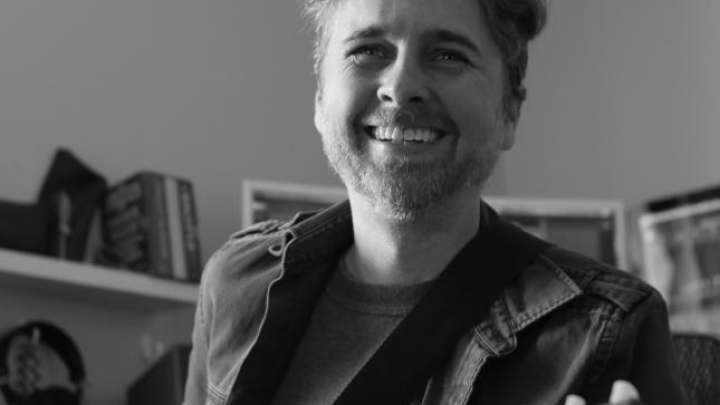 Lesson Fees
Promotions Available
Free 15 minute trial lessons
Book 5+ lessons for 5% off
Book 10+ lessons for 10% off
About
Kris Hawkins is an EMMY-winning music producer, composer, studio guitarist, and educator living in Los Angeles. 
 Kris began his professional career as a guitarist more than two decades ago in Florida, eventually making the move to Los Angeles in the early 2000s. Upon arrival, Kris immediately became an in-demand session musician for the likes of Enrique Iglesias, Christina Aguilera, Dr. Dre, Dr. Luke, Cathy Dennis, and many more.
 After his successful tenure as a session musician, Kris shifted his focus to the production side of music, finding, developing, and pitching songs and artists for labels such as Sony, Universal Music Group, Hollywood and Insterscope Records. 
 Kris has also created an extensive catalog of music for use in film, television, and advertising. Securing placements with Bud Light, History Channel, Discovery Channel, and Nat Geo.
 In 2014 Kris accepted a position at the prestigious Musicians Institute College of Contemporary Music in Hollywood, California, where he developed curriculum to help young musicians navigate the perils of being a professional musician. Having endured the hard lessons of the music industry first-hand, Kris made it his mission to educate and prepare aspiring musicians on the challenges that they will face once they enter the industry. 
 Kris splits his time these days composing music for film, TV, and video games at his home studio in Los Angeles and teaching at Musicians Institute.
My teaching style is catered to each individual student. Because music is such a broad subject, I like to find out what my students want to achieve, and build a lesson plan focused on achieving those goals. Using industry standard techniques, we will lay a foundation to build each students creativity on.
Emmy Award
Logic Pro X Certified
Musicians Institute Teacher of the Year "2014, 2015, 2016, 2017, 2019"
Music Production, Mixing,  Logic Pro X, Pro Tools, Song form and structure, Music Theory, Recording techniques, Songwriting