Baritone Sax, Flute, Piccolo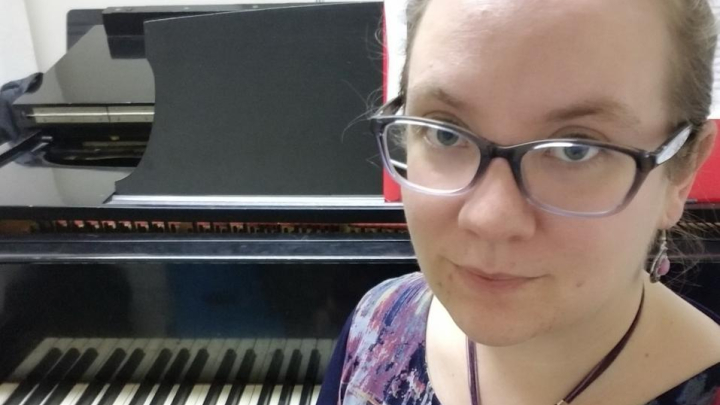 Lesson Fees
Promotions Available
Free 15 minute trial lessons
Book 5+ lessons for 5% off
Book 10+ lessons for 10% off
Subscriptions discounted up to 7% off
About
I've had a love for music for as long as I can remember, but it was learning the flute that really drove me to pursue a career in music. As a New Hampshire All State participant and a John Philip Sousa Band Award  recipient, I know first hand how much joy studying music can bring, but also the hard work and dedication it takes to excel.
I use they/them and she/her pronouns and identify as queer. I hold a Bachelor of Music in Music Therapy degree with a minor in Psychology from Berklee College of Music, from which I graduated in 2013. I also hold a Master of Social Work degree from the University of New Hampshire as of 2023, with a focus on systems-level work and suicide prevention.
I studied under flutist Wendy Rolfe while at Berklee, honing performance skills and repertoire. I enjoy playing Brazilian flute music, rock-style flute, contemporary flute music, and jazz and blues. I also have a solid base in baroque, classical, and romantic styles. Prior to my studies at Berklee, I picked up alto, tenor, and baritone saxophone and enjoy playing them in community bands.
I believe in making music learning accessible to anyone who wants to learn. My teaching style incorporates techniques from my music therapy training as well as from my own experiences through years of private lessons and formal instruction, adapting material to my students' needs and likes.
Music Therapist - Board Certified (MT-BC) #10909
Licensed in Maryland as of 2023
Master of Social Work (MSW)
While my method varies depending on student need, I recommend the Essential Elements for Band by Hal Leonard for beginners.