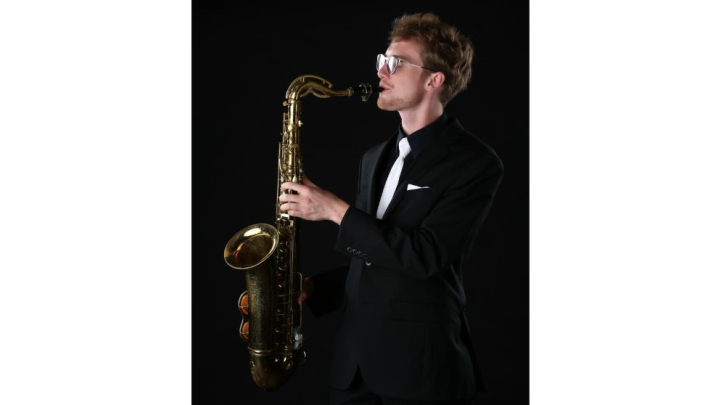 Lesson Fees
Promotions Available
Book 5+ lessons for 5% off
Book 10+ lessons for 10% off
Book 20+ lessons for 20% off
About
Passionate about music, I hold a Master in Jazz studies in Saxophone from the Music Conservatory of Brussels. I also became a certified teacher (after followed a one year-long pedagogical training) at the same University. 



I am an active musician in various bands, and perform regularly in Europe and North America. I used to work as an entertainer on cruise ships (CCL, RCL)

 
My lessons are structured yet extremely personalized. 



I will adapt to whatever YOU want to learn, while giving weight to basic concepts: the sound, intonation, groove, harmony, … until you'll reach independence and have the confidence needed to learn by yourself. 
Thanks to my assistance, you'll be surprised by how fast you'll be able to enjoy playing the saxophone!



Feel free to contact me in order to set a call to evaluate your needs, without any commitment. 
I hold a Master in Jazz saxophone from the Royal Music Conservatory of Brussels, and I've finished an additional year-long pedagogical course to be able to teach you at my best!
«Laurent is an excellent professor. Started me off as a beginner. I learned a lot and had a good time.» Luis
«Un super contact , et de réelles compétences pédagogiques et didactiques dans le domaine du Jazz. On se rappelle à mon retour de vacances. Bonne continuation Félicitations» Christian
«I would strongly recommend Laurent Barbier, as a saxophone tutor, because he conveys with ease, everything has to do with saxophone playing. Find good teachers, on woodwinds, it is not the easiest thing. He is very polite, and patient to teach every student, of any level. You should check him out, for sure! » Vasileios
«Conocí a Laurent por recomendación de un amigo músico (bajista) y la recomendación fue increíble. Laurent es un gran profesor. Muy paciente y sabe dedicar el tiempo necesario en cada sección del proceso de aprendizaje. Tanto en lo técnico como en la parte artística, es inspirador y los ejercicios que deja ayudan a mejorar rápida y efectivamente.» Lizette
Reviews of lessons with Laurent Barbier