Ableton Live, Alexander Technique, Apple Logic Pro, Arranging,
Artist Development, Audio Recording and Music Production, Audition Prep, Classical Orchestration, College Audition Prep, Commercial Music, Communications for Musicians, Conducting, Contracts for Musicians, DAWs, Ear Training, Electronic Music Arrangement, Electronic Music Composition, Electronic Music Production, Entrepreneurship for Musicians, Family Activity, Fiddle, Improvisation, Jazz Improvisation, Live Sound, Music, Music Directing, Music Direction, Music Hardware Integration, Music History, Music Supervision, Music Theory, Music Theory for Producers, Musical Theatre, Orchestra, Posture and Movement Coaching, Rhythm Training, Sight Reading, Sound Design, Strings, Trailer Music, Viola, Violin, World Music Composition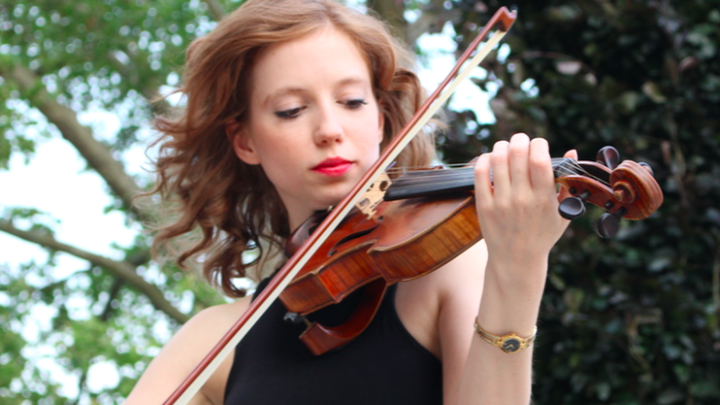 Lesson Fees
Promotions Available
Book 5+ lessons for 5% off
About
Lindsey is an instructor at Columbia University's Teachers College. She has over 20-years of teaching experience with individual and group instruction, ages 3-50+. Lindsey is a doctoral candidate at Columbia University's Teachers College and finished her Masters in String Pedagogy and Performance at the University of Wisconsin-Madison. Lindsey instructed the High String Fundamentals class at the UW-Madison, where she created and implemented a curriculum for the enrolled music education majors to learn the violin and viola through a natural and accessible approach. Lindsey directed and coached the All University String Orchestras Chamber program at the UW-Madison. She also coached the Wisconsin Youth Symphony Orchestra Chamber program for 5 years. Lindsey worked with a non-profit community music program in Wisconsin, Madison Music Makers, where she created a curriculum for volunteer teachers from the university and community to implement, and coached them in their instruction. Lindsey has worked with community music programs for over a decade throughout the United States. Her work creating music with families experiencing homelessness in NYC was recently published in the textbook, Community Music at the Boundaries. She directed the first International Community Music Research Symposium in the U.S., a collaboration between Teachers College and the International Centre for Community Music in the U.K. that brought participants from six different countries together for 34 presentations. Lindsey founded and directed the Teachers College Arts Camp in 2019 for campers designed to cultivate leadership and team-building skills, awareness, and self-expression through an immersive arts experience.
 ​An active performer in New York City, Lindsey has performed at concert halls across the country including the Chicago Symphony Center and David Geffen Hall in Lincoln Center. Her research interests include online education, music technology, teacher education, classroom creativity and musical engagement, music philosophy, community music, and assessment of teaching effectiveness. Lindsey recently taught music production for a class at Barnard University and she will soon release her first album as a producer, violinist, and singer-songwriter.
The primary focus of lessons depends on the learning objectives and musical goals of each student. Beginning students will develop fundamental skills on the violin and gain an understanding of intermediate to advanced skills, concepts, and materials. Areas of emphasis will include principles of movement, relaxation, tone production, use of whole fingerboard and bowing styles.
Lindsey's students learn to incorporate the most natural physical motions to allow ease and beauty in tone. Beginning students will learn to establish:
-A physically comfortable playing and rest position.
-Be able to use the entire fingerboard.
-The ability to create a pleasant tone.
-The use of multiple bowing styles.
-Generate movement and relaxation in playing.
Lindsey draws from multiple pedagogical approaches in order to establish the most natural physical motions that enable ease of and beauty in tone.  Lindsey is a passionate and dedicated musician and teacher. 
Suggested Reading & Online Resources:
-Strings Backstage The Violin Owner's Manual
Music available to download: 
Metronome:
-Pro Metronome App
Tuner:
-Violin Tuner Free App
-http://www.123violintuner.com/