Classical Piano, Classical Composition, Composition, Contemporary Composition,
Music History, Music Theory, Musical Theatre, New Age Piano, Piano, Piano Composition, Pop Piano, Voice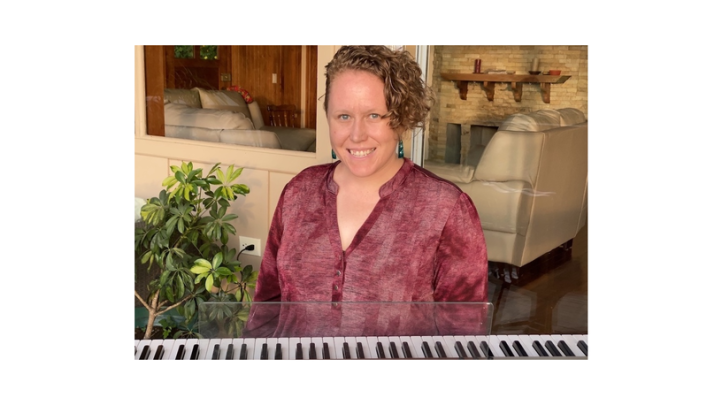 Lesson Fees
Promotions Available
Free 15 minute trial lessons
Book 5+ lessons for 5% off
Book 10+ lessons for 10% off
About
I am a professional music educator with 15 years of experience teaching piano, choir and voice, music theory, and composition. I have worked as a full-time music teacher at independent schools and international schools in New York City, India and Mozambique. I have a bachelor's degree in music with honors from Harvard University and a Master of Fine Arts in musical theatre writing from Tisch School of the Arts at NYU. I am also the founder and executive director of a small non-profit organization, Far Corners Community Musical Theatre, which provides opportunities in the performing arts to youth in underserved communities internationally.
- I specialize in working with pre-teens, teens and young adults, with and without previous musical training.
- I emphasize learning musical communication and expressivity, not just technique.
- I have a lot of experience working with teens who have followed a non-traditional path to learning the piano, using youtube videos or apps. These students often learn well by ear and their skill with their fingers is far ahead of their skill at reading music.
- I am passionate about music literacy and I have a modern and ever-evolving approach towards it. I teach a practical approach to reading music and I often use apps and online tools to support learning to read - I have tried and tested many and I know the best ones out there for different purposes.
- I am highly flexible in the selection of repertoire, and I teach my students how to find and select their own repertoire.