Students with Special Learning Needs, Clawhammer Banjo, Songwriting, Ukulele
25+ lessons
booked on Lessonface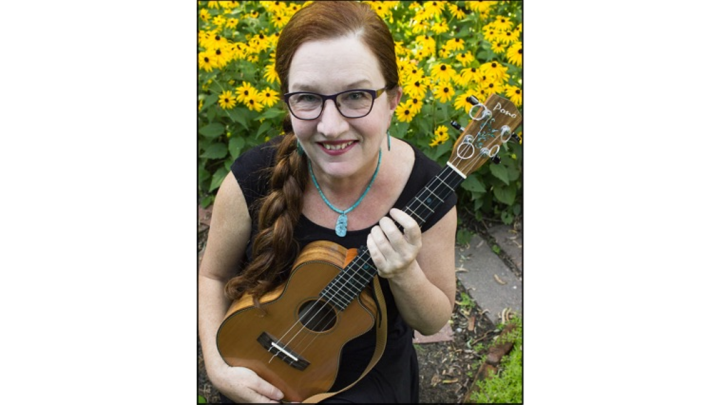 Lesson Fees
Promotions Available
Free 15 minute trial lessons
About
Are you a ukulele beginner? Or, are you a self-taught player, looking to break out of your rut, and take it to the next level? Concerned you might have developed some bad habits that are holding you back? 
Watch Lisa's video to see her one-on-one teaching techniques in action, with real "aha moments" from live sessions!
Lisa McCormick is a professional musician and instructor, specializing in teaching adult beginners through intermediate players. 
With a 25-year professional music career as an instrumentalist and songwriter, plus a degree in adult education, Lisa brings ease, humor, and compassionate understanding to the journey of learning to play the guitar.
Also an award-winning  singer/songwriter and recoring aritst,  Lisa's live concerts and 5 CDs of original music have garnered a loyal following.
Lisa also  teaches guitar, songwriting, and clawhammer banjo. Her educational background includes extensive training in teaching students with special learning needs. 
Lisa lives, plays, and teaches  lessons in the artsy historic New England town of Brattleboro, Vermont, USA.
Lisa combines her love of music with her love of the learning process to provide lessons that are fun, easy to follow, and highly effective.  
In your lessons with Lisa, she will help identify any habits, skills, or sticking points that are giving you trouble or slowing you down.  She will walk you through learning the correct techniques to advance you quickly forward as a guitar player (or clawhammer banjo or ukuele player!).
Lisa will help design and perform practice exercises tailored especially for you, so you come away from your lesson with a crystal clear plan for how to advance your skills . 
An accalimed songwriter, Lisa loves to help you hone your songwriting skills. She has a keen eye for song strucutre, lyrics, and chord choices, and will work with you on your original compostions to bring out their strengths, and suggest enhancements that will take your songs to the next level - all with complete respect for you as the writer creator of your own work. 
"As a teacher, Lisa McCormick is simply sensational. Her teaching methods put you at ease immediately. Very simply explained lessons, with a touch of quirky humor, but also a professionalism that makes the whole learning process an easy thing to follow." -Dave S., student.
Discover the ease and joy of making music on the ukulele, while Lisa guides you through everything you need to know to be able to play tons of easy songs.
You will learn: how to tune, proper right hand and left hand position, how to strum, how to play easy chords that work magic together.
Because the class is live, Lisa can see and hear you, and you can see and hear her.
Ask any questions you like! Get personalized tips on how to improve your technique!
The live classes run from 7:30-8:15 pm ET on 6 consecutive Thursdays:  April 6, 13, 20, 27, May 4, and 11. If you have to miss a class, no worries - all students have access to a video of every class session to review as many times as you like.
More info and Sign-up HERE.