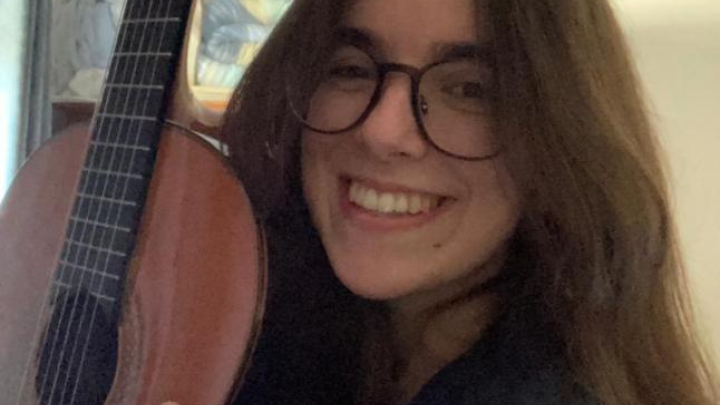 About
Hello, I'm Maria and I'm a professional musician.
Music and the guitar came into my life when I was really young and from an early age I realized that my path would be through music. For me, being a music teacher brings together the two biggest passions of my life: music and sharing experiences and knowledge with people. I really believe that music is my passion and teaching is what I was born to do.
My approach to classes are simple and effective. I believe that it should be fun to learn and to play music. I've searched the most effective methods for an effective, quick, and fun learning. My goal is to guide you through this beautiful journey that is learning music. I realize how challenging it can be to learn a new skill, so that's what I am here for: to help every step of the way so you can achieve your goals as fast as you can, maintaining you confidence and motivation!
Our lessons would be focus on your goals. We can learn all the technical aspects of the classical guitar: I can teach you how to play scales and melodies and chords. I can show you how to play your favorite songs and at the same time I can show you and teach you the most known pieces and composers for classical guitar!
Degree in Music and Perfomative Arts - Main Field of Study: Classical Guitar - Évora University
Masterclasses with internationally renowned guitarists such as Dejan Ivanovic, Hubert Käppel, Anton Baranov, Pedro Rodrigues, Ricardo Barceló, Michalis Kontaxakis.
Reviews of lessons with Maria Carvalho