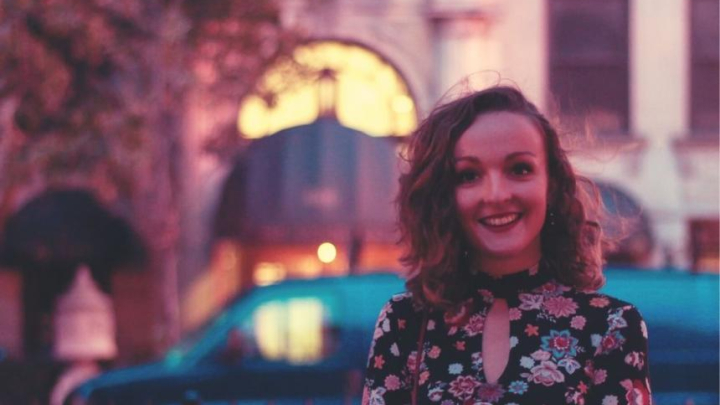 Lesson Fees
Promotions Available
Free 15 minute trial lessons
Book 5+ lessons for 5% off
Book 10+ lessons for 10% off
About
Hi everybody!
My name is Marie, and I'm French. I'm a professional singer and educator in voice singing and French lessons. I have won the province of Lorraine's vocal competition, "les Espoirs de la Chanson" (The Hopes of Music), not once but twice. I have had the privilege of performing professionally as a singer and trumpet player with numerous musicians and collaborating with several bands in France, Boston, New York, and South America. I recorded a full album with the "Nancy Ska Jazz Orchestra." I have been giving voice lessons since 2012 and teaching French since 2015.
I graduated from the Nancy  Conservatory of Music as a classical and jazz singer, and I received a scholarship from Berklee College of Music, where I studied Jazz Composition and Performance. In 2023, I graduated from the Alliance Française of Lima with a pedagogic diploma.
I train students in all styles and at all levels, with specialties in voice, excellent technique, jazz, improvisation, and French.
For our first classes, I want to learn what the students expectations and experiences are. Also what kind of repertoire they'd like to work on. It will all depend on the students needs and goals. This will help me determine how to work with them.
VOICE:
I love to meet new vocalists and help them achieve their goals, creating with them their own routine. Thanks to my professionals and personals experiences I feel I can help my students to explore themselves, build a strong technique and develop their confidence. At the beginning of the lesson, we will work on vocal warms up, vocaleses and breathing exercises. Some of my students use notebooks to write down what they need to practice, what inspire them at the moment and homeworks. Then we will focus on a song. We will see the technical part (we'll find their key, work on the rhythm, melody, chords, projection) and emotional part (words, dynamics, performance). Little by little, we will create their own repertoire. 
FRENCH:
I teach you how to have conversations, improve your grammar, speak fluently, even sing in French if you'd like! I would be happy to help you achieve your goals through exercises and discussions. French is my mother tongue so I can really help you with the pronunciation, the rhythm of the language and we can do a list of all the expressions you can use for your futures conversations.
---
Group Class Now Enrolling
In addition to the private lessons that can be booked from this page, Marie Goetzinger is offering a group class titled French for Adults. The class will meet for 4 sessions on Tuesdays, starting October 4. Learn more and sign up here.
Reviews of lessons with Marie Goetzinger