Accordion, Avid Pro Tools, Composition, Harmonica, Keyboard, Songwriting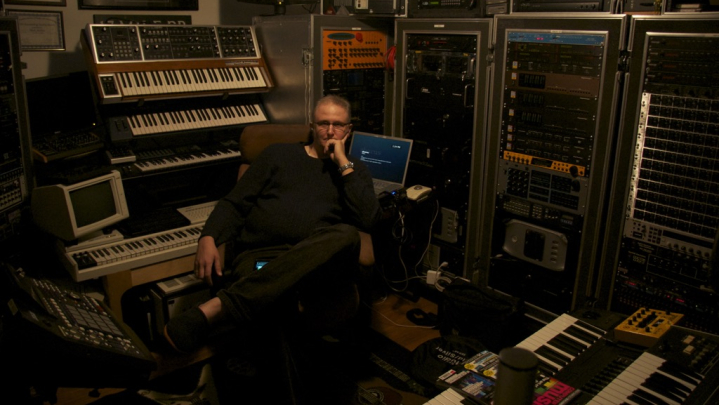 Lesson Fees
Promotions Available
Subscriptions discounted up to 7% off
Book 5+ lessons for 5% off
Book 10+ lessons for 10% off
Book 20+ lessons for 20% off
About
Mark V Sheldon has been "Specializing In Melody" since the age of five when he discovered his natural ability to play and create catchy tunes by teaching himself the harmonica by ear.  He went on to learn the accordion at ten, the piano at 12, MIDI and synthesizers at 15, the guitar at 30, and a long list of other exotic instruments along the way, completely by ear.
Mark graduated UCSC with a BA in an individual major of Audio/Visual Composition which he created.  He is also an honors graduate of Monterey Peninsula College and the prestigious private high school, Stevenson (Robert Louis Stevenson) in Pebble Beach.  Shortly after completing the Recording Engineer Program with honors in 1997 at the Los Angeles Recording Workshop (which is now the Los Angeles Recording School), Mark realized his passion for teaching as he spearheaded the Pro Tools curriculum and became an award-winning teacher of Pro Tools, MIDI, and composition at the school for over 16 years.  He was one of the first people to receive his Pro Tools Certification in both music and post-production when Digidesign (AVID) first began offering certification.  Mark also spearheaded the Digital Media Department's Digital Audio Design and Production Audio curriculum at the world famous Fashion Institute of Design & Merchandising (FIDM) in downtown Los Angeles where he won two "Best Instructor" awards.  Mark also teaches Pro Tools and Reason at the Garnish Music Production School in Hollywood. 
Outside of his teaching jobs, Mark wears many hats including his first passion as a composer, BMI/BMG songwriter, producer, Pro Tools editor, consultant and tutor, MIDI expert and programmer, and writer.  Mark has worked with world-renowned synthesist Michael Boddicker as co-songwriter and consultant.  Mark was also the principle Pro Tools editor for the audio versions of Thomas Greanias' best-selling novels "Raising Atlantis" and "The Atlantis Prophecy".  He has consulted for producer David Frank (Christina Aguillera's "Genie In A Bottle"), consulted for producer and keyboardist Chuck Wild (Missing Persons), and produced six tracks for the legendary hip-hop artist Kool Keith with Tha Undatakerz.  Mark won international acclaim with his debut CD "As Above So Below" as Havoc Razor.  This album was nominated (from over 10,000 albums submitted) for "Best Techno Album of 2004" by the JPF Music Awards, an international organization which is now the world's biggest music awards show.  His second song, "Liberté," from the album won 5th place as "Best Techno Song of 2004" from over 140,000 songs submitted in 57 categories from 85 different countries.  Numerous songs from it have also been placed in various films throughout the years.  Mark is an avid rare hardware synthesizer collector since 1984 with well over 80 in his collection which he utilizes in his full-production studio, The Synatarium.  Aside from music and teaching, his passions include sound design, the pursuit of knowledge and wisdom, motorcycles and jeeps. 
Having taught for over twenty-five years, I realize that no two students are exactly alike. Some learn visually; others through audio; many are kinesthetic learners who absorb and retain the information presented by actually DOING the task presented. Most, however, are some combination of all three, and I have always enjoyed customizing my lessons to the individual before me so that they may find the joy and inspiration of accomplishing a new challenge while experiencing how much fun real learning can be. My pillars for teaching, therefore, are the following: respect for every student, listening to them with patience and attentiveness, constructive coaching with positive reinforcement, sharing my passion for music and teaching with them, and inspiring them through relevant examples. Throughout any lesson, I do my best to keep it fun, light, and informative. Music lessons should NEVER be a "chore" or unpleasant obligation! They, in fact, should be the exact opposite:  something to look forward to as relaxing, personal, and enjoyable for the rest of one's life. There are fewer pleasures than being lost in the creative muse of making music on one's instrument of choice!
BMG/BMI songwriter
Avid Certified Pro Tools Operator in Music & Post-Production
B.A. from UCSC in Audio/Visual Composition
Inspiration, creativity, listening, encouragement, respect, customizing every lesson to the individual student and their needs, keeping it fun, and useful are all the things I strive to include with each lesson.