Acoustic Guitar, Electric Guitar, ESL, Public Speaking, Singing, Voice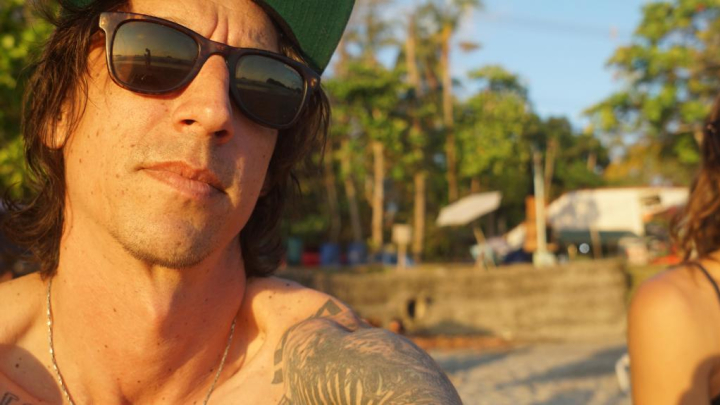 Lesson Fees
Promotions Available
Book 10+ lessons for 10% off
About
Currently Based out of San Diego, California , Musician, Matt Huz, has been involved in the musical process since elementary school.  Growing up in the Los Angeles area, Matt was raised on the sounds of the Beach Boys and Motown.   Starting with  a Tape Recorder and a clarinet Matt has always found an inspiration in transcending music to the public.  After moving to Sacramento he met an incredible group of friends and like minded musicians which began to work together.  In 2001  they moved to San Diego and formed the Reggae / Rock Band "Two For Thirty".    After 3 successful years of performances and showcasing his Guitar and Vocal skills, throughout the California Music scene, the group went it separate ways.  
After a break in playing professionally, Matt took  time to travel and teach in countries such as Costa Rica, Japan, Brazil and Mexico. He was exposed to new worlds and cultures of music that would have a profound effect on his  influence and sound.  
It was during this time that Matt turned his musical efforts towards Music Production and DJing.  He co-created the International Hit "Can't Hold Me Down" with Soom-T, which gained large amounts of airtime in France, Spain and Scotland.  Matt continued to collaborate with a variety of Artists in Southern California and work a variety of Events, Weddings, Clubs and Corporate Gatherings as he further educated himself on the music industry and how music itself can be used as a healing tool.  
Six Years Ago in 2014, Matt picked back up the guitar and began focusing on the Singer / Songwriter aspect of his craft.  He has since released a series of Singles on platforms such as iTunes, Spotify, and Youtube. Over the past few years with the combination of Healing Rhythmatic Songs and Sounds , Matt has carved out a niche with his Island Blues style.  Often compared to the  sounds of Steve Miller, Bob Dylan , and Johnny Cash meets Bob Marley.  It is Matts dream to educate and provide the world with this sound that he so much loves to play.  
He is now working on expanding his audience through Events, Concerts, and Gatherings, while also offering private Musical Therapy Lessons at his space in the Little Italy area of San Diego.  Matt Huz will forever be a musician, and providing sound to the world is duty he proudly enjoys. 
My Teaching Style is Extremely focused towards the development of the Student.  Using professional and fun techniques , I have found a great way to gather attention to learning and retaining that knowledge for the Student.