Acoustic Guitar, Bass Guitar, Classical Piano, Electric Guitar, Jazz Piano,
Piano, Piano Composition, Pop Piano, Rock Piano, Songwriting, Ukulele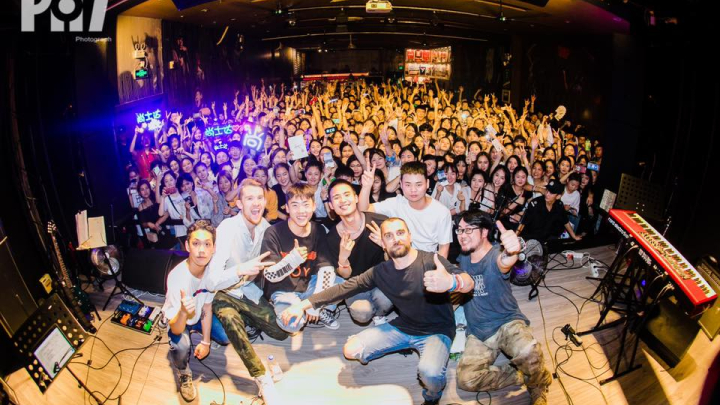 Lesson Fees
Promotions Available
Book 5+ lessons for 5% off
Book 10+ lessons for 10% off
Book 20+ lessons for 20% off
About
Hi! My name is Max and I am a music producer, composer, audio engineer, video game sound designer, pianist, and educator. I did my Bachelors of music degree at the Berklee College of Music on the  North American tour scholarship and my Masters of music degree at New York University. During my college years:
I have studied jazz with all time greats at Berklee such as Joanne Brackeen, Lazlo Gardony, Yoko Miwa and Bobby Sanabria at NYU.
I studied mixing with luminaries such as Sean Slade (Radiohead), Ted Paduck and Kevin Killen, game audio with Jean Luc Cohen. 
During my time at NYU, I was pianist in Grammy winning percussionist Bobby Sanabria's Jazz recording ensemble for Fall 2020 and Spring 2021. 
I specialize in jazz and classical piano, mixing and audio engineering. Among my achievements are performances in Benaroya Hall, Shanghai Music Hall, two nationwide tours in China and house gigs at both TG house Jazz Club and OakNose Jazz club in Chengdu,China. In my composition career, I have co-written music for Chinese Pop stars 尚士达 and over 1 billion streams on the Chinese music app Netease for my music. Currently, I am an Audio lead and sound designer for video game company Lunarfall. Feel free to reach out and let me know what style you would want to learn! 
- Co-wrote songs with various pop stars in China (Lil Jet, 尚士达) accumulating more than 1 billion streams in China.
- Audio Lead and Sound Designer for game company LunarFall 
- House Pianist in Jazz Trio for Oak Nose Jazz Club, Chengdu, China. 
-I have previously taught at Starcle International School in Shanghai and 4/4 music. 
Bachelor of Music: Berklee College of Music. Dual Degree in Music Production and Engineering and Piano Performance
Master of Music: New York University Degree in Music Technology, Thesis on Procedural Audio Generation in Video Games
UC San Diego C++ Programing Certificate