Composition, Euphonium, Tuba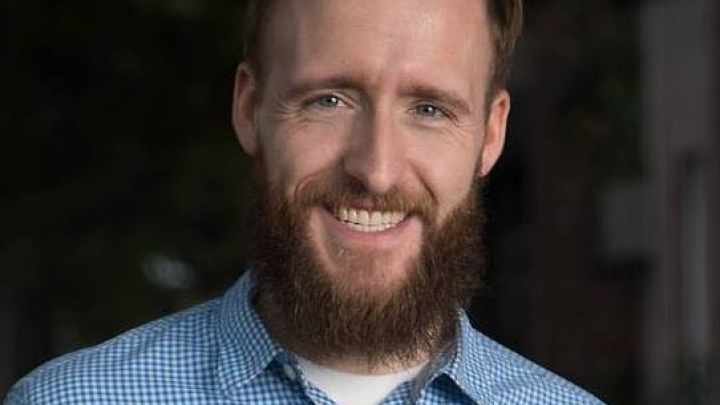 About
The composition faculty of Michigan State University has described the music of Michael Goodman (b. 1988) as dramatic, humorous, and energetic. He views composition as a communicative tool that enhances his musical and philosophical ideas. Michael's music stems from personal, neurodivergent experiences of his own or close friends. He creates music that is organic by including acting, speech, humor, and drama. He is also known to combine various genres such as rock, jazz, and classical music to create a musical space that is uniquely expressive and authentic.
Michael's compositions have been performed throughout North America, U.K., Portugal, Hong Kong, and Croatia by musicians, ensembles and festivals such as Sarah Lewis - 2nd oboist at Detroit Symphony Orchestra, Eddie Goodman - assistant professor of saxophone at University of Arizona, the Jackson Symphony Orchestra, Musique 21, University of the Pacific, The Great Noise Ensemble, ensemble mise-en, Mise-en Festival, and Charlotte New Music Festival. Michael's Test Drive was the winner of the New Music Ensemble Category in the Michigan State University Honors Composition Competition and his Piano was nominated as a finalist for the Keene State College Call for Scores event. Recently, Michael's violin solo, Ominously Lost, performed by Boston-based violinist Kyra Davies, was placed 7th out of 60 entries in the Black House New Music Soloist Competition.
Michael received his Master of Music degree and his Bachelor of Music degree in music composition at Michigan State University while studying under Ricardo Lorenz, Jere Hutcheson, Charles Ruggiero, and Mark Sullivan. He has also had lessons under Joel Hoffman, Armando Bayolo, William Bolcom, Michael Daugherty, David Dzubay, Kieran MacMillan, and Marc Mellits. In addition, he received his Master of Arts degree in Arts Administration at Florida State University. Michael has also interned with Eighth Blackbird, Third Coast Percussion, and Ensemble Dal Niente.
Michael currently resides in Lansing, Michigan as a composer/arts administration freelancer with his wife Shelise.
When it comes to teaching low brass and composition, my main focus is on the fundamentals of achieving the best results. Rather than starting the lesson with a big piece/concerto, I focus a large portion on our lessons with proper breathing, tone quality, technique, slurs, and scales. By mastering those areas, the student will be able to improve at a much faster rate.