Banjo, Ukulele, Acoustic Guitar, Mandolin, Guitar, Mountain Dulcimer,
Ear Training, Songwriting, Music, Lyric Writing, Upright Bass, Composition, Fingerstyle Guitar, Lead Guitar, Music History, Music Theory, Sight Reading, Songwriting Arrangement, Songwriting Melody, Theremin, Worship Leading, Voice, Voice Diction
200+ lessons
booked on Lessonface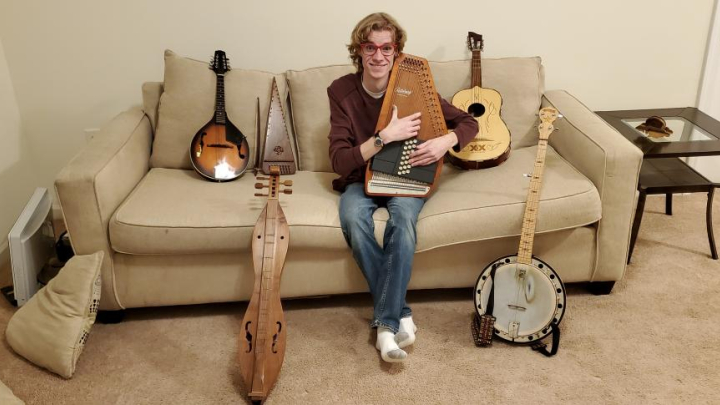 Lesson Fees
Promotions Available
Free 15 minute trial lessons
About
Hi there! I'm Michael Lanier, and I love teaching music! I'm a lifelong musician of multiple instruments, and I've been teaching since 2013. I hold a bachelor's degree in music, and a master's degree in music education. I teach a variety of instruments, both common and obscure, across a diverse array of styles and genres. In recent years I've developed alternate teaching methods for online lessons to ensure that they are just as successful as in-person studies. I've taught ages five to sixty-five, and I love getting to know my students in order to get them playing what they want to play and to accommodate their personal learning styles. My top two goals for my students are to have fun and get results.
In the classroom, I try to keep things light and fun while also communicating the clear goals that we are working toward. I do not assign exercises or a specific amount of practice time: in doing so, I give the student trust, but also responsibility, when it comes to practice. 
My teaching style is layered, building on a musical structure in order to better form the whole musician. Fundamentals are always first, but it's using those fundamentals correctly that separates a good musician from a great one. I want to give students the proper mindset for beginning to develop skills of their own in order to be able to play new music for the rest of their lives. I do my best to accommodate any styles and pieces the student wants to learn, but with each step that it takes to get to a student's ultimate goal, I make sure that everything is clearly understood and played with skill before moving on.
Master's degree in music education from Liberty University/
Bachelor's degree in music, focus in classical banjo and guitar, from Columbia International University/
Student teaching certification from the Charlotte Piano Teacher's Forum
My method is adaptable to the individual student, but generally speaking, I do not use a curriculum; I employ my own materials for best focus in what to practice and order of what to learn. As such, I do not have any required student texts, though if a student shows an aptitude for extra study, I will recommend certain materials for the student's own personal study.
Reviews of lessons with Michael Lanier