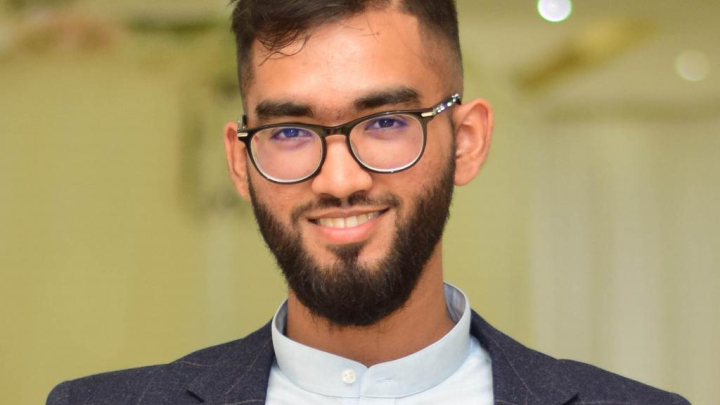 About
Hello, world! This is Raees, your favourite extrovert islander from Mauritius island! Some of my interests revolve around gaming, anime, tv shows, drawing and sports. I have always been fascinated with gaming ever since I can remember. The plot, the concept art and the music really drive me. Also, I'm deeply into sports these days simply because it feels good to see how far you can go. It is really an odyssey where you discover to what extent you can go. You know what they say, no pain, no gain.
This is the case even in my classroom where we go against traditional methods. We practice Zumba and activities which involves the total physical response of the child. Simply put, I want my children to be happy when coming to school and so should the learning process. Mistakes are always encouraged because this is how you are bound to remember, recall and apply concepts learned once you are made aware of what you did wrong.
Previously, I used to be an engineer with a degree in Computer Science from the University of Mauritius. However, I found teaching more fulfilling to my purpose and pursued a teacher's diploma (for the primary level) at the Mauritius Institute of Education. I have been an official teacher since 2018 and it has been an interesting journey so far. My students are pretty much my children. I am always fascinated by their different personalities. I love my classes to be interactive and encourage my students to converse with me in a natural fashion. After all, how did you learn your own mother tongue as a toddler?
I have lived on Mauritius island my whole life, in a small village called Plaine Magnien, and now, I am looking for opportunities abroad because I want new adventures.
I have been teaching the following subjects through grade 1 up to grade 6 level:
§ Mathematics
§ English Language
§ French Language 
§ Science
§ History & Geography
The interaction and the bond that a teacher develops in the classroom environment is priceless. However, when Covid hit hard and schools were closed, I had to find methods to ensure that my kids do not lose in regard to their academic progress. On my own, I conducted classes for my students via Zoom and eventually, it became easy to even correct the work of my students as parents would send me their ward's work via WhatsApp. It was great to see how fast students did adapt to the situation. Furthermore, I was also approached by the Open University on the island to create content and export videos for them during these difficult times.
Teaching is a wonderful career and there is much to learn in it. I have got the opportunity to teach online on the Skyeng platform where I taught the English Language to students of different ages ranging from 8 - 60 years old.  It was always a pleasure to exchange with them and get to know more about their culture and views when we would discuss specific topics such as neighbours, marriage and careers among others. 
I look forward to helping you achieve your goals! That being said, get ready for the lesson!
My preferred teaching style is learning by doing.
This method of teaching encourages mistakes from the student and it is from this that he/ she learns. Basically, learning happens directly from one's actions. I strongly believe that students make the most of their education through active participation. They are bound to remember what they are learning for life because they were doing it.  
Teaching method: Online Learning
I have done online teaching for over two years now and it works as students have brought results. 
In regards to student texts, it depends upon the age group and level. 
I normally provide reading materials to students in PDF format so that they do not need to buy them but may print if they want to.