Piano, Songwriting, Classical Composition, Classical Piano, Composition,
Ear Training, Lyric Writing, Music Theory, Music Theory for Producers, Piano Composition, Pop Piano, Rock Piano, Songwriting Arrangement, Songwriting Form, Songwriting Harmony, Jazz Piano
25+ lessons
booked on Lessonface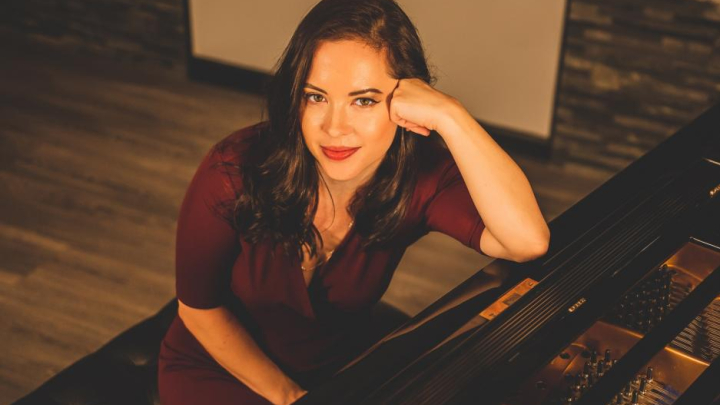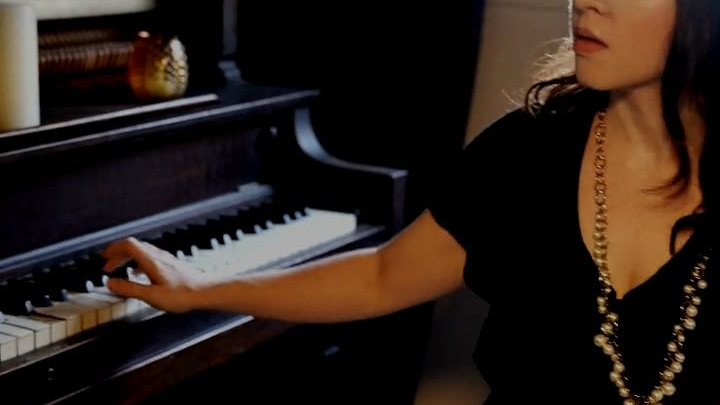 Lesson Fees
Promotions Available
Free 15 minute trial lessons
Book 5+ lessons for 5% off
Book 10+ lessons for 10% off
About
Natalie is a working songwriter and musical theater composer/lyricist with over 15 years of experience crafting songs and 12 years experience teaching. Her work has been performed in New York Off-Broadway, Nashville, and L.A. She holds a Master of Music in Music Theory and Composition from New York University where she studied with the same private teacher as Joe Iconis (Broadway's Be More Chill). She is also an alumnus famed BMI Lehman Engel Musical Theater Workshop, which boasts of alumni such as Edward Kleban (A Chorus Line), Alan Mecken (Disney's The Little Mermaid, Beauty and the Beast), Lynn Ahrens and Stephen Flaherty (Ragtime), and  Robert Lopez, (Avenue Q, Book of Mormon).
She wrote the music, book and lyrics to the musical Home/Front which was produced Off-Off Broadway to sold-out audiences, and was a semi-finalist in the New York New Work Festival. She most recently wrote the music and lyrics for New Musical Inc's webseries So Proudly We Hailed.
Other musicals include: A Morning in New York, 1974 (reading 356 Studios, New York, NY), Hall Pass ("Flyers and Fryers," produced by Blindspot Collective), and Club Meds (Mad Horse Theatre). She is listed in The Directory of Contemporary Musical Theatre Writers at Contemporary Musical Theater.
Natalie is also a classically trained pianist, currently on the piano faculty at Music and Arts. Her piano playing and compositions can be heard on the album her Piano Love, released in 2022.
Natalie began been developing her private music teaching studio over the last 10 years to great success, helping students of all ages hone their musical talents and find their voice.  She combines her musical expertise with her background in education to create lessons that are specifically tailored to the students needs and abilities.  Her teaching style is a combination of practical instruction in music technique, theory, history and repertoire while fostering  the student's own belief in their ability to learn and succeed.
Master of Music in Music Theory and Composition (New York University)
Bachelor of Music in Musical Theatre (The Catholic University of America)
Certificate in Vocal Performance (Peabody Preparatory)
The BMI Lehman Engle Musical Theatre Workshop
The Johnny Mercer Foundation's Songwriters' Workshop (Northwestern University)
The Dramatist Guild
The American Society of Composers, Authors, and Publishers (ASCAP)
For Musical Theatre Writing/Songwriting:
Finishing the Hat and Look, I Made a Hat by Stephen Sondheim
The Musical Theatre Writer's Survival Guide by David Spencer
Writing Musical Theatre by A. Cohen and S. Rosenhaus
For Music Theory:
Tonal Harmony by Stephen Kostka
The Complete Musician by Steven G. Laitz
Music for Sight-Singing by Robert Ottman
For Piano:
Alfred's Basic Piano Course (ages 5-preteen)
Alfred's Basic Adult Piano Course (ages teen and up)
The Virtuoso Pianist by C.L. Hanon
Reviews of lessons with Natalie Lovejoy