Classical Voice, Singing, Country Voice, Jazz Voice, Musical Theatre, Opera,
Pop Voice, R&B Voice, Rock Voice, Sing! Collective, Songwriting Arrangement, Songwriting Form, Songwriting Harmony, Songwriting Melody, Voice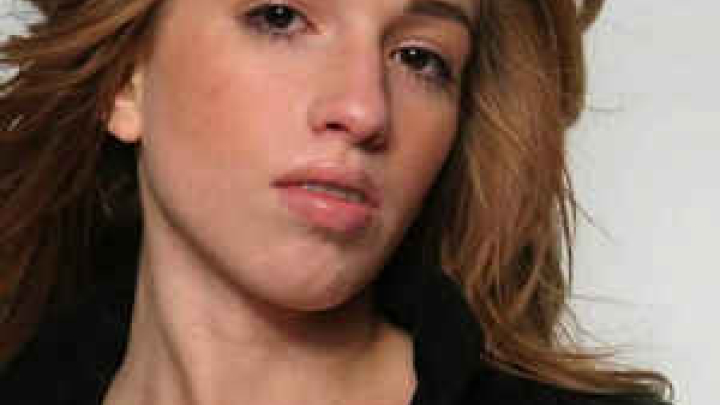 Lesson Fees
Promotions Available
Book 5+ lessons for 5% off
Book 10+ lessons for 10% off
Book 20+ lessons for 20% off
SUMMER TIME IS DISCOUNT LESSON SPECIAL TIME!!! : buy 3 get 2 free
About
A highly sort-after vocal coach, many of Nina's current & former students have attained professional & academic success -NYSSMA & NAfME All County / All State Choirs, University Degrees, Professional auditions. They range from a Portugul pop 
star, to Bollywood singers, a Metropolitan Opera singer, multiple Broadway cast members, Metropolitan Opera Children's Choir singers, and many professional performing & recording jazz, rock, pop, country, blues, gospel, classical & variety, even a few rap, artists. 
An Associate Coach & protégé of legendary multi-Grammy & Tony winners' vocal coach, Katie Agresta, Nina holds a BFA in Jazz & Contemporary Music & Voice from The New School University. Nina is a Billboard Award and multiple Song of the Year Awards winner.
Nina studied Opera with Prof. Kathleen Blix and Jazz with Dr. Dave LaLama at Hofstra University as well as all classical and contemporary genres, songwriting & production with Billboard award winner Elisa Hale, & Grammy winners Harry Whitaker & Bob Stander 
Beginner, Intermediate, Advanced 
"My main goal for you is to help you strengthen and protect your voice while giving you the confidence to take your singing to the next level - and from there? - consistently progress. I will help you achieve control and artistry and give you the tools to reach your particular vocal goals. 
I can help you with all your vocal and music needs, from beginner through professional levels and cover a wide range of technique and performance coaching : 
vocal technique, performance coaching, warm-ups, sight-reading, solfege, ear training, 
music theory, pitch control, breath control, phrasing, dynamics, active listening, 
diaphragm support, tone creation, sound placement, blending registers, break elimination, 
song interpretation, vocal performance, repertoire, medleys & mash-ups, harmonizing, 
back-up singing, improv & scat, scales & runs, falsetto & head voice, range expansion, 
stamina & agility, stage presence, vocal health, acting for singers, songwriting, arranging, 
recording, production, overdubs & tracking, all genres - all ages "
 
Voice & Music CoachJan 2015
NYSSMA - New York State School Music Association
certification to coach and prepare NYSSMA students for Annual NYSSMA testing and evaluation conferences
EditKatie Agresta Vocal Pro & Associate CoachSep 2010
Katie Agresta Vocal Studio
One of only three coaches certified world-wide to teach the legendary "Katie Agresta Vocal Technique" by Katie Agresta - vocal coach of numerous Grammy and Tony Award Winners such as Steven Tyler, Jon Bon Jovi, Cindy Lauper, Annie Lennox, etc.
Awards Add
EditSong of the Year Award - R&B/Gospel CategoryFeb 2017
Song of the Year
Song of the Year Award - R&B/Gospel Category for the song "Can I Get A Witness"
EditBest Singer on Long Island - 2011-2014Aug 2011
Long Island Press Association
voted Best Singer on Long Island 4 years in a row
EditSong of the Year Award - Pop CategoryFeb 2011
Song of the Year
Song of the Year Award - Pop Category (International Song & Lyric Writing Competition) for the song "Make It Right"
EditBillboard World Songwriting Award - Honorable MentionSep 2008
Billboard
Billboard World Songwriting Award - Honorable Mention for the album "Rebel With A Cause"
EditBillboard World Songwriting Award - R&B CategorySep 2008
Billboard
Billboard World Songwriting Award - R&B Category for the song "Nobody's Gonna Own Me"
Katie Agresta App Performance Day 
Vocal Festival sightreading