Composition, Conducting, Improvisation, Music Theory, Piano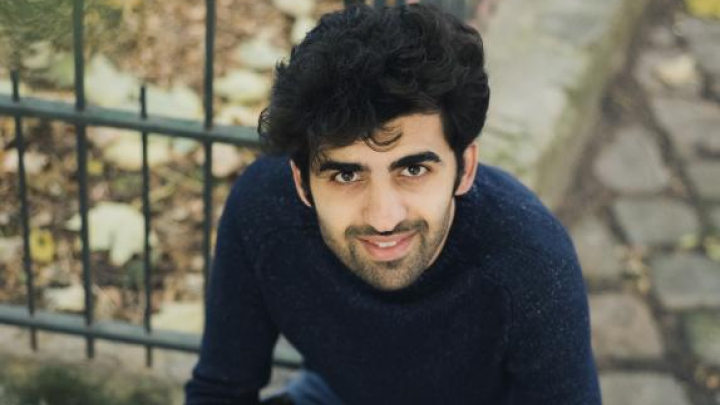 Lesson Fees
Promotions Available
Book 5+ lessons for 5% off
About
Born in Lebanon, Oussama Mhanna began to play the piano on his own at the age of 6, before taking lessons at the age of 12. In 2014, he obtained a bachelor's degree in music and musicology coupled with a teaching diploma at the Antonine University in Baabda, which gave him a very complete training, including choir conducting lessons with Toufic Maatouk, music composition and piano. During his studies, he was a chorister and took part in numerous concerts in Italy, Georgia and Lebanon. A student of the famous late Lebanese composer Toufic Succar for a year, he then participated in several international masterclasses with Ennio Nicotra (orchestral conducting), Enzo Marino (choir conducting) and Alberto Maniaci (orchestral conducting). This is where his vocation as a conductor and choir director and his willingness to work internationally are revealed.
After five years working as a music teacher and choir director in Beirut, he moved to Paris in 2018 to join the École Normale de Musique. He took music composition lessons from Stéphane Delplace, music analysis and history lessons. In his second year, he also took Adrian McDonnell's orchestral conducting course at Frédéric Chopin Conservatory.
During his studies, he had the opportunity to conduct several orchestras and choirs, notably, the Orchestra Giovanile Mediterranea in Palermo, the United Strings of Europe, the Massy Opera Orchestra, Paris Mozart Orchestra, Coro Regina Pacis, Gruppo Vocale Euphone, the Dynamic Ensemble… In 2019, he led a choral singing workshop for a cultural action project of the Orchester National d'Île-de-France and was assistant conductor at the Baalbeck International Festival with the 'Radio Romania Orchestra (Verdi's Requiem).
In 2020, he was preparing for the diploma in orchestral conducting in the class of Dominique Rouits and Julien Masmondet at the Ecole Normale de Musique in Paris, which he obtains unanimously from the jury in June 2021. Currently, he is pursuing his Master of Musicology at the University of Paris VIII.
At the same time, he leads several projects as Choirmaster: Chanterie de Châtillon,  Massillon School of Paris, Paris Sorbonne University, Divertimento Baroque Choir.
He also directs the Ensemble Dynamique, an orchestra he founded in 2020, composed of young high-level musicians and focusing on contemporary classical music.
My courses are designed for amateurs and /or professionals wishing to improve their level in music theory, ear training, analysis, piano and improvisation.
After a first meeting with the student, and after a short audition and discussion, we can develop a work plan that can help him/her to accomplish their goals in the most effective and fun way.