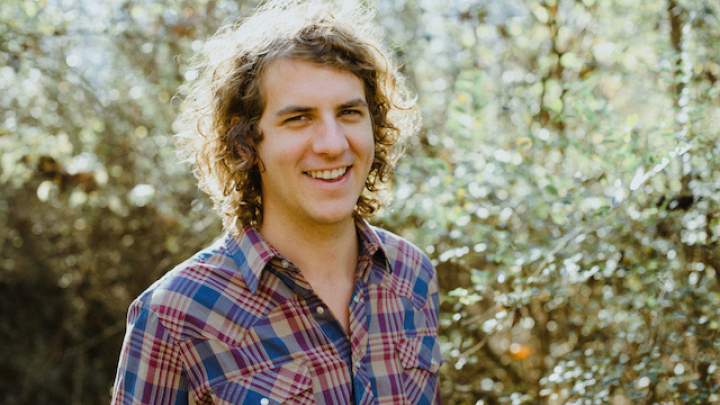 Lesson Fees
Promotions Available
Free 15 minute trial lessons
Book 5+ lessons for 5% off
Book 10+ lessons for 10% off
Book 20+ lessons for 20% off
About
Got the quarantine blues? Nowhere to go - nothing to do? Let's rock! There couldn't be a better way to spend your time than playing the guitar. It is beneficial to your mind and soul, and can lead you in many positive directions in life. My goal is to help cultivate excitement in my students and keep learning fun and interesting. We will focus on what it is that gravitates you to the guitar, and break down what you will need to learn to gain the freedom you are looking for. My aim is that you will always continue to pick up the guitar on your own out of the joy of playing, instead of feeling like you have to. The guitar doesn't have to be a rigid instruction, it is fun, free, creative and different for everyone!
Hi there! My name Pat Boyer, I live in Provo, UT and I absolutely love playing the guitar!! Besides studying the instrument over the past 16 years, I've played in countless bands, spent countless hours in the studio and have performed in over 1000 shows in my lifetime. Some notable concerts I've played: Bonnaroo, Austin City Limits music festival, Hangout festival, Voodoo festival, Lollapalooza, Treefort music fest, the Grand Ole Opry and more. I toured for over 7 years with the group Desert Noises based out of Provo, Utah and have been involved in multiple record deals since. I have lots of experience in the language of American music, and know what it takes to be able to jam with ANYBODY. Most of all, I just love the guitar! Lessons don't have to be a drag, because playing guitar is one of the funnest things out there. It can be a wonderful practice if you find your connection with it, and a great way to bond with friends and family.
We will decide what we want to learn and breakdown the necessary steps of getting there, cover fundamentals in music theory and equipment maintenance, use our abilities to create expression. Guitar can be so much more than just one medium, so I like to tailor your lessons to you.
If you want to go by the book I have some great recommendations. Otherwise, I find it better we customize your lessons and use pen and paper, like professionally trained musicians do. I will send chord diagrams and charts as needed. 
Here are some reviews from past students:
By Julie: Pat's an amazing instructor! He's not only incredibly knowledgeable on guitar and various styles of playing, but he's so passionate and is still seeking to learn more (even though that seems impossible because he's a master player). And that shows in his instruction. He's excited to teach and it makes me, as the student, excited to learn. He's patient, supportive, articulate, talented, creative, smart, and fun!! Totally, totally recommend!
By Byron: I've been taking classes with Pat for about 5 months now and it's been a great experience. I've learned so much from him in these months we've played guitar together. He explains things very well and Thorough And is patience and is always will to working around your schedule. Glad to be learning from him!
By Kate: Patrick is a gem, he's so good at assessing what you need next in learning guitar. He is so knowledgable and he taught me things about guitar I didnt even know that I needed. Within one lesson I was already playing better. Also not to mention he is the most easy going kind human and just a good soul you want to be around. THANKS PAT
By Aaron: Pat was an awesome instructor. I have a few years of experience with guitar, but I was still able to learn a ton, especially about slide and blues guitar. Pat kept notes on what we were talking about and followed up each week. There's no one else I'd recommend if you're trying to learn slide or blues guitar.
By Heidi: Patrick is extremely knowledgable which makes learning from him really fun and engaging. He not only teaches you how to play, but teaches you the why behind every chord and how it relates to other things you've already learned. He's patient, fun to learn from and will help you reach your goals. I can guarantee there is no other teacher out there who knows more about this instrument — he's definitely worth the investment!
By Ali: I know more about the guitar than I ever thought I would, thanks to a Patrick. He is so patient with me and knows exactly how to teach me so that I remember and understand. I originally started taking lessons to be able to play a few songs around a campfire and now I can play whatever song I want because he really taught me to read music and know chords. I've been taking lessons for less than 6 months and I am farther along than I even thought possible. I would recommend Patrick to anyone and everyone wanting to learn guitar. He is incredible and such a great teacher!!!!!!
Reviews of lessons with Pat Boyer