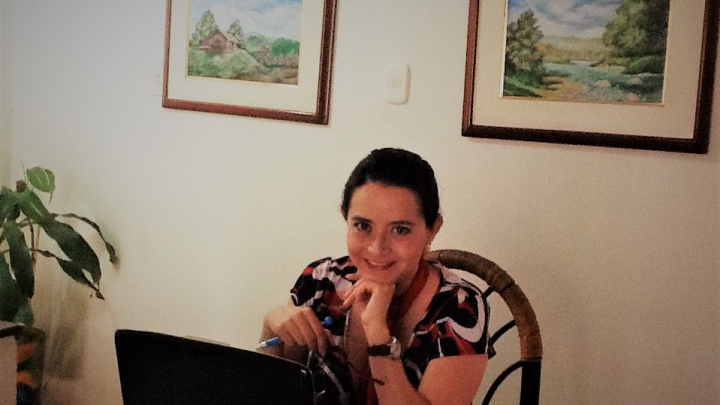 Lesson Fees
Promotions Available
Book 5+ lessons for 5% off
Book 10+ lessons for 10% off
Get two free lessons : buy 10 get 1 free
About
About
Hello my name is Pattricia.
I am from Colombia South America. I am a Singer and a Spanish teacher. I love to work as an educator. I am passionate about new adventures, languages, and especially my family. I believe in a work well done, in time and customized to my student needs. I will be happy to help you to achieve your goals.
I hold a BM in Vocal Performance and Music Education from the Universidad del Valle of Cali, Colombia – South America. For more than 20 years I have been working with my students on Auditive-synchronization for singing. Since 2002 I have been teaching Spanish in the United States as a private instructor. 
Do you like to travel? Let's talk and learn Spanish in a fun way.
I like to work one-on-one with my students creating an individual teaching program that will lead each one of them to achieve their goals.
Education
Opera - The Voice Studio - Maestro Robert McFarland
Music Education - Universidad del Valle - Colombia
Piano Pedagogy - Universidad del Valle - Colombia and Maestro Rusland Odintsov Studio
Acting - Teatro del Puente de La Havana
Certifications
Music Education and Voice Performance BM - Universidad del Valle - Colombia
Since each student is different I will be creating the material for each student.
Sometimes I suggest some books but I try to keep my student to spend too much money.
Reviews of lessons with Patricia Oehler