Classical Piano, Piano, Improvisation, Music Theory, Piano for Singers,
Pop Piano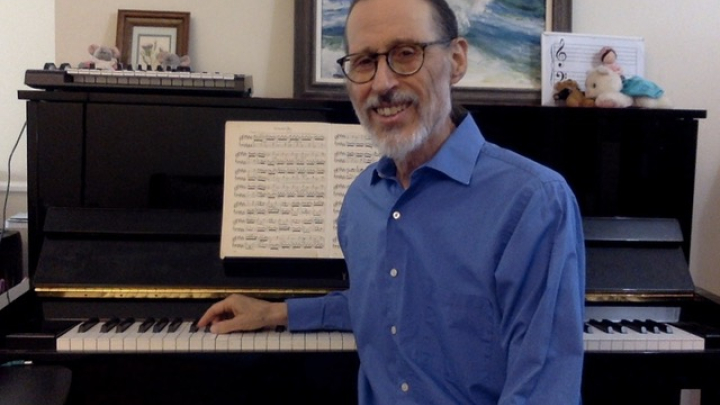 Lesson Fees
Promotions Available
Free 15 minute trial lessons
Subscriptions discounted up to 8% off
About
I have wide experience teaching students of all ages and levels, having taught in college classrooms, in religious settings, as well as years of private piano lessons for children and adults. My professional experience includes work as a piano accompanist for vocalists and dancers, service as an organist/choir director for several churches, and performances as a vocalist in choirs and small ensembles. 
My training includes bachelor's and master's degrees in piano and organ from Ohio State University, where I was a student of Richard Tetley-Kardos, Gordon Wilson, and Wilbur Held. My course of study included general courses in music education as well as piano and theory pedagogy. As a result, I am able to approach piano lessons with patience, creativity, and flexibility.
I have taught private piano lessons consistently since college. It is my strong conviction that learning music should be fun, and it brings me great joy and satisfaction to help students learn both to read music and to create their own original compositions. Excellent online tools are now available to provide quality music instruction anywhere in the world, and I am excited to be able to incorporate them into my private teaching.
Ohio State University:
Bachelor of Music in piano with minors in voice and viola,
Master of Music in Organ.
Capital University/Trinity Lutheran Seminary:
Master of Divinity.
Hebrew Union College/Jewish Institute of Religion, Los Angeles:
Cantorial Music Courses.
I seek to design a learning plan to fit each individual and try to incorporate ear training at all levels. The Music Pathways series can serve as a good published course for learning music notation and elementary music theory, although if a student has already doing well in another course, it is usually worth sticking with that. In most cases the basic course would be supplemented with songs chosen by the student. I also use NoteFlight, which provides a convenient online platform to develop skills reading and writing music. In addition I have developed my own materials for learning to play by ear and improvise.