Songwriting
Featured Teacher
on Lessonface
Since January 2019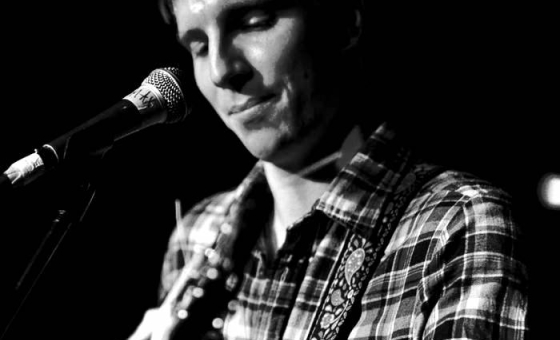 Lesson Fees
Base Fee:
$60.00 / 45 Minutes
Promotions Available
Free 15 minute trial lessons
About
Hello! My name is Paul Rosevear. I'm a singer, songwriter, and teacher based in Jersey City, NJ. I've been writing and performing songs for about 20 years, both solo and with my bands. Along the way, I've supported amazing artists from Joan Baez to Stone Temple Pilots. My original music and singing has also appeared on various TV shows and commercials.
A couple years ago, I began sharing what I know about songwriting with others. Instantly, I was hooked. Nothing is quite so gratifying as seeing someone else's eyes light up with a new understanding of this mysterious process. Believe me, it's still a mystery to me. But after many years (and many songs), I've discovered tips, tools and principles that can help you navigate the mystery with skill, consistency, and confidence. You can write great songs. I'll show you how.
Book and session and let's write something amazing together. 
When we write together, you'll learn by doing. It doesn't matter if you've written a thousand songs or zero songs. Whatever your experience level, I'll meet you there and take you where you want to go. As we collaborate, I'll guide you through every facet of the songwriting process, answer your questions, and always keep you in the driver's seat. It's your song. I'm just here to help you unearth it. 
Here's what my students have to say:
"I have had about 3 songwriting teachers and Paul is by far the best. He is able to teach me skills in songwriting in a way that doesn't feel like it's him writing, taking over, or changing the concept or meaning of my song. The way he makes suggestions about areas I might not understand makes me feel respected as a songwriter and as a student. He gives one time to process the suggestion/instruction, test it out, and see/decide if it works or not. Paul is fun to work with, great to learn from and an absolutely wonderful teacher. I would totally suggest him to you if you're interested in taking songwriting lessons." - Michelle, age 22
"Paul's combined skill, experience and love for music make him a highly qualified teacher. His love for music is contagious and inspires you to put more time into your music, practice and writing. Over the past year working with him, I have seen various areas of my playing, singing and writing improve immensely. He is experienced in many different genres of music. It does not matter if you are just starting or are advanced, Paul will take your guitar playing, singing and writing to a whole new level. His patience separates him from the average teacher. I recommend him to any serious musician who wants to take their playing to the next level!" - Mimi, age 43
"Paul is an ideal songwriting coach: he's patient and positive and profound. A remarkable wordsmith and musician, he gets into the weeds with you on each song, helping you to identify and stay true to its core meaning. He teaches you to "pull the thread" so that a full song emerges from a single idea, every beat following naturally from the last. When you write something that works, Paul is a bigger fan of it than you are. If you're stuck or struggling, he guides you to a solution that you can take pride in as your own. And if you come to him with a set of "perfect" songs, Paul will focus you in on minor adjustments that end up making a huge difference. In any scenario, you will learn something new every time you talk to him.​" - Alex, age 34
"The first thing that jumps out at me about Paul is his positivity. Everything about his interaction with me  was encouraging and helped us move forward with our creations. His unbounded enthusiasm is highly contagious. He truly gets excited about the creativity expressed by his students. Paul is also versatile. He's fluent in a wide range of musical styles, from hard metal to laid-back folk, and able to be constructive with each one. If you remember nothing else about Paul, just remember he is very good. " - George, age 68
"I had the good fortune to work on my songwriting with Paul Rosevear this year. I found him to be thoughtful, passionate, and creative in his approach. Paul thinks outside the box, and challenged me in constructive ways on song structure, melodic choices, and storyline. I found this particularly valuable because of my tendency to revert to my strengths and not break new ground. Paul's broad knowledge of multiple genres gives him a lot to draw on in this regard. A working songwriter and performer, Paul brings to the table current real life experience on what works in today's market, tempered by a deep respect for the classics. Working with Paul is a great, informative experience." - Bernie, 59
Earned a B.A. from Rutgers University with a Major in English and Minor in music. Taught music for many years at the Jazz Institute of New Jersey in New Brunswick, NJ. Currently teaches songwriting at Lakehouse Music Academy in Asbury Park, NJ.