Jazz Piano, Gospel Piano, Piano, Pop Piano
Featured Teacher
on Lessonface
Since April 2019
Lesson Fees
Base Fee:
$45.00 / 30 Minutes
Promotions Available
Book 5+ lessons for 5% off
Book 10+ lessons for 10% off
Book 20+ lessons for 20% off
About
RECORDING ARTISTS PRODUCED AND TOURED WITH
Carly Simon
Judy Collins
Johnny Winter
Phoebe Snow
Tony Bennett
Peaches & Herb
Freddy Cole
Chicago
Sophie B. Hawkins
California Transit Authority
Peter Fish's talents as a composer, recording engineer, arranger, and producer span feature films, Top 10 singles, and network television series.  For film, he composed and co-produced the score for Abel Ferrara's Warner Bros. film, Bodysnatchers, and co-composed and produced the score for Ferrara's Dangerous Games for MGM and Madonna's Maverick Films.  Most recently, he scored the film Bert and Arnie's guide to Friendship, starring Anna Chulmsky, Stephen Schneider and Cristin Milioti.  The film won both the London International Film Festival and the Hoboken Film Festival for Best Picture.
He also completed A Tale of Two Pizzas, starring Frank Vincent and Vincent Pastore, which enjoyed a 26 market limited release and scored the feature documentary Tie-Died, as well as scenes of Samuel Goldwyn Company's feature Wigstock: The Movie, both of which premiered at the Sundance Film Festival.
Peter's work in the political arena is long standing and impressive. Among Peter's musical and editorial feats for television was the symphonic score for former Vice President Al Gore's video biography at his nomination for the Presidency, which premiered at the Democratic National Convention in Los Angeles to a television audience in excess of twenty million viewers.  That presentation culminated in the former VP's now famous on stage kiss with his wife Tipper.  He has scored commercials, and written commercial copy for every presidential campaign since Michael Dukakis in 1988, through Hillary Clinton in 2016, working closely with Mandy Grunwald, Carter Eskew, Sarah Zuzi and countless others.  He has also worked on numerous congressional, senatorial and gubernatorial campaigns as well, including Hillary Clinton, Joe Liberman, Jeanne Sheehan and countless others
Other film features include Sony's interactive film Ride For Your Life, the much acclaimed documentary feature Painting the Town, and HBO Undercover's critically acclaimed Dead Blue, Panic (which earned him an Emmy nomination for music score), The Vampire Murders, Suicide and Crank, all directed by Eames Yates.  He is the sole composer working on HBO's Cathouse and Real Sex series, as well as the composer of both the theme music and underscore for the acclaimed PBS series A Moment of Luxury, for which he garnered his 17th Emmy nomination in the category "Best Original Theme Song".
For theatre, he was the composer for Universal Hollywood's Creature from the Black Lagoon, a live rendition of the Universal classic.  For this show, he created both the original songs and the score.  Peter's Broadway debut occurred with the Boy George musical Taboo, where he created all synthesizer programming and orchestration for the acclaimed musical.
Peter also scored Zussana Justman's 1999 Emmy award winning Voices of the Children (Best Television Documentary) and A Trial in Prague.  On the stage, he made his NYC theatrical debut as composer of "The Unlucky Man in the Yellow Cap" for the New York Fringe Festival.  Earlier this year he recorded and conducted three original compositions commissioned by the Czech National Symphony in Prague, and he recently completed Joyce Dragnosky's short feature Happenstance starring Jay O. Sanders for HBO and I Was A Creature from Outer Space, the prequel to Vinny Sassone's upcoming feature Monster Makers.
Peter has won numerous awards for his work.  In addition to his  2010 Emmy nomination for Best Original Theme Song for his composition "Moment of Luxury" for the PBS series of the same name, he received the 2002, 2003 and 2005 Emmys for Best Original Score for a Daytime Drama (All My Children), as well as three additional Emmys for his work on Sesame Street  Along with his 6 Emmy Awards and 17 Emmy nominations, he has also earned a Grand Mercury Award for NBC's Today promo theme, a Gold Mobius Advertising Award, inclusion in The Hollywood Reporter's "Who's Who in Composing", a Monitor Award, New York Festivals Awards, ASCAP's "Most Performed Themes" award for 2000, 2001, 2004 and 2016 and ASCAP's Special Awards for sixteen consecutive years.
Peter constantly creates music and sound design for television, with his work reaching 200 million homes worldwide.  Along with his primetime themes for CBS' Street Stories and Verdict, he has also composed and/or produced themes for The Rosie O'Donnell Show, A Current Affair (both the original version and 2005 version), Extra, Fox 5 News (NY), HBO's groundbreaking series Real Sex, The Jane Whitney Show, The Judge Mathis Show, Curtis Court, CBS' Face the Nation, NBC's A Closer Look, the CBS special Charles Kuralt: One for The Road, MSNBC's The News With Brian Williams, and NBC's special Lost Youth of Hollywood and A Day at the White House, as well as themes for the CBS Evening News and all three network morning shows.  His work is also regularly featured on Harpo Productions Oprah show. In London, he composed and recorded all the thematic material for NBC SuperChannel, the largest pan-European general entertainment television network.  In addition, he has composed scores for Lifetime's Good Housekeeping TV & Our Home, MSG's Live from the Play by Play, NY-1 News and countless other television specials and series. 
I am comfortable teaching what YOU want to learn, and i am well versed in most any musical style to accomplish that.  i am very concerned about good physical playing technique - its a building block of performance!  I'm also very interested in good practice technique - a small amount of QUALITY practice is so much better than a  wasted hour or two of unfocused practice!
---
Peter Fish Is a Lessonface Pass Teacher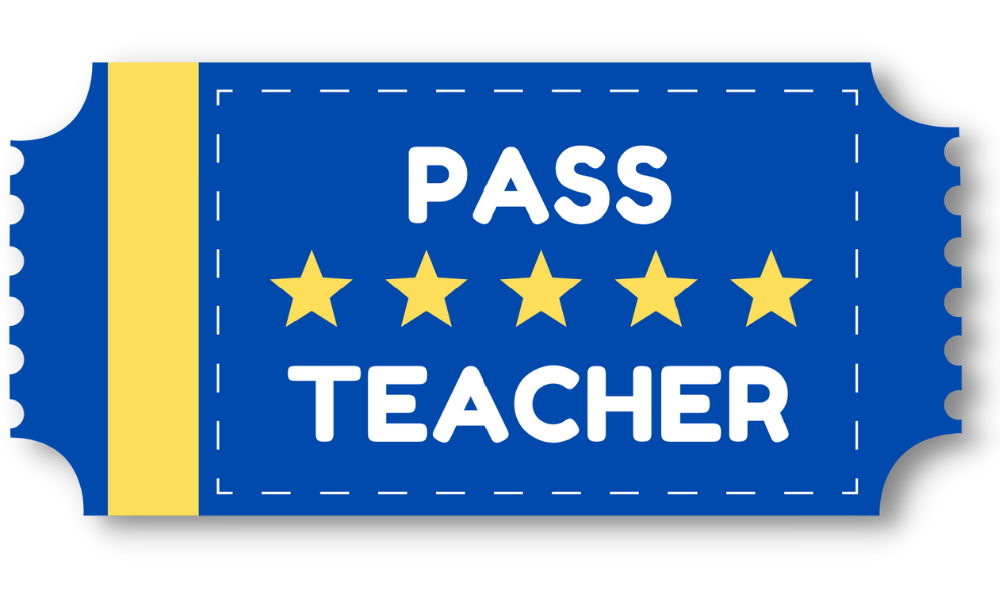 Did you know you can also learn from Peter with a Lessonface Pass? Passes are monthly programs that offer daily live music and language classes, and start as low as $4.99 for your first month. Pay by the month, and cancel anytime, or sign up for six months or a year for more than 40% off. Learn More >>
Peter is currently teaching the following classes:
• Jazz and Pop Piano with Peter Fish
• Faking it! - Understanding Chord Charts, "Fake Books" and Unlocking Their Secrets - Jan 11
• Bebop!
• Modal Jazz Improvisation
• Faking it! - Understanding Chord Charts, "Fake Books" and Unlocking Their Secrets - Jan 25

---
Reviews from Group Classes
⭐️⭐️⭐️⭐️⭐️
Jazz and Pop Piano with Peter Fish
Audrey on December 9, 2020

Learning a lot and enjoying the casual but structured approach!!
---
⭐️⭐️⭐️⭐️⭐️
Saturday Warm-Ups: Piano Warm-Ups + Q&A With a Teacher! - Peter Fish
Heidi S.
on December 12, 2020
Loved the new warm up exercises, I'm self taught with the help of an app and the piano pass giving me access to teachers has been brilliant so far.
---
⭐️⭐️⭐️⭐️⭐️
Saturday Warm-Ups: Piano Warm-Ups + Q&A With a Teacher! - Peter Fish
Amanda
on December 12, 2020
My daughter really enjoyed this class. The teacher did a great job thoroughly explaining, demonstrating, and choosing finger exercises and warm ups that could be done by each student in the class regardless of their level of playing. He took time to answer questions, help with individual technique, and to give advice on how to improve overall playing. A++
Let's design your curriculum together!  The curriculum is almost entirely dependent on YOUR goals!!! Call me - we'll work it out!