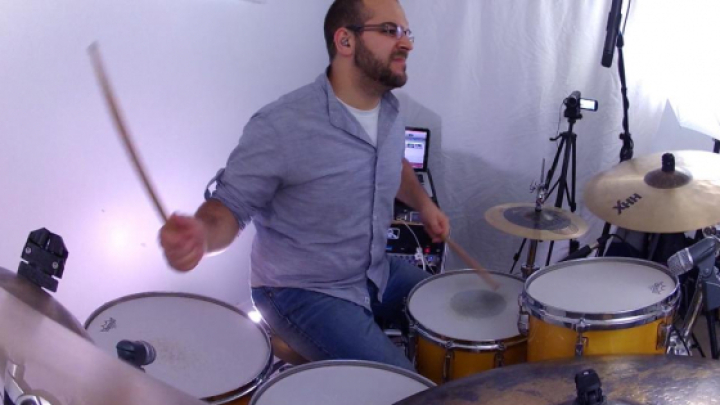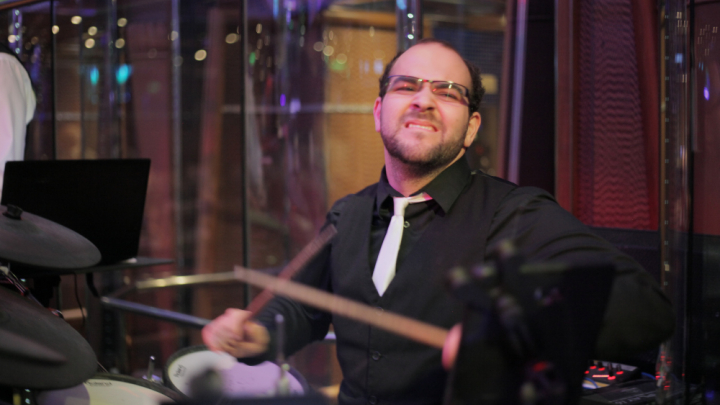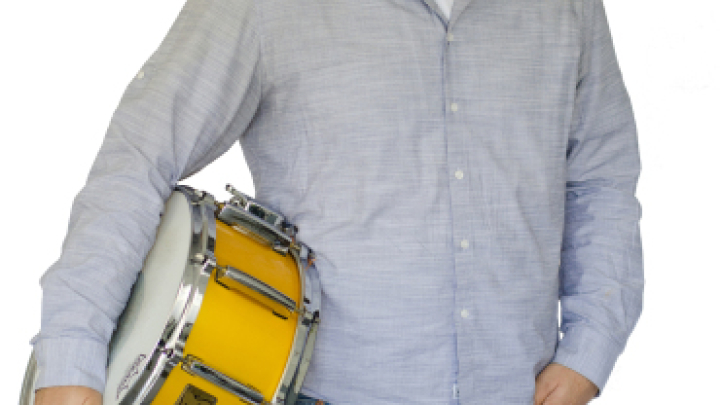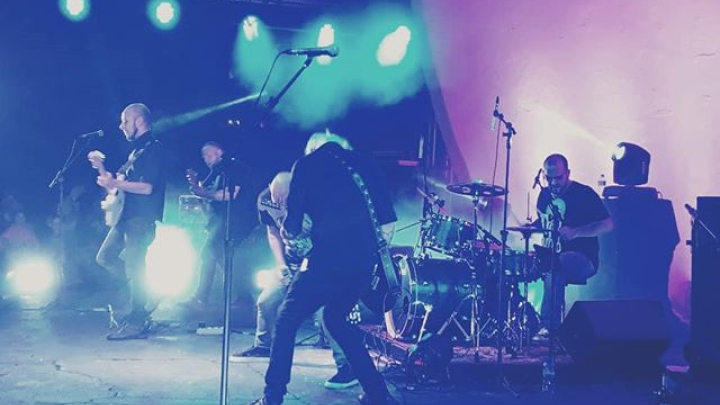 Lesson Fees
Promotions Available
Free 15 minute trial lessons
Subscriptions discounted up to 10% off
About
Pierre Luc is a music professional, drummer, producer and educator. He is known for his professionalism, attention to details and work ethic. He has studied with some of the best musicians and educators in the world and is looking to share his passion and skills with his students. Join him for a Free Trial Lesson!  Lessons available in French, English and Brasilian Portuguese.
After working as a Drummer and Music Manager for the world's biggest cruise line company, Carnival Cruiseline,  and being a session musician in Brasil, Pierre is currently dedicated to his teaching practice and developing exciting new projects in L'Orignal, Ontario, Canada. He is performing with multiple acts from Duos, Jazz trios to Cover Bands all the way to Rock Bands.
In November 2015, after graduating with distinction from the MMus in Popular Music Performance he undertook at the ICMP in London England, Pierre was offered a contract with Carnival Cruise Lines where he got to perform nightly, playing different genres every night at a professional level while travelling the world. After his first contract, Pierre was promoted to Music Manager meaning he oversaw the music program and musicians on whichever ship he was assigned to while performing nightly. From late 2015 to 2019 Pierre got to connect with, inspire and work to get the best out of the very talented and inspiring musicians on board the ships.
In September 2014 P-L leaves Canada to study music performance in London, UK. During his trip he had the chance to play with upcoming artists in multiple London venues and meets musicians from all over the world. At the end of his journey in London, UK, PL graduated with distinction from the MMus in Popular Music Performance he undertook at the ICMP. During his Master's studies he explored: Odd Time Signature performance, advanced ensemble leading techniques, Funk from a cultural/performative perspective and completed a Practice as Research project in which he examined the impact of music technologies on Live Music Performance through an academic research paper and a recital. P-L is now developing his own style as a musician and ensemble leader by creating projects which will fulfill his desire to perform as well as explore and study the art of music performance.
A few years earlier, P-L had followed guidance from the talented educator/drummer, Chuck Burrows who guided him towards his undergrad studies. In 2010, Pierre Luc applied to Humber College where he got accepted and has the chance to be studying with some of the best players/educators in Canada. During his journey at Humber College, Pierre Luc had the chance to study with Bob McLaren, Paul Delong, Mark Kelso and Larnell Lewis with whom he improved his versatility, technique and musicality. P-L also studied with world-renowned recording engineer and producer Ian Terry in music production class, aesthetics of recorded sounds and for his final recording project.
The highlight of his time in Humber College consisted of working closely with Mark Kelso. From private lessons, master classes to the 70's funk ensemble Mark leads; P-L had the chance to study with the respected international level drummer for 4 years. P-L also has the chance to be part of different projects in Toronto and Montreal blues bands, pop/rock emerging artists and Funk/Fusion band. He also does session work tracking drums for local pop artists, DJ's and records with many Humber College students for their personal recording projects.
While Pierre Luc was completing his undergraduate degree, he had the chance to share the stage with Brian Tyler. Brian is a talented Blues vocalist from the Montreal area; P-L learned how to play "the blues" with the help of veteran bluesman Brian. Brian is currently touring Québec extensively after competing in television show and vocalist's competition "The Voice 2013" held in Québec.  While working with Brian, P-L also got the opportunity to play with Justin Boulet, son of the late Gerry Boulet; Québec's legendary vocalist from Blues/Rock band Offenbach. With Justin, they paid tribute to the art of the Quebec Legend and play the blues/rock hits that changed the French Canadian music industry.
I like following a program similar to the one developed by a great educator called Chuck Burrows whom I was a student of and use music history, technique, reading as well as stylistic studies to improve my student's skills. Of course, if a student would like to focus on a certain style or specific technique, we'll work on reinforcing the techniques to strengthen the style they wish to Master.
---
Reviews from Group Classes
⭐⭐⭐⭐⭐
Drumfest!
Ashira M. on July 29, 2021

I very very very very very very very very much
enjoyed Pierre Luc Lalonde's DrumFest drumming lesson!
It was a really great, incredible experience and probably the most fun thing
I've done in I don't know how long -- maybe years!
---
⭐⭐⭐⭐½
Music Technology: From Basics To Your First Mix
VJ
on July 28, 2021
Lovely class. Pierre did a good job. The subject is tricky as there are so many details and some of it is DAW dependent. Pierre did a good job explaining things and was very encouraging. In this session he did a live mix, which was very nice. It was a complex mix, with many tracks. Well done!
MMus with Distinction - ICMP (2015) London, England *(Masters in Popular Music Performance)
BMus - Humber College (2014) Canada Ontario *(Bachelors in Contemporary Music Performance)
Syncopation, Stick Control, New breed and rudimental solo books, etc
Reviews of lessons with Pierre Lalonde