Euphonium, Trombone, Tuba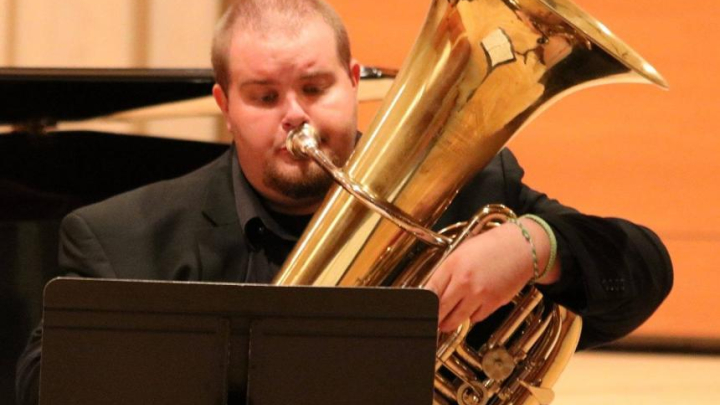 Lesson Fees
Promotions Available
Book 10+ lessons for 10% off
Book 5+ lessons for 5% off
Book 20+ lessons for 20% off
About
Hi! My name is Dr. Preston Light. I am currently based in Cincinnati, OH where I teach at Xavier University, am the Principal Tuba of the Springfield (OH) Symphony Orchestra, and run a private low brass studio in the Greater Cincinnati Area. I have also performed with the Cincinnati Symphony Orchestra, St. Louis Symphony, Charlotte Symphony, Dayton Philharmonic Orchestra, South Bend Symphony, Youngstown Symphony, Seven Hills Brass Ensemble, and many others. Also, I was the former Instructor of Tuba and Euphonium at Northern Kentucky University. I also have had a diversified career in solo and chamber performance, and have competed and placed in many national and international music competitions.
I hold my doctorate and masters of music in tuba performance from the University of Cincinnati College-Conservatory of Music, and a bachelors in music education from Tennessee Technological University.
I have been teaching all low brass instruments since 2010, and have had many student successes in Kentucky and Ohio All State, as well as students who have gone on to audition and be accepted to schools such as Indiana University, University of Kentucky, and Wright State University.
My teaching focuses on a fundamental approach to each instrument, backed by concepts trusted concepts of the instruments. I start with a solid focus of the basics of tone and intonation using scales, arpeggios, and long tones as beginning fundamentals to the instrument. I back these areas with further study in etude books that highlight the technical and lyrical aspects of performance to give each student a fundamental approach to their instrument. I also have a varied background with experience in solo, band, orchestral, and chamber music playing that I use to help guide each student in the direction they wish to take in their musical endeavors.
2014: Bachelor of Arts, Music Education- Tennessee Technological University
2016: Master of Music, Tuba Performance- University of Cincinnati College-Conservatory of Music
2019: Doctor of Musical Arts, Tuba Performance- University of Cincinnati College-Conservatory of Music
2010-Present: International Tuba Euphonium Association
2016: Phi Mu Alpha Sinfonia
Trombone and Euphonium: Fink Studies in Legato, Arbans, Tyrell 40 Prgressive Studies, Rochut Melodious Etudes, Kopprasch 60 Selected Studies, Voxman Selected Studies, Bordner First and Second Book of Practical Studies
Tuba: Fink Studies in Legato, Bordogni 43 Bel Canto Studies, Arbans, Tyrell 40 Advances Studies, Getchell First and Second Book of Practical Studies, Blazhevich  70 Studies
Above is a list of materials I use with my students. Materials are assigned based on student's age and ability level. Please speak with me before purchasing any materials.