Trumpet, Small Group, Acoustic Guitar, Electric Guitar, Music Theory,
Songwriting, Ukulele
100+ lessons
booked on Lessonface
Featured Teacher
on Lessonface
Since May 2017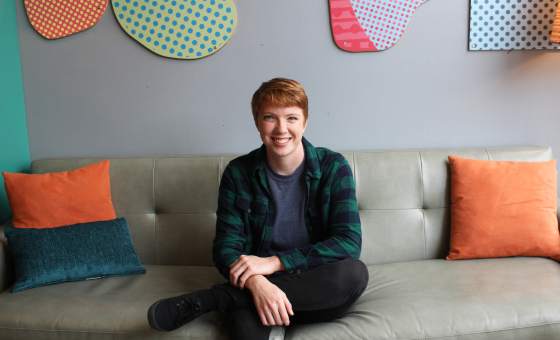 Lesson Fees
Base Fee:
$30.00 / 30 Minutes
Promotions Available
Free 15 minute trial lessons
Book 5+ lessons for 5% off
Book 10+ lessons for 10% off
About
Rachel Bearinger is an educator, guitarist, trumpeter, songwriter, and performer. Rachel graduated cum laude from the University of Northern Iowa with a B.M. in instrumental music education and as an inductee of Pi Kappa Lambda, the national music education honor society. She is a member of the Minnesota Music Coalition. 
Rachel has been teaching lessons privately for several years. Her teaching philosophy is rooted in a strong emphasis on music fundamentals, while giving great consideration to each students' personal vision for themselves. Whether you're a beginner looking to learn how to make a good sound on your new instrument or a more advanced player who is ready to reach the next level, Rachel can help you achieve your goals!
*Schedule of availability changes often. Please send a private message to discuss available times for lessons!*
I customize lessons to fit the needs of each student, and take their skill level and personal goals greatly into account.  My objective is to always guide students in creating their own unique sound through which they can feel comfortable expressing themselves. This is the purpose of music!
I place emphasis on practice, performance, instrument knowledge, practical music theory, and listening to the greats. My students learn skills that they can use through the rest of their musical careers.
For trumpet beginners: we will focus on putting the trumpet together, taking proper care of the trumpet, making a good sound, learning how to read music, and learning notes on the trumpet
For intermediate trumpeters: emphasis on long tones, tuning, scales, lip slurs, articulation studies, melodic studies, audition strategies, etc.
For advancing trumpeters: emphasis on scalar modes, tuning with others, jazz improvisation, extended techniques, musical phrasing and ideas, audition strategies, etc.
For guitar beginners: we will focus on tuning the guitar, taking proper care of the guitar, how to replace broken strings, making a sound, building strength in the fingers, basic chords and progressions, etc.
For advancing guitarists: fingerpicking technique, advanced chord progressions, strumming patterns, performance technique, playing specific songs, singing while playing the instrument (if desired), etc.
Reviews of lessons with Rachel Bearinger
Lara DeThomas, Verified Student
October 24th, 2018
Lara DeThomas, Verified Student
October 22nd, 2018
Lara DeThomas, Verified Student
October 11th, 2018
Carrie Cartlidge, Verified Student
September 23rd, 2018
Carrie Cartlidge, Verified Student
September 23rd, 2018
Carrie Cartlidge, Verified Student
September 9th, 2018
Verified Student
April 16th, 2018
Verified Student
April 10th, 2018
View All Reviews