Acoustic Guitar, ACT (All Sections), ACT English, ACT Math, ACT Reading,
ACT Science, ACT Writing, Blues Guitar, Composition, Electric Guitar, Guitar Set Up, Improvisation, Jazz Guitar, Jazz Improvisation, Lead Guitar, Apple Logic Pro, Music Theory, Avid Pro Tools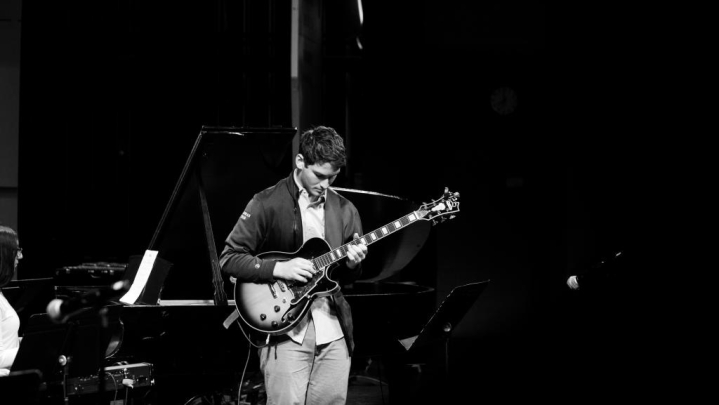 Lesson Fees
Promotions Available
Book 5+ lessons for 5% off
Book 10+ lessons for 10% off
Book 20+ lessons for 20% off
About
I am a jazz guitarist and educator from New York. I've studied under Bobby Broom, Rodney Jones, Jonathan Kreisberg, Peter Bernstein, and David Rosenthal. I've played at venues in New York City as well as Chicago performing with as a sideman and a leader. I have experience teaching guitar, jazz, and music theory to students in the New York Area.
I have immense knowledge of jazz history, music theory, and music in general. I read music proficiently and also teach jazz composition as well as counterpoint and music within the Common practice period. In our lessons, I will provide recommended listening to go along with our guitar-focused studies.
I am excited to help you along your musical journey! Please check out my Instagram, Facebook, and youtube pages to see videos of my playing if you are interested!
I will teach you jazz theory that will be useful to you in all musical styles. I have a background in jazz but a fluent in most styles.
Pursuing B.A in Jazz Studies from Columbia University in the City of New York.
Studied with Bobby Broom, Rodney Jones, Peter Bernstein, Jonathan Kreisberg.
Played at Shrine, Silvana, Jazz at Lincoln Center, other venues in NYC and Chicago.
Formed quartet that plays around NYC and Chicago.