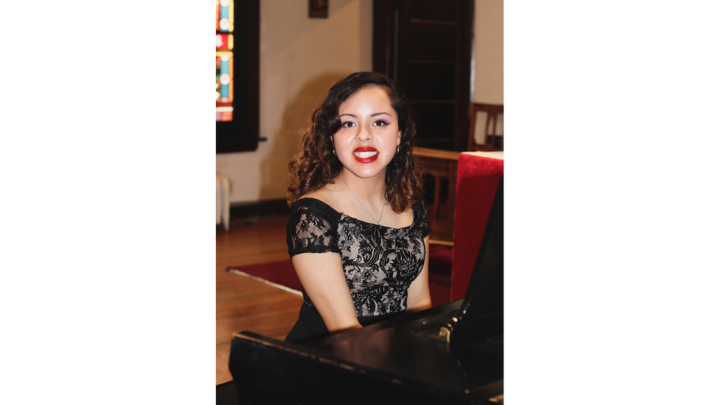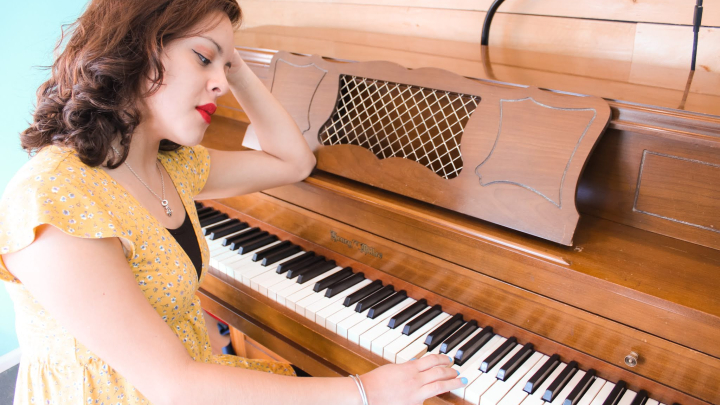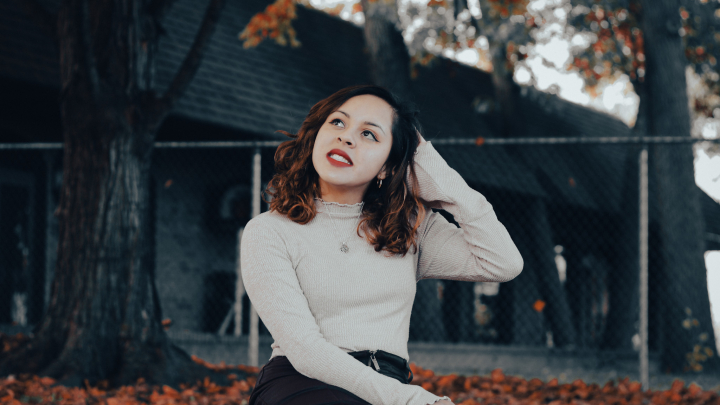 About
WELCOME TO BECA'S PIANO STUDIO!
My name is Rebeca Torres, and I am thrilled to be your new teacher! Growing up near the Chicagoland area, I have been playing piano since I was seven years of age and have been playing for over 14 years. Before becoming a piano  teacher, I performed in various events: student recitals, showcases, Piano in the Park, nursing homes, and school & church events; furthermore, I've also received first place  twice at The Stateline Fine Arts Piano Competition (2013 and 2019). Currently, I am studying to become a concert pianist. 
Besides performing and playing piano, my second love is teaching! In 2019, I began teaching at HGS Music, a local music studio and started my own studio, BECA'S PIANO STUDIO, in 2020. For the past two years, I have taught students of various ages from preschoolers to adults, and I have spent most of 2020-2021 developing my teaching style & online presence as a Zoom piano teacher and as an Instagram piano blogger. Currently, as college student and piano teacher, my goals in life are not only to be a professional musician & teacher, but also to share the gift of music with others by guiding them through their musical journey.
Lessons with me consist of five main characteristics:
Technology- Together, we will use technology as an aid during each                
lesson. Games, step-by-step videos, and in depth 
instruction will help you grow as a musician.
Motivation -   Becoming a great pianist is not an overnight process 
 but will take some work. Though we may play and 
 struggle through difficult pieces, my job is to motivate 
 and mold you into becoming the best pianist you can 
 be.
Community -  Learning the piano comes with great benefits. 
 Although we will solely meet online each week, I will equip 
 you with the necessary tools for performing, preparing for 
 exams, and practicing for competitions online and in your 
 community. Not only will music bring happiness to you but 
 also to the lives of others around the globe. 
Creativity -     Don't be afraid to discuss your ideas! Musicians thrive on 
 ideas. We will go over creative methods for learning 
 music. Especially in my beginner lessons for children, we 
 will use colors, animals, and other ways in order to spark 
 musical creativity. 
Curiosity -       Learning the piano is a lifelong adventure! Although I 
 strive for all my students to play well and share their 
 talents with others, my desire is for each of my students to
 have a lifelong curiosity for music. 
 " Don't only practice your art, but force your way into its 
 secrets…" - Beethoven 
* Class of 2023, college junior pursuing a Bachelor's in math/science with a minor in piano performance at Hyles-Anderson College
* Current classical piano student studying in a Chicagoland studio
Beginner 
Knowledge or finger numbers and keyboard geography 
Basic understanding of rhythm and counting 
Thorough knowledge of treble and bass clefs and staves 
Completion of primer lesson books 
Technic: pentascales and simple finger exercises, metronome practice
Intermediate 
Technical abilities: introduction of two-octave scales, basic arpeggios, Hanon, Czerny, Heller, Little Pischna
Introduction of music cultures and styles: 

Baroque
Classical
Romantic
Post-Romantic Age (Impressionism, 20th Century, etc.)

Continuation of Lesson Books
Basic music theory: circle of fifths, intervals, chords 
More repertoire separate from lesson books 

Film and Broadway soundtracks 
Intermediate Classical repertoire 
Folk tunes
Children Pieces
Hymn arrangements
Pop music 
Intermediate New Age pieces 

Introduction and Application of Dynamics 
Early Advanced 
Technical abilities: completion of major and minor scales, arpeggios, chords, Hanon (in multiple keys), Czerny Op. 299 & Op. 740, other similar technical composers 
Continuation of music history, composer biographies, and cultures 
Focusing on developing individual style: classical, New Age/ contemporary
Piano Coaching on advanced pieces 

Clarity
Rhythmic Issues 
Expression/ Dynamics 
Mastery 
Performance Tips
Ear Training (Late Beginner, Intermediate, Advanced)
*Depending on the student's goals, I'm offering this subject mainly to intermediate and advanced students who have a good foundation and understanding of reading music.*
Listening Skills 

Analyzing and identifying different songs and pieces 
Theory Knowledge: key signatures, circle of fifths, chords, chord progressions, melodic and harmonic structure 
Application of Theory in easy 3 and 4-chord songs 
Building upon 3 and 4- chord songs by adding embellishments and personal touch
Introduction into more complex music with more complex chord progressions 
Reviews of lessons with Rebeca Torres