Acoustic Guitar, Apple Logic Pro, Arranging, Audition Prep from Berklee Alumni,
Audition Prep from Manhattan School of Music Alumni, Bass Guitar, Ear Training, Electric Guitar, Guitar, Jazz Guitar, Lead Guitar, Metal Guitar, Music Theory, Music Theory for Producers, Orchestral Arranging, Rock Arranging, Rock Guitar, Vocal Arranging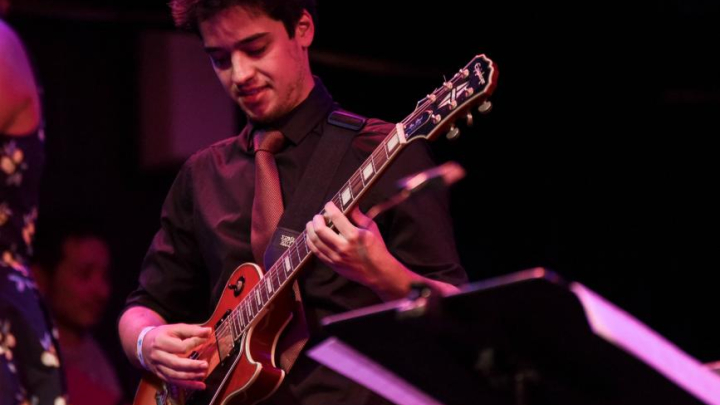 Lesson Fees
Promotions Available
Book 10+ lessons for 10% off
Book 20+ lessons for 20% off
About
I am a guitar player and composer/producer based on Sao Paulo, Brazil. I graduated at world-renown Berklee College of Music in 2020, majoring at Contemporary Writing and Production. Earning Dean's List and Latin American Scholarships accolades throughout. Prior to that, I studied for 4 years at Conservatório/Faculdade Souza Lima (a Berklee Partner School). 
After graduating, I had a few important experiences in the music market. I worked as assistant composer for Droid Mafia Label, where we composed music library track for Discovery Network. Later, as a freelancer I had the opportunity to record electric and acoustic guitar for a few movies, such as "LEGO Star Wars: Terrifying Tales" and "Diários de Intercambio" (Top 1 movie in Netflix Brazil).
I believe each student is unique and its personality needs to be respected. I personally got tired of being pushed away from my own personality and preferences, so I could learn concepts, techniques and theory. Nowadays with this multitude of musical genres and ways we appreciate it, we can learn about 90% of musical concepts from any style you'd like. In fact, all the classes and concepts are built around the songs the student is learning, so the concepts are directly applied and made it able to understand it clearly.
It is all about enhancing the student's vision and current shape, not change it into another conservatory default student.
Graduated at Berklee College of Music