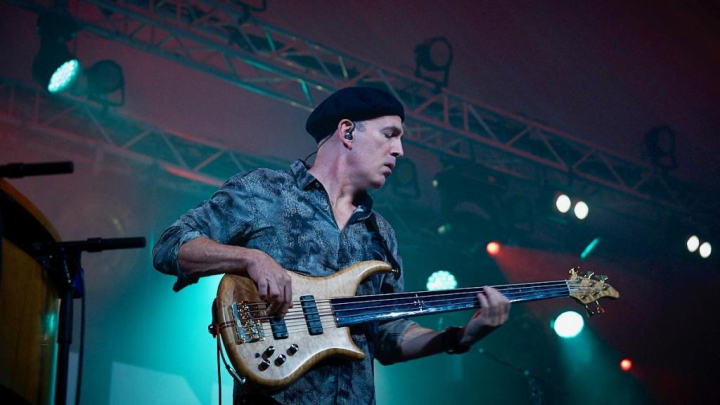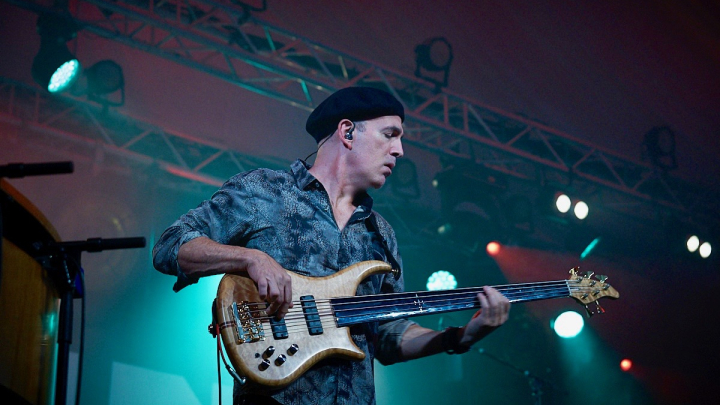 Lesson Fees
Promotions Available
Book 5+ lessons for 5% off
Book 10+ lessons for 10% off
About
Hello!  I am a University of Miami "Studio Music and Jazz" Bachelors Degree Graduate. I have helped many students to realize their potential as well as prepare them for Music College. Many of my students have also been awarded scholarships. Hi, Because of my touring schedule, I teach bass and music theory whenever my schedule allows.
I've been a professional bassist for over 30 years and have lots of experience to pass on to my students. I currently tour and are a featured soloist for  "Blood Sweat and Tears", "The Lao Tizer Band", "Special EFX", "Bleeding Harp Blues Band" and other bands.  Some of my credits:
 Blood Sweat and Tears, Chick Corea Electrik Band, Billy Cobham, Dave Weckl Band, Jeff Lorber Trio, Hemisphere Band, Eric Marienthal Band, Andy Summers (with Sting as a special guest), Lao Tizer Band, Gary Husband, Karen Briggs Band, Munyungo Jackson's "Jungle Jazz", Dean Brown, Bill Evans, Steve Smith, Vinnie Colaiuta, Mitchel Forman, Nachito Herrera's Cuban Trio, Raul Pineda, Chad Smith's Bombastic Meatbats, Stanley Clarke, Brett Garsed, Phil Turcio, Special EFX, Guthrie Govan, Mike Miller, Scott Henderson, Joel Hoekstra, Mino Cinelu, Tom Coster, Marion Meadows, Planet X, Eddie Jobson's UK, Curved Air's Sonja Kristina, Adrian Belew to Pop artists: Sir Tom Jones, Bo Bice, Stevie Wonder, Japanese Mega Star - Misia, Jennifer Paige, Sophie B Hawkins, Euge Groove, The Beach Boys, Yanni and others. 
I will show you proper technique and advanced, progressive techniques (slap, tapping, harmonics, chords) and how to read music so that you are prepared for almost any musical situation. I also teach how to improvise over chord changes in any style of music. That's great for bass lines and bass solos! How to read music and how to create on your bass which will help your songwriting and composing as well. If you really want to learn what is possible, I can show you the way. Here are some topics I focus in on:
Harmonic concepts:
Intervals

Triads

Chord Families

Scale sources

Arpeggios

Cycle of 4ths

Major diatonic scales

Melodic minor diatonic scales Harmonic minor diatonic scales Symmetrical scales Asymmetrical scales
Contrary motion Polychords

Slash chords Reharmonization Tritone substitution
Creating bass lines:
Anatomy of a bass line Walking bass line construction Outlining chord changes Developing rhythmic bass lines Articulation:

Staccato

Legato

Accents

Muting

Ghosting notes
Rhythmic concepts:
Eighth note feel Sixteenth note feel
Triplet feel

Poly rhythms

Shuffle vs. straight feel African concepts

Latin concepts

Brazilian concepts Raggae

Swing/bebop

Halftime feels

Odd meter

Rhythmic displacement
Improvisation:
Soloing over chord changes: Modal changes

Standards

Rhythm changes
Blues changes with sixth chord Voice leading

Linear concepts

Melodic considerations
Playing inside/outside Tension/release Implied changes Giant steps concept Use of space Harmonizing
Digital sequencing Rhythmic sequencing
Reading:
Sight reading Target practice Metronome usage's Advanced rhythms Interpreting charts Chart symbols Writing charts
Reading ahead Cut time reading Metric modulation Transcribing
Advanced progressive techniques:
Getting to know your fingerboard Scale exercises

Right hand techniques

Left hand techniques
Harmonics

Slap

Tapping

Pitch considerations Fretless exercises
Developing a great sound:
Visualization

Amps: solid state Vs tube

Speakers and cabinets

Ohms and impedance considerations Pickups

Preamps/Poweramps

Direct boxes

Distortion

EQ

Compression

Effects

Reverb for bass

Studio techniques that work
University of Miami "Studio Music and Jazz" Bachelors Degree Graduate. Three time grammy nominated. Over 30 years playing with some of the best musicians in the world in most of the major music venues in the world.
Here's what I sound like on bass:
https://soundcloud.com/ricfierabracci
In a group setting I have a curriculum. For private lessons, I still use my curriculum but I customize my teaching according to my students needs because that seems to work the best.
Lessons revolve around preparing the student to be able to play and improvise in all situations by learning songs and how to approach bass lines and creative solos. 
I use various reading and technique books like: Cellos Studies by Dotzauer, Bach Cello Suites, Blume Trombone Etudes, My own original Etudes, some apps and scale practice exercises. We learn songs, melodies, odd meters, how to create and learn how to play with others. 
Here's what I sound like on bass:

https://soundcloud.com/ricfierabracci
Reviews of lessons with Ric Fierabracci