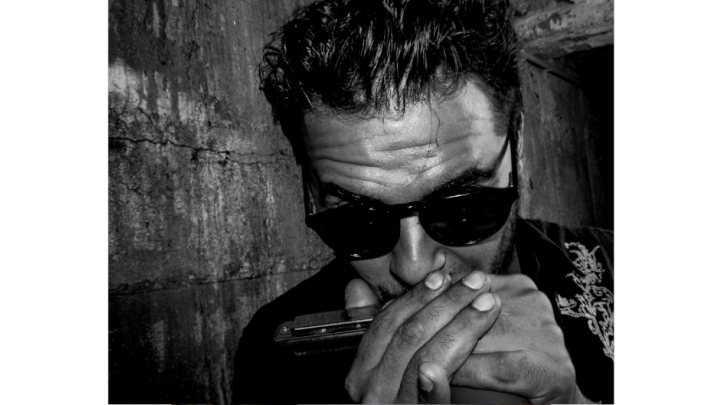 Lesson Fees
Promotions Available
Discounted price for subscriptions
About
Harmonica teacher with international students and 20+ years of experience. Live touring musicians and author of the most complete diatonic harmonica manual in for the Italian scene. Appreciated by artists such as CANNED HEAT, CHARLIE MUSSELWHITE, BLUES BROTHERS BAND.  
***Days and times of lessons to be agreed***
What I do is build the lessons around the student. Every single person has a different approach and different needs. That's what I focus on and build a path to the next level opening the doors to the knowledge adapting my teaching to the person I have in front of me. Every person can reach the same goals, only through different ways. My duty is to find, show and walk the student to the fastest and easiest path to reach that goal.
***Days and times of lessons to be agreed***
Riccardo Grosso has been performing in USA, Italy, Germany, Switzerland, France, Germany, Denmark, Slovenia, Croatia, Slovakia, Czech Republic, Spain and is a very well known harmonica player. He performed as guest or as sideman with Blues Brothers Band, John Fhol (Dr. John), Johnny Sansone, Papa George and his harmonica style has been praised by media from all around the World and artists such as CHARLIE MUSSELWHITE, ROB PAPAROZZI from BLUES BROTHERS BAND, JOE ARNOLD from the MEMPHIS HORNS, DALE SPALDING from CANNED HEAT
I see the music as a language and as a art. We don't wait a until a child is grown up to talk to him/her. So what I do is the same on music. I dive students into the music, let them listen to the music and once they get into it I'm explain them what is going on.
Then we start a path similar to what happens when you learn martial arts: first the basic techniques, then their application in music. Then we move forward to advanced techniques and their application in music. Meanwhile we explore harmonica, how is it build, music theory that's harmonica related. So from one lesson to the next one every student becomes more and more confident on music and improvisation, learning in the meantime all the harmonica related subjects including mics, amps and FXs.
I open a cloud folder for the student that's personal access only where they will find PDFs with exercises, subjects we touched during the lessons, MP3s with examples and backing tracks to play over and improve skills.
***Days and times of lessons to be agreed***
Reviews of lessons with Riccardo Grosso