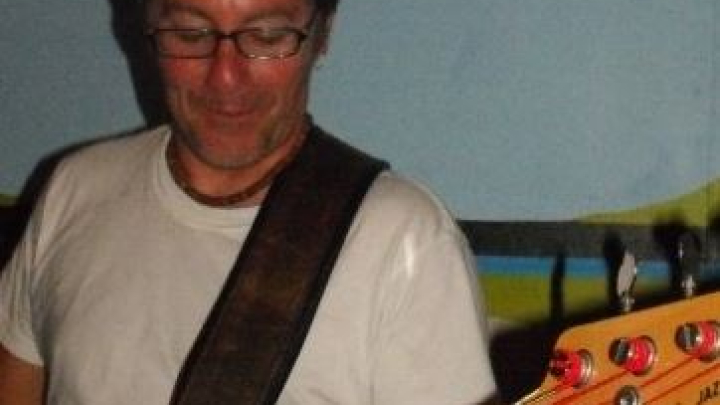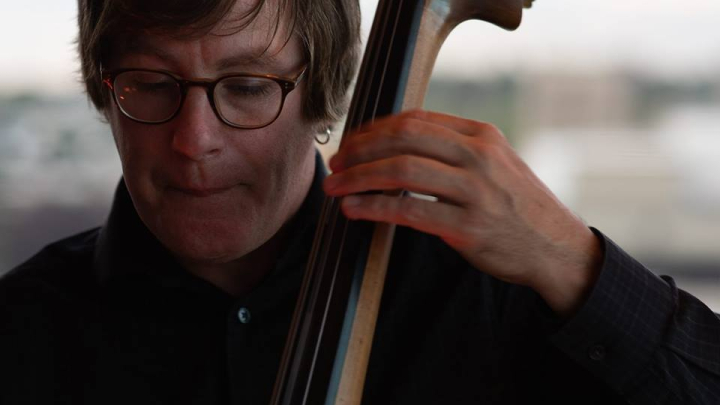 Lesson Fees
Promotions Available
Book 5+ lessons for 5% off
About
Robert Johnson -Born in Toronto, Robert moved to the west coast in 1995. He quickly established himself on the music scene as a much sought after Electric and Upright bass player. Over Robert's 30 year musical career, he has performed and taught and has shared the stage with an impressive list of artists. Some of these artists include: Saxophone giant Ernie Watts, Vancouver's George Mcfetrige, Morgan Childs, Bruno Hubert, Ron Johnston, Jack Stafford, and renowned trumpeter Donny Clark, Victoria's Tom Vickery, Pablo Cardenas, Steve Tittle, Brent Jarvis, Lust life Jazz Band. International artists include: Paul Landsburg, Gary Edigoffer, Mike Waldrop, Cheryl Hodge Group, Ian Hartline, South African acclaimed piano player, Neil Gonsalves, Juno award winning Blues artist, Johnny V. Robert has also opened for Jan Arden, 54/40 and Wide Mouth Mason. Recently completed a Jazz Improvisation course at Berklee with instructor Gary Burton. Attended a workshop with John Clayton and studied with Bob Mintzer.
My teaching style is based around what the student wants to learn. My lessons will be focused on learning and discovery in a low stress enjoyable positive environment.
Im a patient, caring honest teacher that loves music and enjoys sharing my wealth of knowledge to help my students be able to fulfill there musical needs. 
I teach electric bass, 4 string through 6 sting, fret less bass and upright bass.
I have a unique system I have developed over my 20 year teaching career, that makes learning the bass easy and enjoyable. I thoroughly cover the basics using proper left and right hand techniques, intervals, triads, arpeggios and scales, with clear and related examples through different styles of music. A building block system that leads from one concept to the next that is easy to understand. I enjoy teaching  beginners with no previous experience on the bass to a professional's looking to expand their knowledge. 
1. Getting to know the student and what their expectations are so I can give them the instruction that will be most beneficial to help them on their musical journey.
2. Access  individual's technique ie: posture, the way their holding the instrument, right and left hand technique.
3. Correct any deficiencies that might make playing the bass harder then it needs to be, ie: correct way to hold the bass and sit comfortably with the bass. Going over the bass and all its parts, as well as the different sounds you can get using tone pickup selection as well as hand placement. Talk about ways to tune the bass.
4. Right and left hand roles, proper technique to pluck the string and various ways of doing this, ie: one finger, two finger, slap, using a pick etc: correct neck hand position and fingering, and how to achieve a clear tone.
5.  Easy way to learn the notes on the finger board.
6. Picking hand exercises and talking about time, whole notes, half notes, quarter notes, eighth notes, triplets etc:.  
7. Working with neck hand using one finger per fret and naming the notes chromatically up the finger board. Talk about how to develop good time and how to groove with the drummer and band. How to use a metronome and play along to drum loops.  
8. Introduction to intervals, root (One) and Fifth,  styles of music that use these intervals and learning bassline examples. Harmonics and overtones. Explain the basses role in the band and how to focus on your sound as well as listen to the band and react to what your hearing. 
9. Learning about the third interval and its role Major an Minor, building a triad with intervals, and learning them throughout the bass, relating them to many styles of music to create bass lines over Major and minor chords. Triad exercises chromatically and ways to create your own bass line using triads. Learning Major and Minor triads up two octaves.
10. Work on learning how to play and learn the music that the student is interested in. Analysis of what the bass is playing in relation to the chords. Talk about various ways of learning songs; by tab, by ear, by reading music.
11. Learning the Major scale and interesting exercises, learning the Intervals that make up the major scale. Learning the major scale chord on the bass. Learning the major scale in all twelve keys over two octaves.
12. Improvisation on how to write bass lines using intervals and the major scale, using different time feels and techniques.
13. Learning the Dominant scale and chord  (this is the chord and scale used to play the 12 bar blues) talk about the intervals and their roles, create blues bass lines using this scale, as well as learn the arpeggio, and exercises chromatically, learn in all twelve keys.
14. 12 bar blues form and how to write basslines with the dominant scale that fit over the form. Learn many different blues bass lines and different feels over the 12 bar bar form.
15. Explore other blues forms with different  endings. Walking jazz blues basslines. Learn digital patterns to create walking basslines as well as scaler basslines, using parts of the scale to create walking bass lines. chromatic approach notes. Talk about feel and pulse of jazz and blues walking bass lines to create a nice feel!!  
16. Learn the minor pentatonic and blues scale that can be used to take a solo over the blues form, explore ideas for soloing on the bass.      
17. Learning modes, and basic harmony.
And much much more............................  
Reviews of lessons with Rob Johnson