Bass Guitar, Electric Guitar, Acoustic Guitar, Blues Guitar,
Contemporary Composition, Jazz Composition, Jazz Guitar
25+ lessons
booked on Lessonface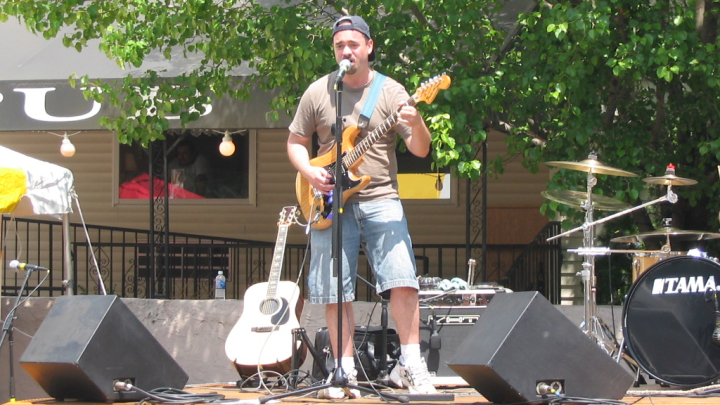 Lesson Fees
Promotions Available
Subscriptions discounted up to 5% off
Book 5+ lessons for 5% off
About
Bobby Cadmus began teaching in 1983 with a diverse background in music. He studied at the University of the Arts in Philadelphia, where he received a Bachelor of Music degree. Bobby enjoys teaching all styles of music and working with students of all ages. He has been writing music since high school and has performed original songs with many bands, particularly with the Bobby Cadmus Band. Guitar Player Magazine has featured Bobby twice and has given "The Bobby Cadmus Band" rave reviews on the original composition, "Simon Says." Bobby has the ability to play and write for a variety of instruments and has released several albums under his name.
Whether you are a six-year-old beginner, a high school student interested in pursuing music in college, or an adult weekend warrior, Bobby uses a customized approach with personal attention specifically tailored for your needs. Along with teaching privately, Bobby has experience teaching music classes and clinics. Bobby's qualifications enable him to assist students with public school music programs, including chorus, band, and General Music, and he has tutored college music students' audition requirements and scholarships. Bobby also has the knack of giving an adult hobbyist beginner the ability to play in local bands. Along with teaching students, Bobby has also mentored private and classroom music teachers.
*Bachelor of Music 1989 University of the Arts, Philadelphia Pa,
*Publications and Writings-Guitar Player Magazine July 2010 Quick Licks "An Uptown Sound,"
Guitar Player Magazine August 2007 Editor's Big Eight Review of composition "Simon Says."
*Music Recordings - Bobby Cadmus Band 2009, "Burning in the Dark" LP
-Bobby Cadmus Band 2005 "Come Dance With Me" EP
-Bobby Cadmus 2001, "Love Never Dies" LP
For Young Beginners
                Hal Leonard Guitar Method Book 1
                Hal Leonard Easy Pop Melodies Book and Audio
Beginner Bass Students
                Mel Bay's Electric Bass Method 1
Jazz Students
                The Real Book
I prefer all students of every level to have a blank manuscript book available to write in. I like a 12-staff page, but any size will work. For many students, I work exclusively with their needs and, most times will write out a personal curriculum that works with them.