Clarinet, ABRSM Exam Prep, Alto Sax, Band, Contemporary Composition,
Ear Training, Flute, Improvisation, Jazz Improvisation, Music Theory, Rhythm Training, Tenor Sax
50+ lessons
booked on Lessonface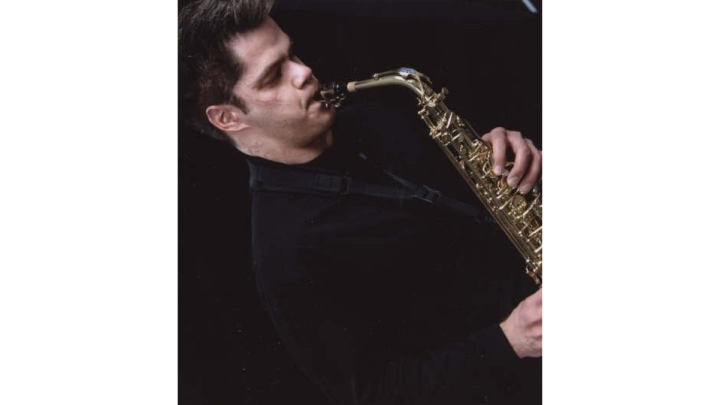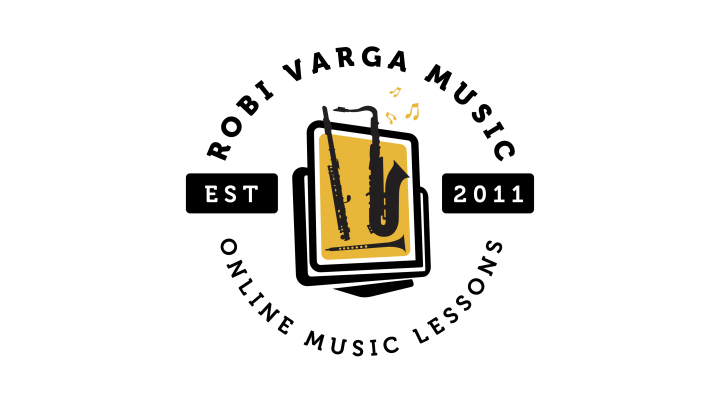 Lesson Fees
Promotions Available
Free 15 minute trial lessons
Subscriptions discounted up to 6% off
Book 5+ lessons for 5% off
Book 10+ lessons for 10% off
Book 20+ lessons for 20% off
Discounted price for subscriptions
Subscriptions discounted up to 28% off
Discounted price for subscriptions
About
Hello Welcome to my LessonFace Profile.
My name is Robi Varga host of Robi Varga Music. I have over 35 years of experience playing the alto and tenor saxophones, flute, and clarinet. I have a bachelor's Degree in Music and I am a UMTC Certified Elite Music Theory Educator with 25+ years of teaching experience. See what others are saying about Robi Varga Music below!
I have a passion for teaching, performing, improvising/ composing music. And I enjoy sharing my passion with others interacting with students and watching them grow as musicians. I have taught music privately at my own studio, Music Studios, Academies, and Private Schools all in-person and online.
Robi's greatest musical teaching achievements include:
1) guiding students to achieve their musical goals such as accomplishing the Royal Conservatory of Music Certification and National Honor Jazz Band, or just wanting to learn a new instrument!
2) maintaining high student retention... students love lessons with Robi Varga Music!
3) performing and touring across the country with the King's Concert and Choral Choir as a vocalist and instrumentalist
4) Other personal musical achievements have included performances at Conference Centres, jazz festivals, and Jazz Clubs while collaborating/recording with local pop bands, singer/songwriters, blues, and jazz artists.
Online Testimonials
⭐⭐⭐⭐⭐
Robi is a wonderful teacher. He is patient, engaging and fun! He cultivates a passion for music in his students.
--Rahim D.
==========
⭐⭐⭐⭐⭐
I have been a student of Robi's for over 3 years and I am proud to say that he is an excellent teacher and mentor. He always has something new to teach each class and has provided me with some fantastic knowledge about my music and instrument. The learning doesn't stop outside of appointments, since Robi always shares additional information on how to improve your improvisation and jazz skills. Overall, I would highly recommend Robi to anyone that is beginning to learn the saxophone, because of his above and beyond teaching.
--Ilya S.
==========
⭐⭐⭐⭐⭐
Robi is really a good teacher with extreme patience. He is professional, nice, punctual, and always puts students first.
--Hygia L.
==========
1-on-1 Saxophone, Flute, and Clarinet Music Instrument lessons: 30, 45, or 55 min. blocks
*** SCHEDULE a Free 15-minute trial Lessons with Robi Varga Music ***
With Robi Varga Music you will learn how to:
1) Play an instrument- Bb soprano sax, Eb alto sax, or Bb tenor sax | C flute | Bb soprano clarinet, Bb bass clarinet
2) Read music: music notation, scales, intervals, etc. 
3) Understand rhythm: read, and internalize 
Robi will guide you through and answer any questions about Basic Music Theory Rudiments.
Focusing on having fun and playing tunes, Robi teaches students in a fun and engaging, a step-by-step method so students can accel to their highest potential! Robi always has something new to teach each class. He provides students with some fantastic knowledge about music and your instrument. Learning doesn't stop outside of appointments. You can Ask Me Anything during my Open Office Hours on Zoom!
Remember: self-improvement is not a race to the end but rather a journey and a skill worth having
Bachelor of Music, Ultimate Music Theory Certified, UMTC Elite Educator, 20+ years teaching music in various music academies
1-on-1 Zoom lessons with Robi Varga, Weekly Online Open Office Hours: Ask Me Anything, Rubank Method Books (Beginner, Intermediate, Advanced), various pop, rock, Latin material, Online Music Improvisation Portal, Ultimate Music Theory Club Camp Workshops