Lesson Fees
Promotions Available
Book 5+ lessons for 5% off
Book 10+ lessons for 10% off
Book 20+ lessons for 20% off
Subscriptions discounted up to 10% off
About
Guitarist, composer and producer Rod Ferreira has performed across the USA sharing the stage with lots of talented musicians. He has recorded several albums and enjoys teaching musicians of all ages and styles. While living in Brazil he earned several diplomas in piano, harmonica, bass, music theory and guitar. Graduated with a bachelor's degree in music from the University of North Dakota he started to teach guitar at several music schools and studios which lead him to write three guitar guides.
Rod's teaching style involves making sure the student is having fun with the instrument while developing their skills. Rod develops a special program for every student targeting what the student wants to learn - from beginner to the advanced Rod can help you to become the musician you want to be.
"I do what I can to make sure everybody is ready to become a great guitar player and have fun in the process, while learning what they want to learn! My programs focuses on fixing the "bad habits" that some students may have, in a very short period of time. My lessons are individualized and It will teach you everything you may have missed from when you first started playing guitar." Rod Ferreira
---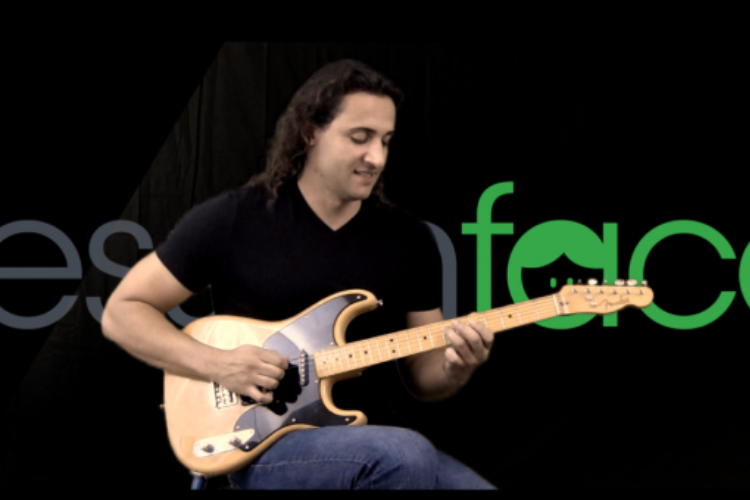 Group Class Now Enrolling
In addition to the private lessons that can be booked from this page, Rod Ferreira is offering a group class titled RockStar Guitar Course For Beginners. The class will meet for 4 sessions on Sundays, starting January 15. Learn more and sign up here.
---
Reviews from Group Classes
⭐⭐⭐⭐⭐
Kickstart Your Pentatonic Playing
Verified Student on July 5, 2022
Fantastic , I aleays learn a lot from Rod - he is a special teacher , has a wealth of knowledge and delivers with great passion,clarity and also lots of concern that his pupils understand the material. The material we received was also very clear and explanatory. Thanks Rod !
---
⭐⭐⭐⭐⭐
Kickstart Your Pentatonic Playing
Paul
on May 28, 2022
---
⭐⭐⭐⭐⭐
Kickstart Your Pentatonic Playing
Kyle M.
on May 28, 2022
Rod sure knows how to simplify methods and techniques for enhancing the major and minor pentatonic scales in everyday guitar playing. And he always makes it fun! Rod adds custom-made jam tracks and riffs for his students, which make practicing at home very fun too. Plus, Rod's knowledge of guitar theory is unparalleled. Try to stump him with a guitar theory question. You can't.
---
⭐⭐⭐⭐⭐
Kickstart Your Pentatonic Playing
Rod F.
on May 21, 2022
Lesson materials are customized based on each student's individual goals.
A set of three guitar guides developed by Rod Ferreira is also available to every student.
Reviews of lessons with Rod Ferreira