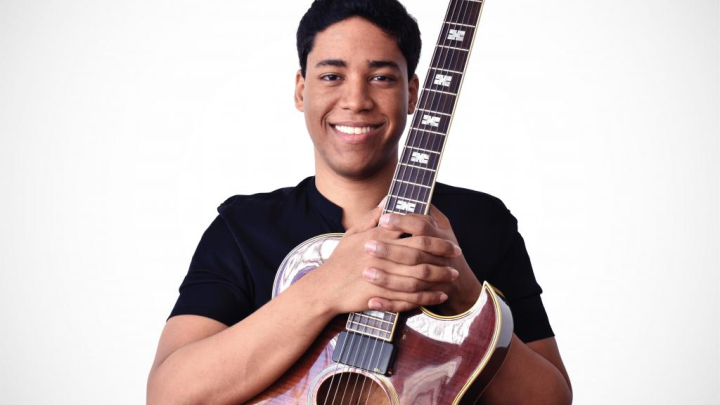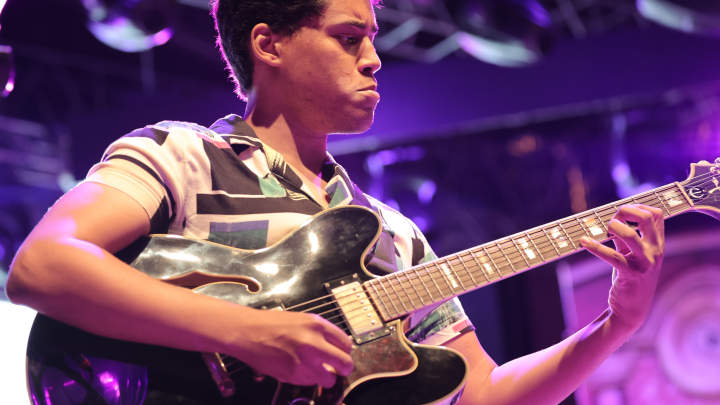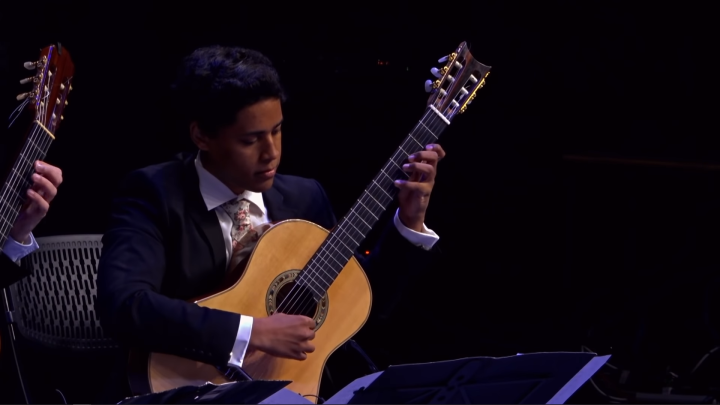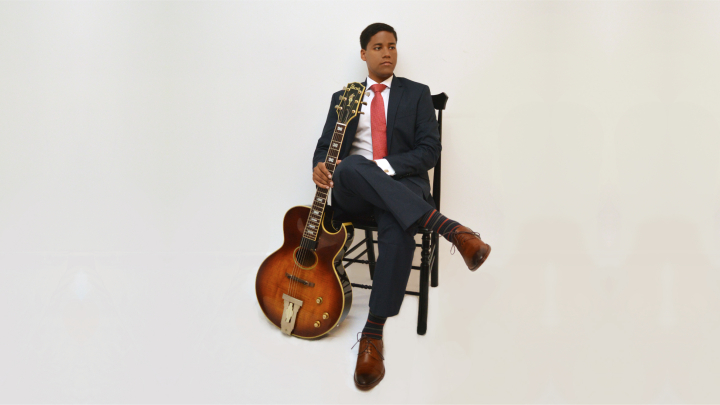 Lesson Fees
Promotions Available
Free 15 minute trial lessons
Book 4+ One-On-One lessons for 10% OFF
Book 15+ One-On-One lessons for 15% OFF
About
Acknowledged as Guitalele Teacher of The Year 2020-2021, and Jazz Improvisation Teacher of The Year 2022. Roque Deschamps is a highly experienced (+10 years) music educator with an educational background from the Conservatorio Nacional de Música de Santo Domingo, Universidad Nacional Pedro Henríquez Ureña, the Hochschule für Musik und Theater Hamburg (Austauschprogramm), and several programs from Berklee College of Music. As a professional guitar player proficient in several different styles and genres ranging from pop, r&b, rock, blues to many kinds of latin (merengue, bachata, bossa, samba, and more) music. Jazz and classical guitar (higher ed.). He is also a very experienced composer (qualified for jazz, jingles, film scoring, etc.), arranger, & copyist (Finale and Sibelius).       Social Media Links+
Languages: English (Bilingual), Spanish (Native), German (Intermediate), and French (Basic). 
For each and everyone of my students I craft a Custom Music Lessons Program. That's why before the first lesson ask my students what kind of music styles are they interested in, what drives them to become a better musician every day, thus being able to address those things they want to achieve with these lessons. This way, I can decide which will be the proper path for each student to achieve their goals and start working on it right away without any detours. This method grants the delivery of the best results there can be to every one of my students.
For my Guitar Students' lessons I focus on setting an extensive set of ways to target the adversities each of my students can stumble upon during the task of conquering and mastering the art of guitar playing (also for any of the other fretted instruments I teach like Mandolin, Ukulele, Guitalele, and Tres Cubano); targeting: technique, language (music lines, riff, phrases in the style of jazz, rock, blues, latin music and more), fretboard knowledge, chord vocabulary, comping and rhythm guitar, repertoire, etudes, and more. A whole custom program that will allow you to learn and enhance every aspect of the necessary skills to become a proficient and versatile guitarist.
In the Classical Guitar lessons program, students will master a diverse number of techniques to develop the required dexterity in both hands and to learn the amazing classical guitar repertoire from the greatest like Villa Lobos, Tarrega, Bach, Roland Dyens, Leo Brouwer, and many others.
With my Music Theory / Harmony students I mainly focus on the Berklee College of Music harmony syllabus. I teach them how to use every tool they learn, how to analyze and understand the music they like as well as the Great American  Songbook repertoire, how to compose, how to enhancing their ear skills and more.
After every lesson, you will be getting the complementary material:
- A PDF Sheet Music / Chords
- Exercises & Supporting Materials (Videos, audio recordings, pics, and more)
- Video Tutorials 
- And my assistance. I am always available to help my students with any doubt or questions they might have.
---
Reviews from Group Classes
⭐⭐⭐⭐⭐
Guitar for Kids (with guest teacher Roque Deschamps)
Amanda B. on March 29, 2022

My daughter is enjoying the classes with substitute teacher Roque. The variety of music that he chooses for the classes keeps it exciting. He is a very patient, organized, knowledgeable teacher.
- Bachelor in Contemporary Music Studies Universidad Pedro Henríquez Ureña (UNPHU), Santo Domingo, República Dominicana. Major: Composition, Arrangement and Production Magna Cum Laude 2017-2021 - Medium Level Musical Studies Diploma Conservatorio Nacional De Música, Santo Domingo, República Dominicana. Popular and Folk Music Department Focus: Jazz Guitar 2018 - Medium Level Musical Studies Conservatorio Nacional De Música, Santo Domingo, República Dominicana. Classical Music Department Focus: Classical Guitar - Fundación de la Villa de Santo Domingo Early Music Studies Teacher: Cameron Welke Focus: Lute, Theorbo & Baroque Guitar 2022-Present - Hochschule für Musik und Theater (HfMT) Hamburg, Germany ISAP exchange program between the UNPHU and the HfMT. 2018-2019 - Berklee College of Music Boston, Massachusetts "Guitar Sessions Summer Program" Teachers: Richie Hart, Sheryl Baily, John Baboian, among others. One week, during the month of August 2016. - Ministerio de Cultura "Composition and Arrangement for Jazz Orchestra Workshop" Teacher: PhD Sócrates García June 16 to 26, 2014 (12 hours of lessons)
Reviews of lessons with Roque Deschamps