Classical Piano, Composition, Improvisation, Jazz Improvisation, Jazz Piano,
Music Theory, Piano, Piano Composition, Spanish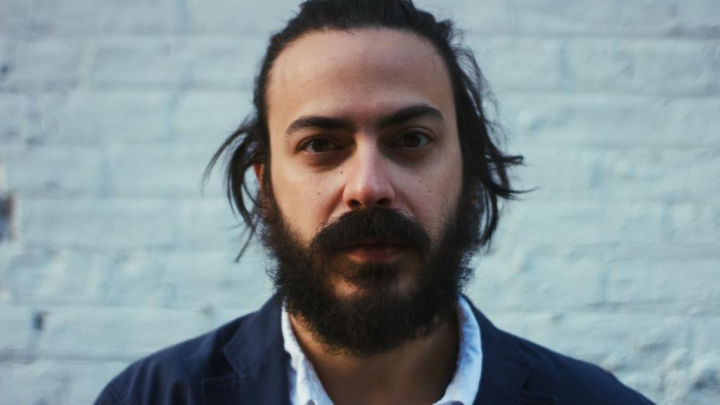 Lesson Fees
Promotions Available
Book 5+ lessons for 5% off
Book 10+ lessons for 10% off
Book 20+ lessons for 20% off
About
Santiago Leibson is a Brooklyn based, Argentinian born jazz pianist and composer. His music is situated in the frontier of jazz, improvised music, classical and contemporary music.  As a bandleader, he has released five records: Amon (2014), Pendular (2015), Out of Orden (2016), Episodes (2018) and Little Pieces (2020). JazzTrail says about Episodes: "Episodes is a swinging album with abundant evocations of past grandeur. Thence, the trio of performers lay bare their solid command of time and space to create new narratives". 
As an active member of the NY music scene, he has worked with artists such as Tony Malaby, Guillermo Klein, Michael Attias, Francisco Mela, Sean Conly, Gerald Cleaver, Matt Pavolka, Mark Ferber, Oscar Noriega, Drew Gress, Billy Drummond, Jeff Hirshfield, Michael Formanek, Massa Kamaguchi and Cameron Brown.
In 2019 Santiago made his Carnegie Hall debut playing a solo concert of original and classical compositions at the prestigious series "Sophia Rossoff Presents" organized by the Abby Whiteside Foundation. He has also performed at venues such as Cornelia St. Café (New York), Firehouse 12 (New Haven, Connecticut), Jazz Filloa (Spain), Thelonious Club (Buenos Aires), Bourbon Street Music Club (Brazil) among others.
In 2014, he was awarded by a loan from the Fondo Nacional de las Arts (National Arts Fund) in Argentina to continue his studies at New York University. In 2012, he won a scholarship to participate in the one-week residency program Encuentro Argentino de Improvisación y Composición Musical (National Meeting of Improvisation and Musical Composition).
As an educator, Mr. Leibson has been adjunct instructor at New York University from 2015 until 2016 and he is an adjunct professor at NEMPLA (New School for Latin American Popular Music), teaching Skype lessons to Argentina. He also works as pianist accompanist at Ballet Hispánico in New York.
I have been teaching piano for over 10 years and I always find the process very rewarding. Through all these years I encounter many different students with very specific goals and part of my teaching style is adjusting the lesson to the student's needs, abilities and interests. In other words, I don't impose a method, but rather try to make a very specific lesson to each one of my students.
That being said, in the lessons I pay a lot of attention to two main aspects of piano playing:  the importance of playing without any pain and the ability to enjoy music and enjoy playing a instrument.
Masters in Jazz Performance at NYU
Bachelor in Jazz Performance at Conservatorio Manuel de Falla (Buenos Aires, Argentina)
"I really enjoy my sessions with Santiago. He is an encouraging and collaborative teacher. All in all a fantastic experience for me!" Florencia M.
"Santiago is a great teacher. My daughter has been studying with him for the last 3 years and made a huge progress: from a total beginner to being able to read and play music." Juan C.