Ear Training, Piano, Arranging, Music, Voice, Pop Voice, Composition,
Audition Prep from Berklee Alumni, Music Theory, Jazz Voice, Classical Piano, Music History, Contemporary Composition, Drawing, English, ESL, Improvisation, Jazz Arranging, Jazz Composition, Jazz Improvisation, Orchestral Arranging, Painting, Pop Piano, Rhythm Training, Sibelius, Sight Reading, Transcription, Voice Diction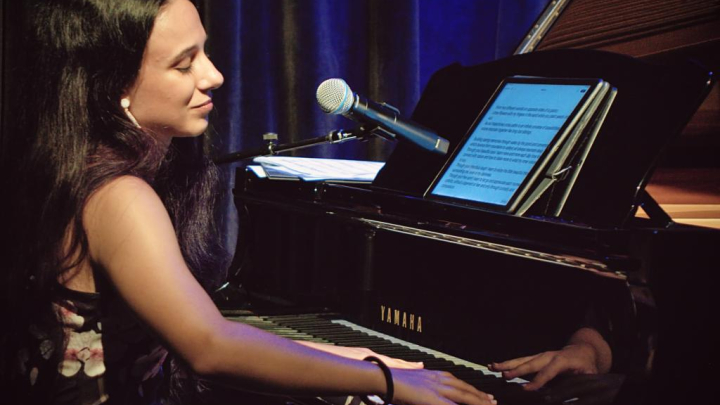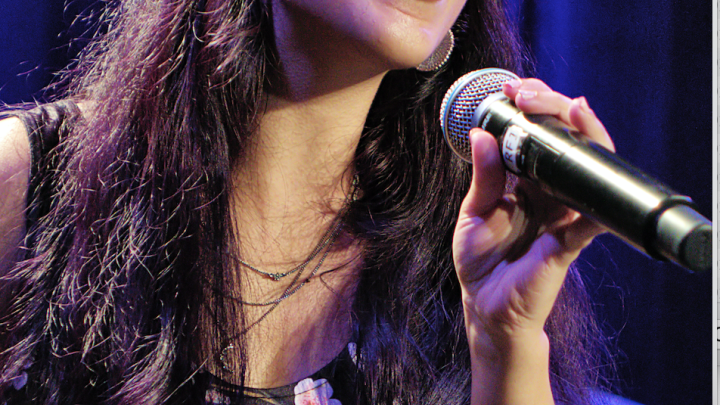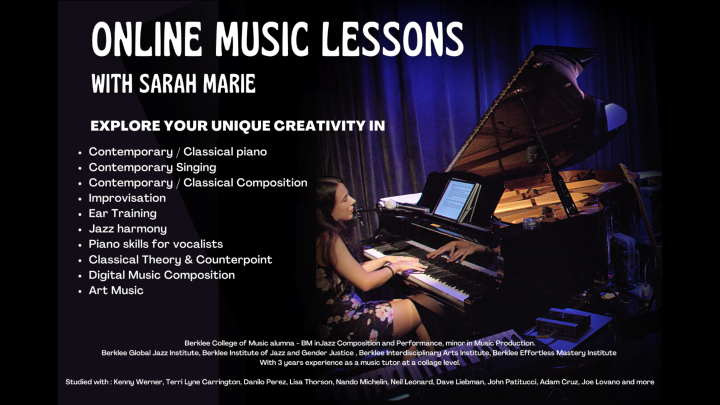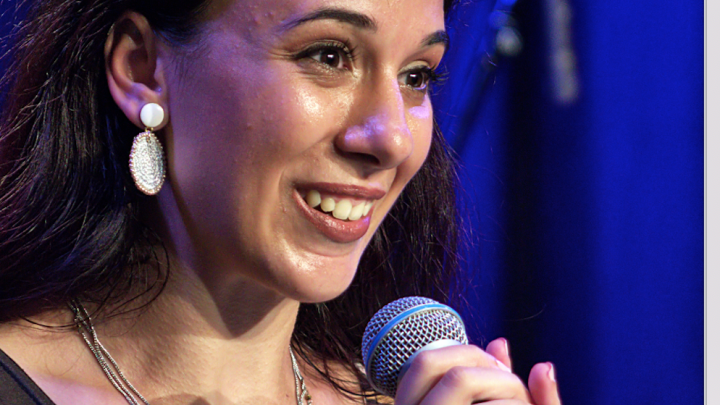 Lesson Fees
Promotions Available
Free 15 minute trial lessons
Book 5+ lessons for 5% off
Subscriptions discounted up to 7% off
About
Hi, my name is Sarah Marie and I am a professional music educator,  jazz vocalist, pianist, composer, arranger, producer,  and visual artist from Malta. I have a degree in Jazz Composition and Contemporary Performance with a minor in music production from Berklee College of Music in Boston, as well as a Bachelor in Arts in Classical Contemporary Music Composition and History of Art and Architecture from University of Malta. I am very passionate about learning and teaching and I strive to create meaningful connections with students through a tailored and individualized approach in an open and inclusive space, where each individual's strengths, interests, curiosities and needs are taken into account for a personalized experience that works in developing a strong practical skillset while honoring their own creativity. You get to make your own path and explore the things you love and I can't wait to be there with you on this journey! 
Over the past 10 years I had the opportunity to teach in several different settings, ranging from private homes, online and in classrooms. I started off by teaching classical piano to children and and adults for a couple of years, after which I had moved to Boston to pursue my second degree at Berklee College of Music. During my years at Berklee I worked as a music tutor in a variety of topics ranging in harmony, ear training, conducting, counterpoint and more.  Throughout the years I have also taught through online accademies and believe that online lessons are the way forward. This method of teaching and learning not only enables people to connect from all over the world, but allows instantaneous resource sharing and accessibility features that were previously unavailable. My teaching style is centered around what each individual student is passionate about and through it I strive to create a connection that fuels the student's interests, curiosities, strengths and needs through a method that is practical and fun. 
B.A (Hons.) Classical Contemporary Composition and History of Art and Architecture. University of Malta. 2015
B.M (Summa cum Laude) Jazz Composition and Performance with minor in Music Production. Berklee College of Music. 2021
CRLA levels 1,2 and 3 - Master Tutor
Reviews of lessons with Sarah Marie