Audition Prep for Actors, Audition Prep from Boston Conservatory Alumni,
College Audition Prep for Actors, Country Voice, Musical Theatre, Pop Voice, Scene Study, Singing, Singing for Actors, Voice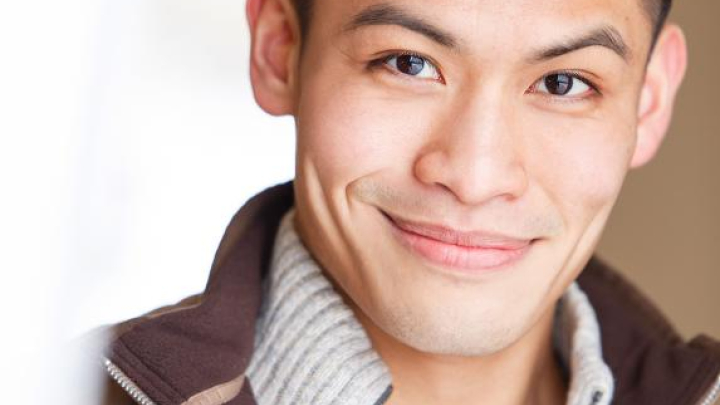 Lesson Fees
Promotions Available
Book 5+ lessons for 5% off
About
Shannon Cheong is a New York based Singer, Actor, Dancer, and Teaching Artist. Fresh out of his first national tour, Shannon is excited to be teaching the newer generation of performing artists. Inspiring them to create and to inform through the arts; whilst still working and auditioning as a professional actor in the city.
In the past year, Shannon voiced Gil from the nations hit "Bubble Guppies", in Nick Jr. Live Move to the Music! he and all his Nick Jr. friends danced and sang on the stage inspiring and teaching that teamwork and perseverance can conquer anything.
Last summer Shannon played significant roles in Reagle Music Theatre's Summer Stock in Anything Goes, and Music Man. In Anything Goes, Shannon Portrayed the character of Brother John with much conviction and charm. The production was nominated by the Independent Reviewers of New England (IRNE) awards for Best Musical and Best Ensemble. The production was also written as top 10 theatre of 2018 by The Milford Daily News.
In his senior year of college, Shannon played the role of Stine in the hit Jazz musical City of Angels. His performance was awe inspiring and many of his professors and peers continually speak of the progress of the character that shown through Shannon's acting.
Shannon was also cast in the second national tour of The King and I. However, due to immigration issues, Shannon had to turn down the contract and never got to tour with an amazing cast.
Coming up in January of 2021, Shannon will be performing the role of "Ching Ho" in the Tony Award winning musical Thoroughly Modern Millie at the prestigious North Shore Music Theatre in Beverly, MA.
Shannon loves to bring out the different colours and timbres in the voice. Stemming from the classical technique to the musical theatre training and the pop stylings, Shannon's versatility will help you free your voice with simple and advanced techniques. Shannon loves to paint out a story through song which helps aide the voice and the timbre needed for each particular piece. Shannon works differently with each voice because each voice is unique based on each individual person.
MFA (Musical Theatre Performance) - The Boston Conservatory
BM (Profesional Music) - Berklee College of Music
Shannon loves to work through the whole voice without any tension. His specialty is blending all the registers together, from chest voice through the mix to the head voice. Effectively learning how to connect each register to a streamline instrument will help singers to soar in their musical aspirations and provide the longevity needed in their career.