Orchestration, Classical Composition, Classical Orchestration, Classical Piano,
Composition, Contemporary Composition, Ear Training, Jazz Piano, Music Theory, Music Theory for Producers, Piano, Piano Composition, Pop Piano, Rock Piano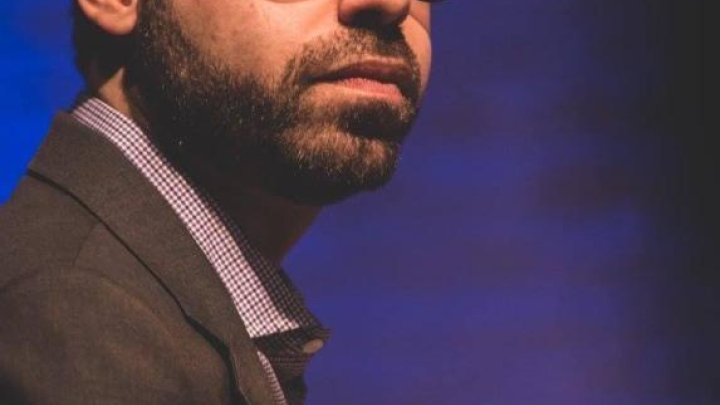 Lesson Fees
Promotions Available
Book 5+ lessons for 5% off
Book 10+ lessons for 10% off
Book 20+ lessons for 20% off
About
I graduated with Honors from The City College of New York with a BfA in Classical Piano. I have enjoyed playing all types of music during my professional career, including with famous artists. I've been playing and performing for thirty years, and have been composing for over twenty years. I began teaching eighteen years ago and thoroughly enjoy explaining the elements of music and how to play it to inquisitive minds.
TESTIMONIALS
"Shy is among the most artistically gifted people I have ever encountered. With brilliance and sensitivity, he opens new worlds for his students. Shy sparked -in my own children- a love of music that will stay with them for the rest of their lives." — Tara F.
"Shy Kedmi is our amazing piano teacher. Unlike other piano teachers who are too hard nosed, he is supportive and makes me feel like I am doing well. Getting confident is everything. And he's just so nice! So I highly recommend him, if you wanted to be encouraged rather than being discouraged." — Barbie L.
"Shy is very patient and encouraging with my daughter, but also gives her appropriately challenging pieces to practice. She is progressing faster in piano than ever before. Thank you!" — Sally P.
"Shy was one of the best piano teachers I had the privilege of working with, especially coming from a more European background. His patience and good manners really helped me in learning some of my favorite piano tunes. I would recommend Shy as a piano teacher to anyone (age doesn't matter), as his experience and teaching skills are above magnificent." — Naz E.
"I've had the pleasure of being one of Shy's students a couple of years ago. When I met Shy I could barely play chords on the piano. Shy taught me how to play my favorite tunes by ear and accompany myself, which is exactly what I was looking for as a singer and songwriter. He also taught me how to read sheet music. Shy is a wonderful teacher who is patient, professional and very effective." — Marie-Paule A.
"Shy is a wonderful teacher, he is incredibly patient and understanding while being super knowledgeable and helpful around any musical topic. Would recommend to anyone." — Gavi F.
"I wanted to learn piano for over a decade now, and have had a wonderful time learning from Shy. Shy was a true partner from very beginning. As an adult learning an instrument, I was very focused on finding a teacher who would align with my specific learning goals and understand the constraints of learning an instrument with the hectic life of an entrepreneur. Shy understood immediately, partnering with me to find the right lesson length and cadence. He has been attuned the entire way, always finding the next way for me to grow and helping me to find the right practice structure that keeps me growing without getting overly frustrated at my sometimes lack of time and energy to practice. If you are an adult desiring to learn the instrument, I highly recommend working with Shy." — Justin M.
"Taking Lessons with Shy was one of the greatest musical endeavors I have ever undertaken. Under his knowledgeable guidance I was able to hone in on rudimentary skills and fundamentals such as skills, dynamics, and sight reading but also practice things like rhythm and ear training. After just a couple lessons with Shy my playing improved immensely and I still think and use the things that I learned from him to this day. What's great about Shy's approach to music is his undivided attention to his students and his ability to meet you where you are at. It's no secret that Shy is an incredible player and improviser, but more than this, Shy is a great teacher. His ability to effectively communicate his ideas is a true gift. His patience and compassionate attitude makes any student (of any skill) feel comfortable in their playing and in themselves. I am so glad to have met Shy at such a formative time in my piano journey. I am deeply grateful to Shy for the time we spent together and can't more highly recommend Shy." — Ivan K.
"When I first met Shy, I had taken private lessons with different instructors and had some college musical training. I played Salsa, Merengue, and other Latin rhythms, as well as some Jazz with different bands. I was never introduced to proper posture and technique when playing the piano, which sadly caused me to suffer injuries that may be irreversible. Why do I highly recommend Shy? Because he was the first instructor who immediately noticed my lack of posture and technique at the piano and gave me awareness exercises to show me how playing the piano should feel. He worked with me patiently and scrupulously, paying attention to every movement from my shoulders to the tip of my fingers making sure that I was doing my exercises correctly. Although it has taken me a while to perfect my technique, the lessons with this great instructor have helped me improve my performance at the piano without pain and effortlessly." — Fabio M.
"Shy is a wonderful piano instructor, giving just the right guidance at the right times. He has given me so many tips and tools to use as I work through new pieces. As an adult beginner, I was nervous that an instructor would view me as not worth their time, but I never feel that way with Shy. He is very willing to teach me the theory behind the pieces we are working on too, which really helps me. I am so grateful that he's able to travel to me and work within my busy schedule as well. I cannot recommend him highly enough." — Cheryl J.
I have reckoned many years ago that no two students are alike, and not everybody understand the same things in the same way. It takes openness and attentiveness toward the student in order to find the right way to communicate the information to them. Furthermore, I believe that students know what is right for them most of the time, and so once I feel a student is ready, I ask them to choose the piece of music that they would like to work on. This creates engagement and excitement with the student. Finally, my goal at the end of the day is that my students will not need me, nor anybody, in order to figure out how to meet their goals. 
BfA in Classical Piano from the City College of New York (Summa Cum Laude) Winner of the ASCAP/Chappell Award for Composition Winner of multiple departmental awards and scholarships in Piano, Theory and Composition. Phi Beta Kappa, Golden Key Honour Society.
I provide most of the materials myself. My teaching method is tailored to the student, but excludes the Suzuki method.