Commercial Music, Commercial Songwriting, Country Voice, Jazz Voice,
Musical Theatre, Pop Voice, R&B Voice, Rock Voice, Songwriting, Songwriting Arrangement, Songwriting Form, Songwriting Harmony, Voice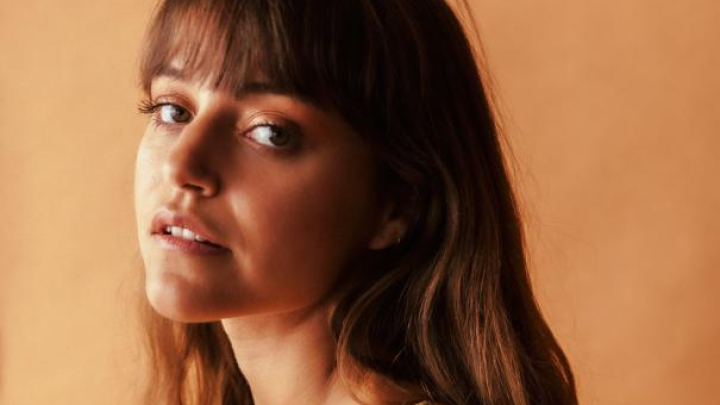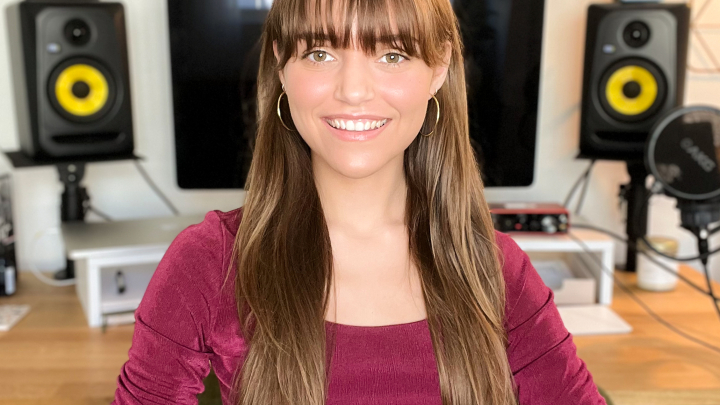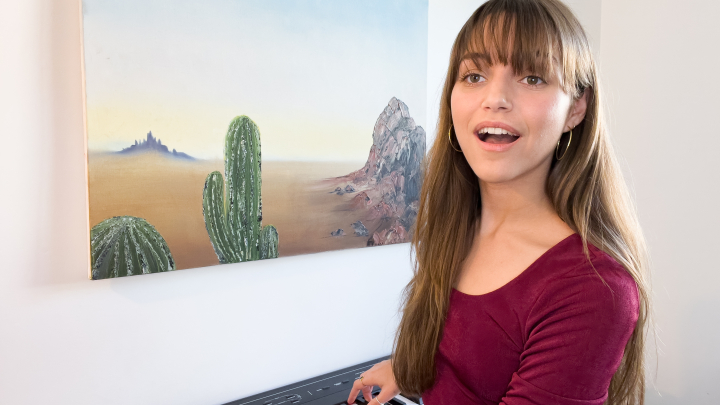 Lesson Fees
Promotions Available
Book 5+ lessons for 5% off
Book 10+ lessons for 10% off
About
Hello! I'm Sierra, a songwriter based out of Los Angeles and graduate of Berklee College of Music. I have been writing songs for 10+ years and hold a Bachelor's in Songwriting. I currently work as a songwriter for a wide variety of artists in the Pop/R&B world. My songs have won multiple awards over the years including the 2021 Songs for Social Change Contest (showcase), the 2021 Annual Earthapalooza Concert, and for two years in a row, the Michigan Music Education Association Songwriting Contest.
I have been teaching songwriting and voice lessons for the past two years and I would love to help you on your musical journey! My students come to me at all ages and from all walks of life. Each lesson is highly personalized to address the needs of each individual and reflective of the knowledge I gained in my formal education and through my lived experiences.  I have had my fair share of private instructors and know the importance of a teacher meeting you where you're at and working with you to achieve your goals.  
Aside from music I love traveling, hiking, and dogs! 
My teaching style is highly personalized.  Everyone comes to lessons for different reasons and I do my best to adjust my style and format to your needs.
In songwriting lessons we will cover topics such as lyric writing, melody writing, rhyme scheme, song form, basic harmony, and genre. We will study your favorite songs and learn how to apply the principles that make those songs effective to your music. In voice lessons we will practice breath support, range extension,  pitch accuracy, and sound placement. You will learn healthy singing practices and learn how to sing your favorite songs.   
Overall, I ask that all my students remain open minded and trust the process. It is essential that we get comfortable with writing bad songs and singing wrong notes in order to improve.  Fear of failure is only natural, but I ask that all my students show up and try regardless of the outcome. Practice is important and the energy you are able to invest outside of our classes will dictate how quickly you integrate the principles we learn in our lessons.  
Bachelor's of Music, Berklee College of Music, 2021
The best teachers in music are the artists you love and look up to. I primarily recommend the intentional study of your favorite singers, songwriters, and musicians. 
However, I do find the following books to be helpful guides: 
- The War of Art by Steven Pressfield 
- The Artist's Way by Julia Cameron 
- Writing Better Lyrics by Pat Pattiso