Voice, Pop Voice, Singing, Audition Prep for Actors, Musical Theatre,
R&B Voice, Spanish, Spanish Through Music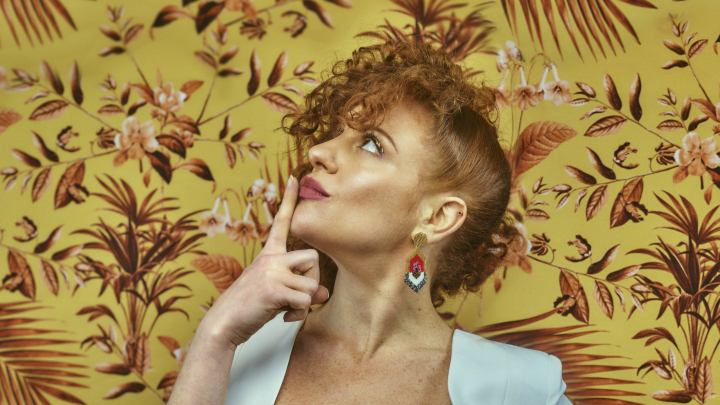 Lesson Fees
Promotions Available
Free 15 minute trial lessons
Book 5+ lessons for 5% off
Book 10+ lessons for 10% off
Book 20+ lessons for 20% off
Subscriptions discounted up to 38% off
Get 18% from booking a 20-classes pack
Discounted price for subscriptions
About
Hi, I am a bilingual singing coach from Buenos Aires, Argentina and I'd love to take you on a vocal journey! I believe everyone can sing and improve their voice, it's only a matter of passion and perseverance on what you love doing.
A little bit about myself: I studied music in Buenos Aires and then lived 10 years in New York City, where I became one of the main female voices in the Latin scene as the front woman of the Williamsburg Salsa Orchestra. I am currently in Bogota, Colombia where I am teaching and working on my solo career and upcoming album. As a songwriter, I released my album Loop on 2021 and my music is influenced by soul, funk, R&B and jazz, as well as other latin genres such as  argentine folk, candombe, bossa nova and cumbia. I also have experience in musical theater (Rent, Hairspray, Disney among others) and television.
I have been teaching for more than 18 years, in Argentina, Colombia and the US, and have vast experience working with children, teenagers and adults. For 8 years I taught Spanish through music to small children, 6 months to 6 years old, while teaching at the university level and in private voice lessons to teenagers and professional singers. 
The method of teaching I've been using for voice lessons is called "Phonoarticulatory method" and it's based on several speech method exercises  to begin, then working on passagio, strength and belting. It's a way to work your vocal chords as a real athlete, without straining or hurting yourself. Aside from the exercises, I like to work on specific repertoire depending on the student's level and process.   
---
Reviews from Group Classes
⭐️⭐️⭐️⭐️⭐️
Spanish Through Music
kylee on February 16, 2021

This class was so much fun.
---
⭐️⭐️⭐️⭐️⭐️
Spanish Through Music
Michelle
on February 23, 2021
---
⭐⭐⭐⭐⭐
Spanish Through Music
Ruthanne N.
on July 27, 2021
The class was so fun! Sol was very energetic, she taught words that were useful right away, and the songs were catchy and easy to sing!
---
⭐⭐⭐⭐⭐
Spanish Through Music
Verified Student
on August 31, 2021
My son loved it!
I studied music at the Escuela de Musica Contempóranea in Buenos Aires, Argentina and I also studied theater and dance for many years (ballet, jazz, contemporary and tap). I have developed my voice with private teachers and I continue to take courses and classes to continue my own learning journey. 
I like to think of the voice as a unique way to know ourselves and express who we are. I think every student has different needs, so it's important for me to understand their goals and where they are coming from in order to start building their own relationship to their instrument. 
After more than 18 years teaching a variety of students; from total beginners to professional singers, I 've developed a method to approach my vocal coaching so that they can understand how the instrument works inside our bodies and the different ways in which it is connected to our emotions. 
I like starting every class with a 5 minutes relaxation of our body, then going straight to vocal warmups where we talk about technique and discuss how to solve the student's challenges and difficulties. I like to approach range extension, working on passaggio, strength and belting; it's a way to work your vocal chords as a real athlete, without straining or hurting yourself.
After the warmups, I like to work on specific repertoire that we choose together, depending on the student's preference of genre, their level and process.