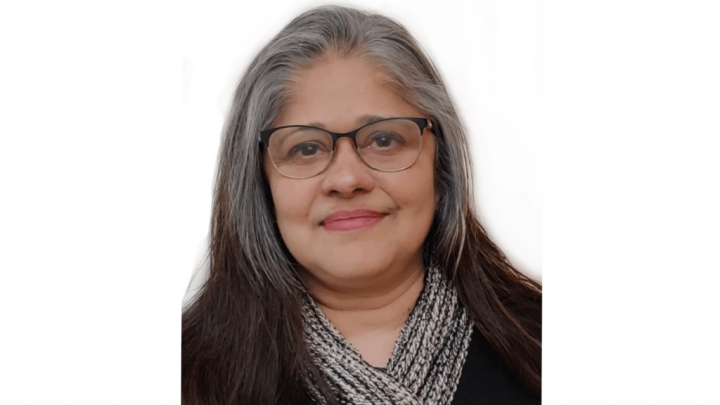 Lesson Fees
Promotions Available
Book 5+ lessons for 5% off
Book 10+ lessons for 10% off
Book 20+ lessons for 20% off
Discounted price for subscriptions
About
Sonal Raje, is a professional artist based in Guelph, Canada. She is actively involved in the local art associations, as well as global ventures that promote the arts.
She is a member of the Canadian delegation that is invited to participate in the annual show of the Société Nationale des Beaux – Arts ( Est 1862) at The Louvre in Paris. She has shown her work at the 2014 and 2016 shows.
At this show, the prestigious Academy of Arts Sciences Lettres (Est 1915) awards Diplomas and Medals to selected artists. Sonal Raje was awarded the Bronze Medal and Diploma in 2014 for "THIN ICE, and the Pewter Medal and Diploma in December 2016 for "MIRAGE."
Artist Statement:
In my Art, I express the inspirations of my soul. I always knew I wanted to be an artist, and chose to be one, but only recently realized the true essence and power of creating art from the soul. The dialogue between the art and the artist is a channeling of messages from the Universe, the Source of all creation.
I create works of art that express emotions through the use of colour, form and texture. I use abstract, non-objective forms to depict the complex mood of a moment, striving to find a sense of harmony in the complexities. I work with contrasting elements which are manipulated through composition and layering to resolve into harmony and balance. At times the use of intuitive processes creates unpredictable results, leading to acceptance and rejoice of the unexpected. These insights help me gain strength from each transition and every challenge, big or small.
My mission is to create paintings that inspire a dialogue with the viewer, and create a space or moment for reflection. It is this reflection that often guides our way through life. I draw inspiration from nature and life experiences to find parallels of this vision.
My art has always been influenced by local landscapes and cultures, and thus has been evolving in new directions. My cultural roots in India, travels through Europe, and the natural beauty of my hometown Guelph have all contributed towards this process.
My teaching style is interactive, with a focus of promoting art as an expressive medium.
My teaching experience at the Guelph art school has been rewarding, with student satisfaction and progress.
I teach art and Indian cooking on online platforms such as Yaymaker and Boomerang, and working on launching my art academy soon.
Awards
Pewter medal and diploma presented by the ART Sciences and Lettres Society, Paris
Bronze medal and diploma presented by the ART Sciences and Lettres Society, Paris
Best in show award, for "Crimson lake"- Painting on the Green: Annual juried art show
Jurors Award, "Water's Edge"- Painting on the Green: Annual juried art show, Guelph Creative Arts Association. Award presented by the Mayor's office, City of Guelph
Award in Abstract category-"Abyss" -Art Slant contest
Gold Diploma awarded at "Creative Journey" art camp- Liber Arte Hungary
Membership and Affiliations:
Guelph Creative Arts Association
Guelph Arts Council
Art Indulge Foundation
Agora Gallery, New York
(View online profile in "ArtisSpectrum" Chelsea, NY Magazine)
Arts Sciences and Lettres Society, Paris
SNBA (Societe Nationale Des Beaux Arts), Paris
Com2Art Association, France
Vivid Arts Network, Italy
Media:
June 2017: Guelph Arts Council coverage of Paris show and award
May 2015: Coverage of Solo show in Snapd Guelph
April 2013: Review of Solo show "Profusion" in Mississauga Time
Aug 2013: Coverage of participation in New York show, in Guelph Tribune
May 2013: Artist profile in "ARTisSpectrum" Magazine, New York
Sept 2012: Featured articles in Newspapers covering Art Indulge art camps in Hungary and India
Sept 2012: Critical review of artwork at Hungary Art camp by Art Indulge Director Seema Moghe
Community involvement:
2017-Intuitive arts workshops for special needs community
2016-present: Intuitive arts workshops
2014-present: Volunteer at Hospice Wellington: Assistant facilitator at Art Therapy program. Active participation at community events
2008-present: Voluntary support to the Guelph Creative Association, Newsletter committee and art events, volunteer hours at the Guelph Artisans store
Teaching is through online delivery with detailed instructions and exercises